For WWE fans the Transforming Rumble Rig must be a dream to own. For non wrestling fans maybe less so – especially if you're the one that has to keep trying to put it back together when it falls apart. The concept is good – a truck with a fold out wrestling ring inside. In reality it's all a bit fiddly, especially for little fingers (it's aimed at kids 3 years & over). It's necessary to take some rather tight fitting pieces off the truck to make the arena and then do the same again when you need to make it back into a truck. The sides of the truck don't stay in place very well and the whole thing collapses.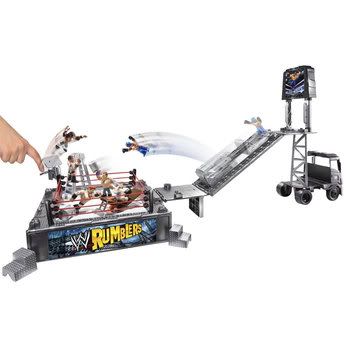 The box states that 8 accessories are included, but they're not all accessories that you can do anything with – 2 steps, a table, 2 launchers, ladder and 2 dustbins(?). Unfortunately there is only actually 1 figure in the set so it would be impossible to have a wrestling match without buying more figures – unless of course you have a willing Noddy, Spongebob or Lego man on hand.
Jack was happy to play with this set, not really knowing anything about WWE he was just happy to play with the 'mens' and truck. I would imagine that a child who is big into WWE they would have lots of fun playing with, and collecting, other mini Rumblers in the series.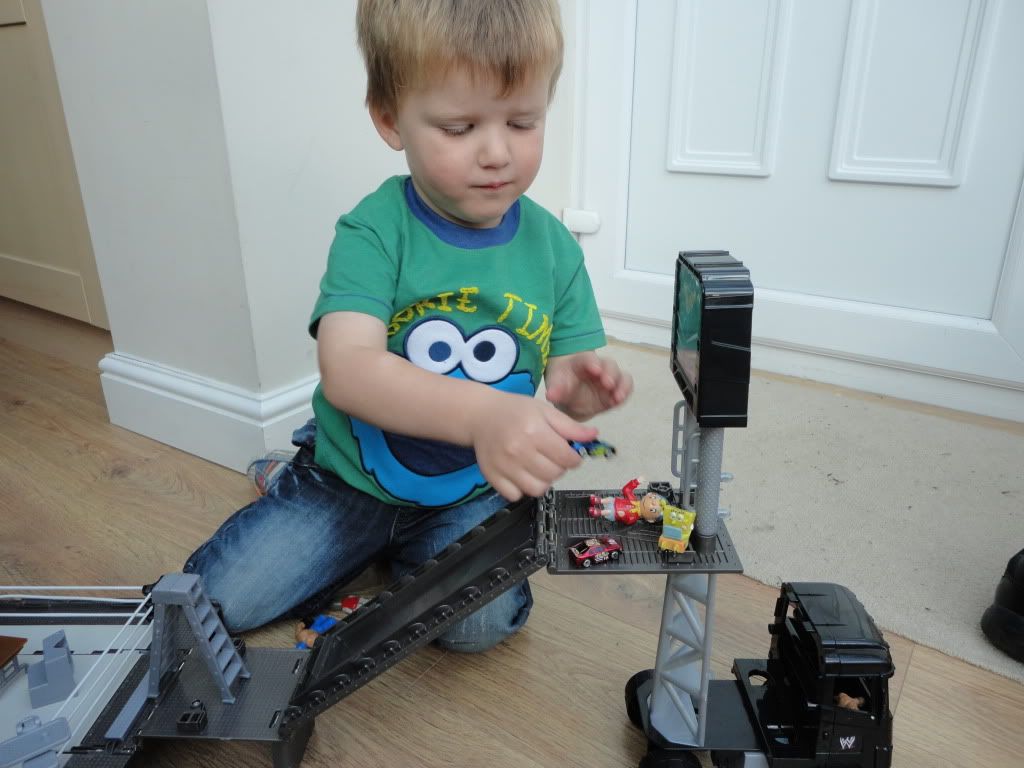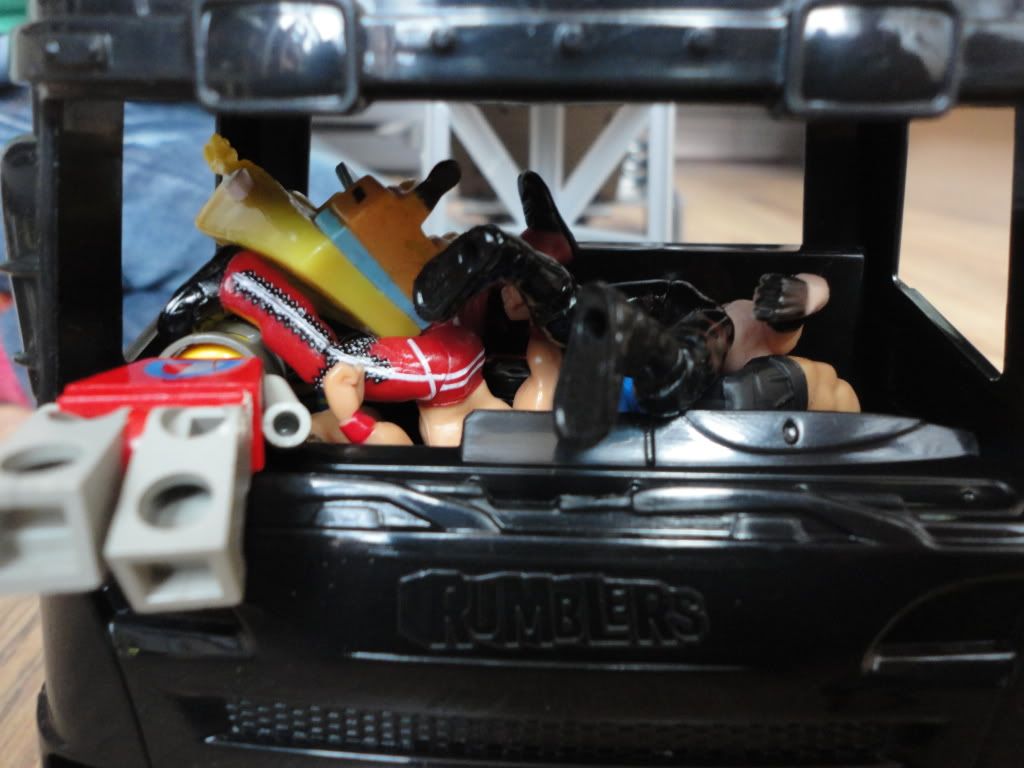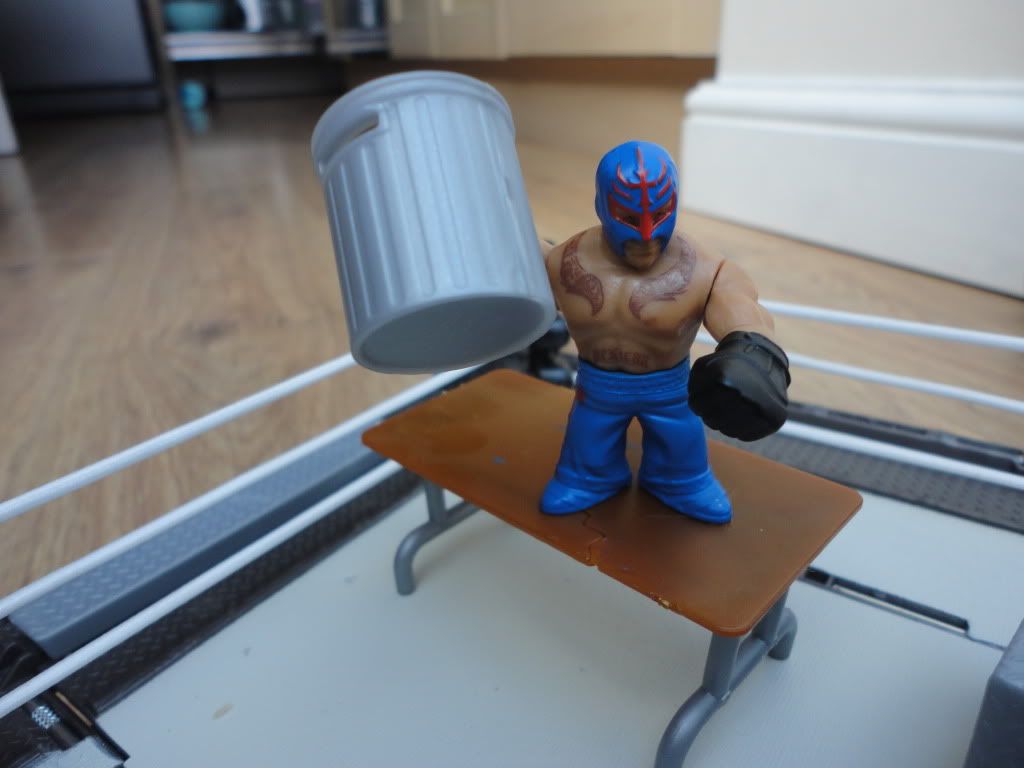 For us though, I'm sure the novelty will wear off soon enough & it will be destined for the bottom of the toybox which, because this toy is not a cheap one at £34.99, is a real shame.
You can buy the WWE Transforming Rumblers Rig online or in Toys R Us stores.
Recommended age : 3 years +
Why not check out some of the other Toyologists Reviews and competitions on the new Toys R Us Toy Box
Facebook application
and find out more about all the Toyologists.