In the box there is the Dolls head, a pack of beads, hairbrush, hairslides, make-up and a beading tool.
Hanna threaded the beads on easily using the tool but needed some help getting the small stopper in, that stops the beads falling out, at first.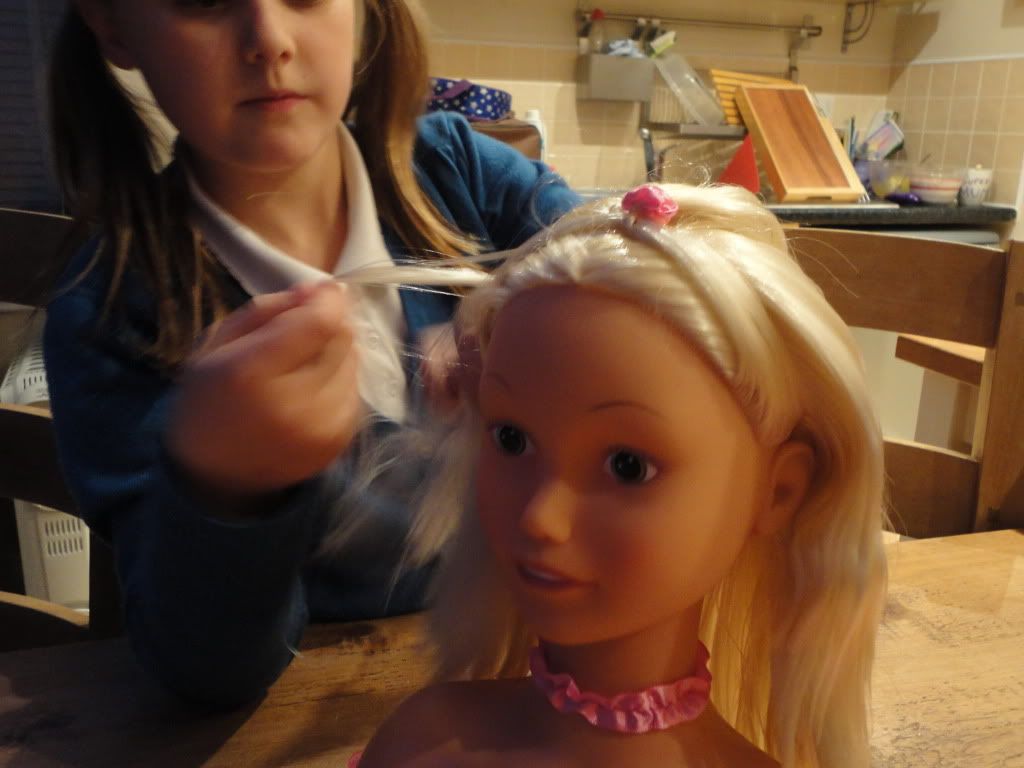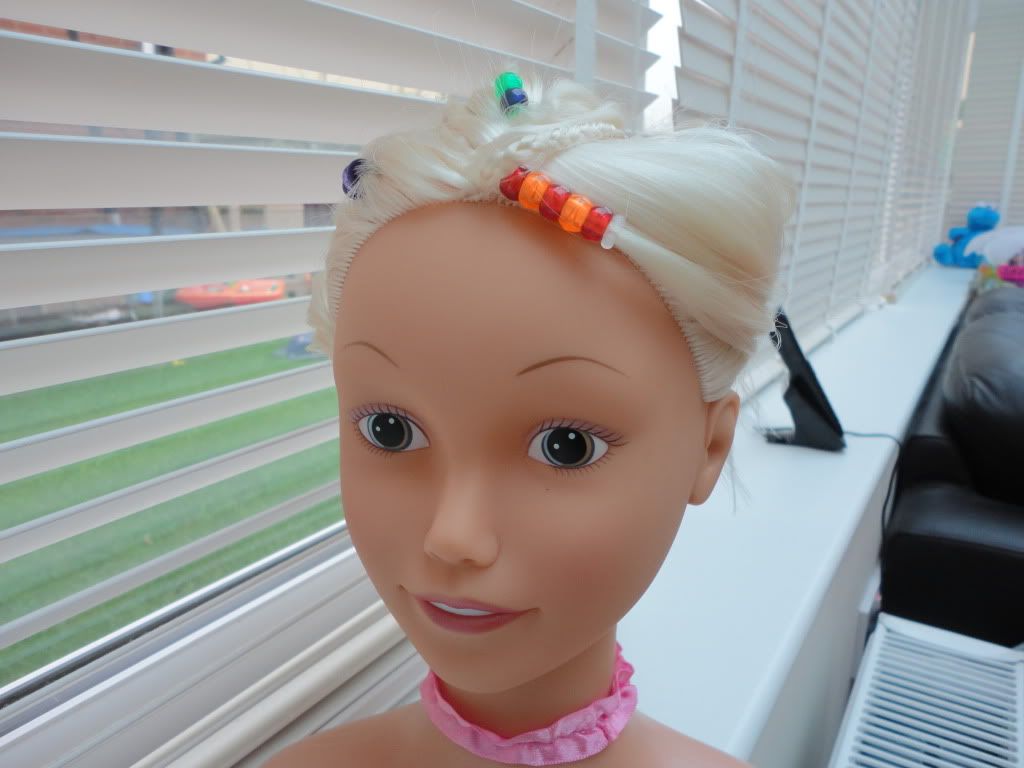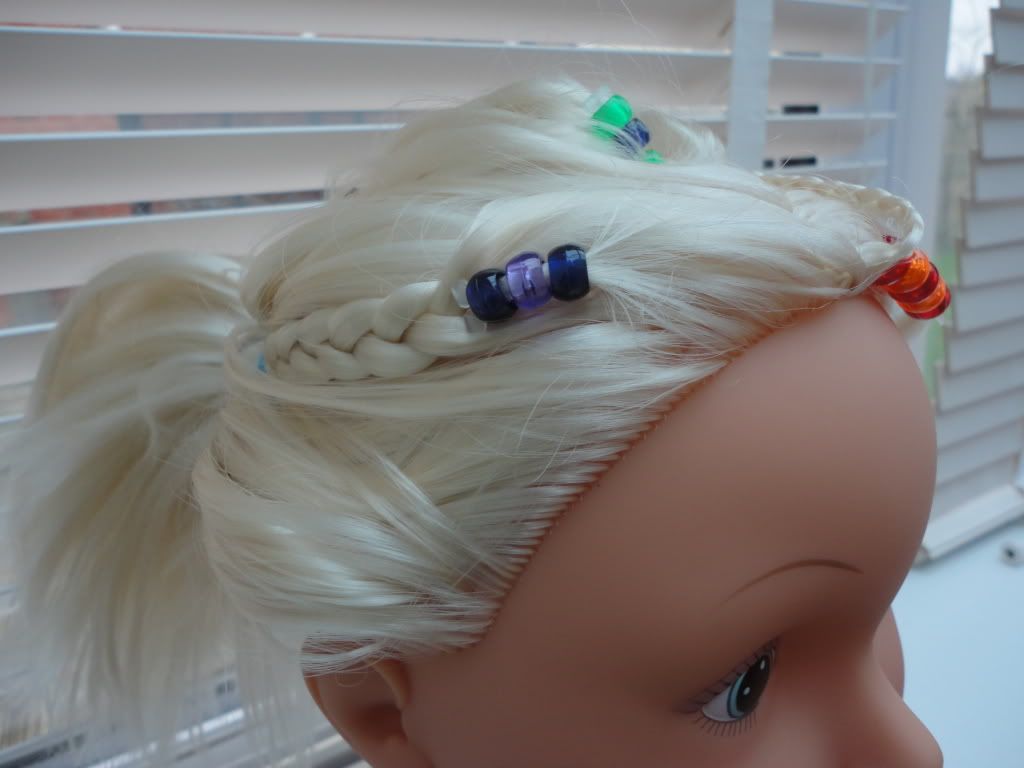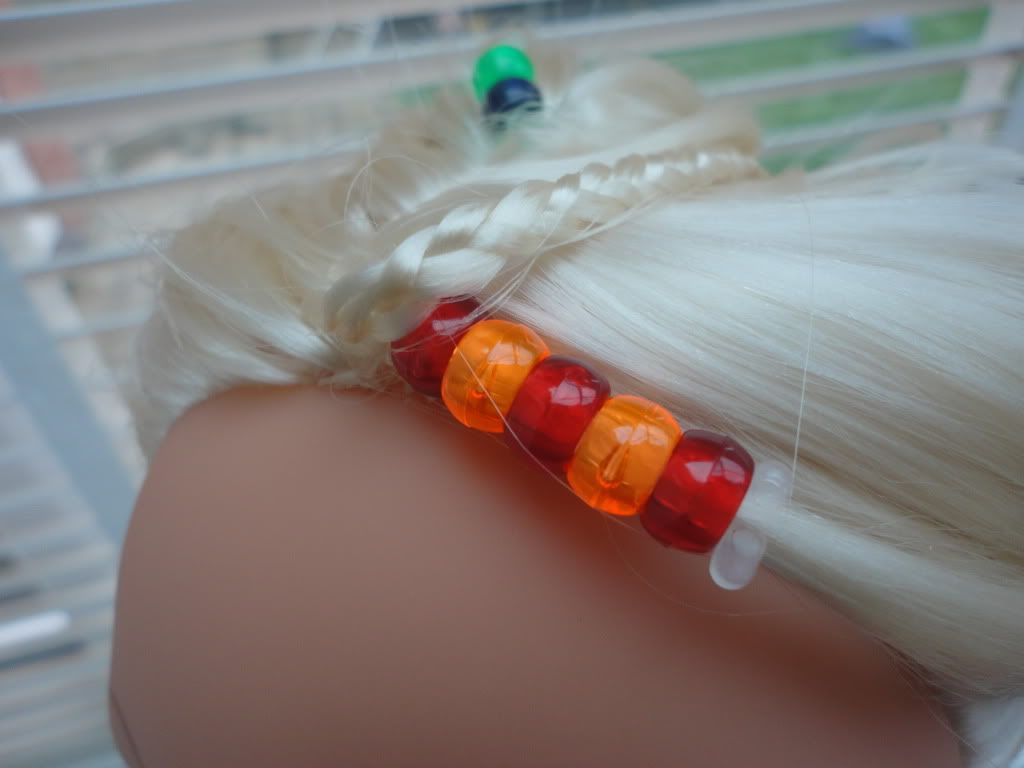 In the make-up set there is eye shadow and lip gloss, although the instructions don't state which is which and if you have a child that isn't familiar with make-up it would be worth explaining that the lip-gloss must only be used on the lips (of the doll) as it stains the face. I would actually remove the lipgloss completely for a younger child, especially if you want the doll to look nicer for longer.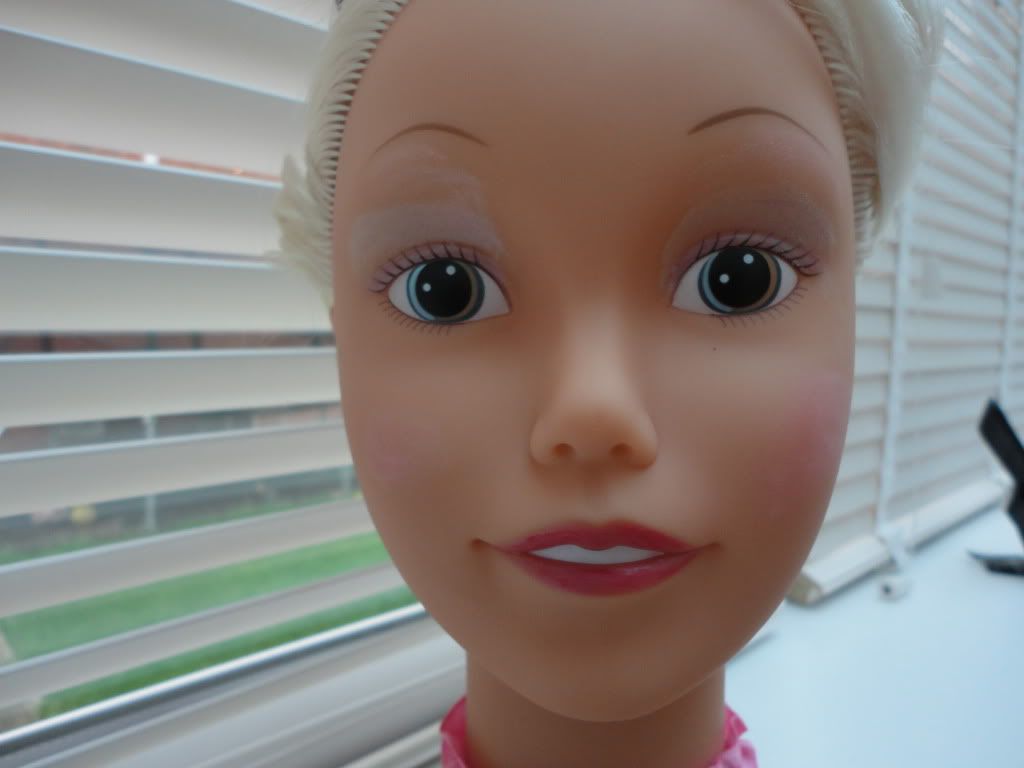 make-up applied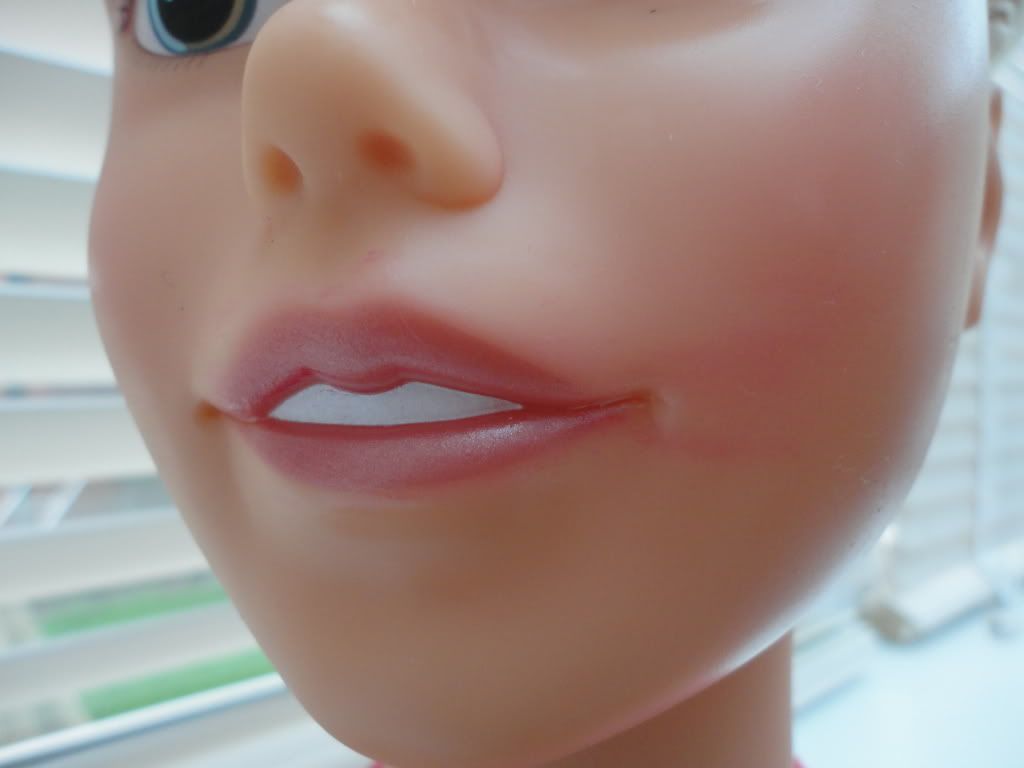 lipgloss stain on cheek
Hanna wasn't very impressed with the make-up as it was quite pale, and the lip-gloss was almost invisible once applied, and definitely not as bright as pictured on the box. The same goes for the hairslides, also not looking the ones pictured on the box.
She did however enjoy beading and styling the hair, which has an extension that pulls out to make a longer style.
This is a good toy though and one that will keep young girls amused for hours. It could be made better with the addition of some more hairbobbles to give the option of creating more styles, and also a small storage box for all of the beads would be a good idea too.
Recommended age : 4 years +
Why not check out some of the other Toyologists Reviews and competitions on the new Toys R Us Toy Box
Facebook application
and find out more about all the Toyologists.