Jack has recently started to enjoy playing with a small wooden train set that we have so the arrival of the Chuggington Over and Under Starter Set couldn't be better timed. After a simple 30 second set up it was ready to be played with. Although Jack has seen Chuggington on the TV once or twice he still thought it was Thomas. In fact he thinks all trains are Thomas.
The wooden track is good quality and fits together well. The engines are also good quality and of mainly wooden construction, however the Clock Tower is mostly plastic, with a wooden top. The set includes 2 engines (Wilson & Koko) with magnets on each end to connect further trains, and the speaker stand (Vee), along with the 2 part Clock Tower and 17 piece track.
We found that the track fitted well with our existing (non Chuggington) track meaning we can easily add to the track if needed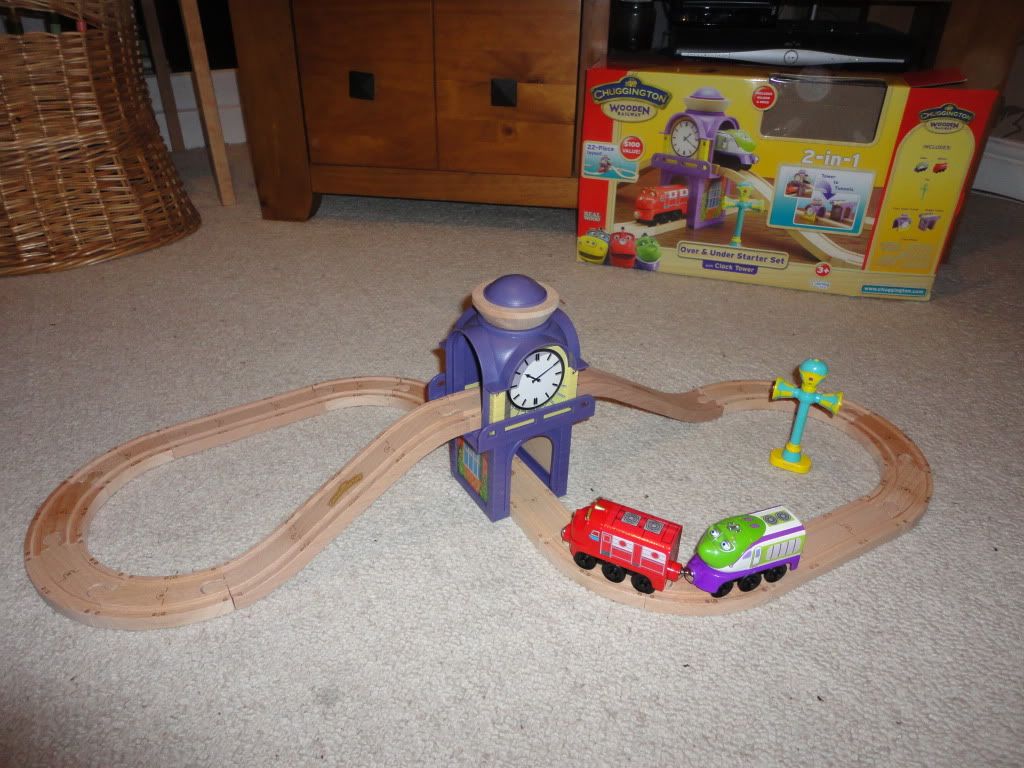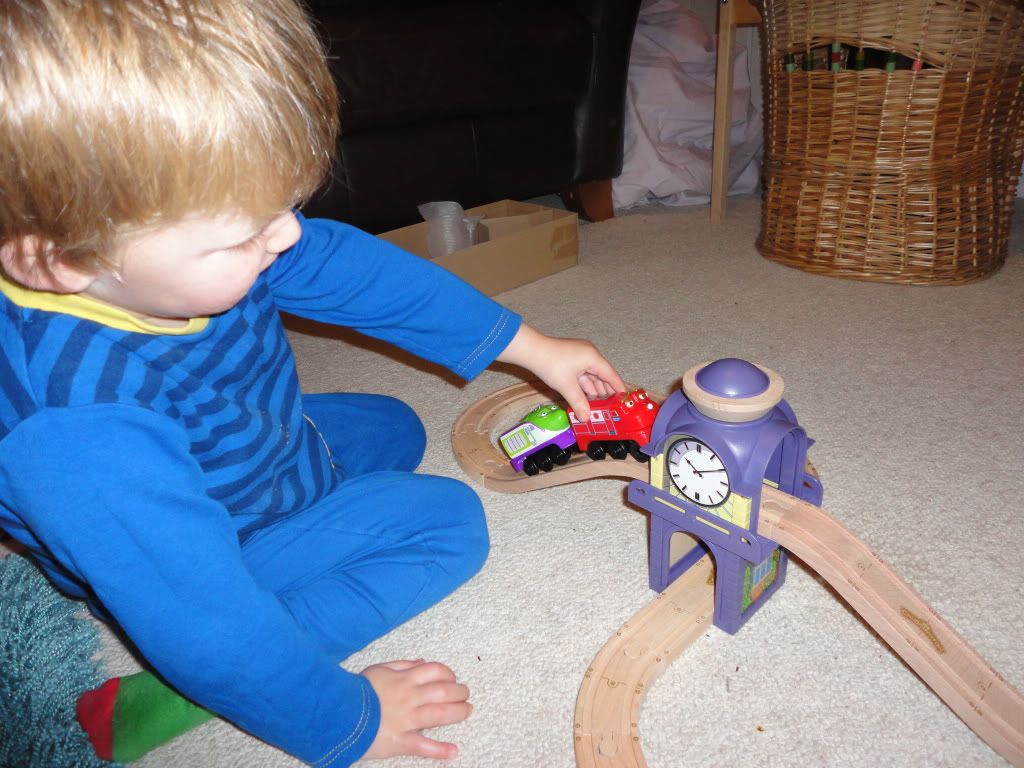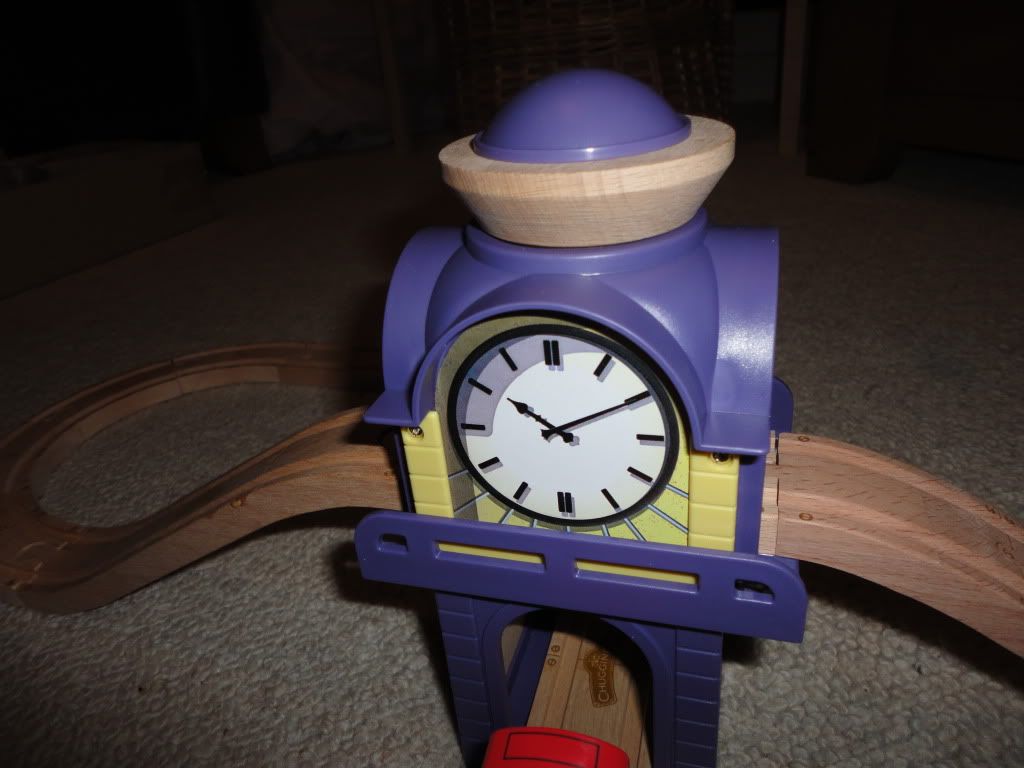 Here's a short video of Jack playing with the set. You can hear him singing 'Nightswimming' a couple of times as he's just been listening to REM !
The Chuggington Over & Under Starter Set can be purchased online or in store at Toys R Us for £39.99
Recommended age : 3 years +
Why not check out some of the other Toyologists Reviews and competitions on the new Toys R Us Toy Box
Facebook application
and find out more about all the Toyologists.