Hanna regularly asks for a pet - either dog, cat or rabbit, she's not really bothered which. We recently gave in and bought her a hamster so that will hopefully keep her happy for a while.
One pet I don't mind her having though is Benji - Benji barks, pants, sits up and begs and wags his tail. Thankfully he doesn't need feeding or walking and certainly doesn't make any mess - he's the perfect pet.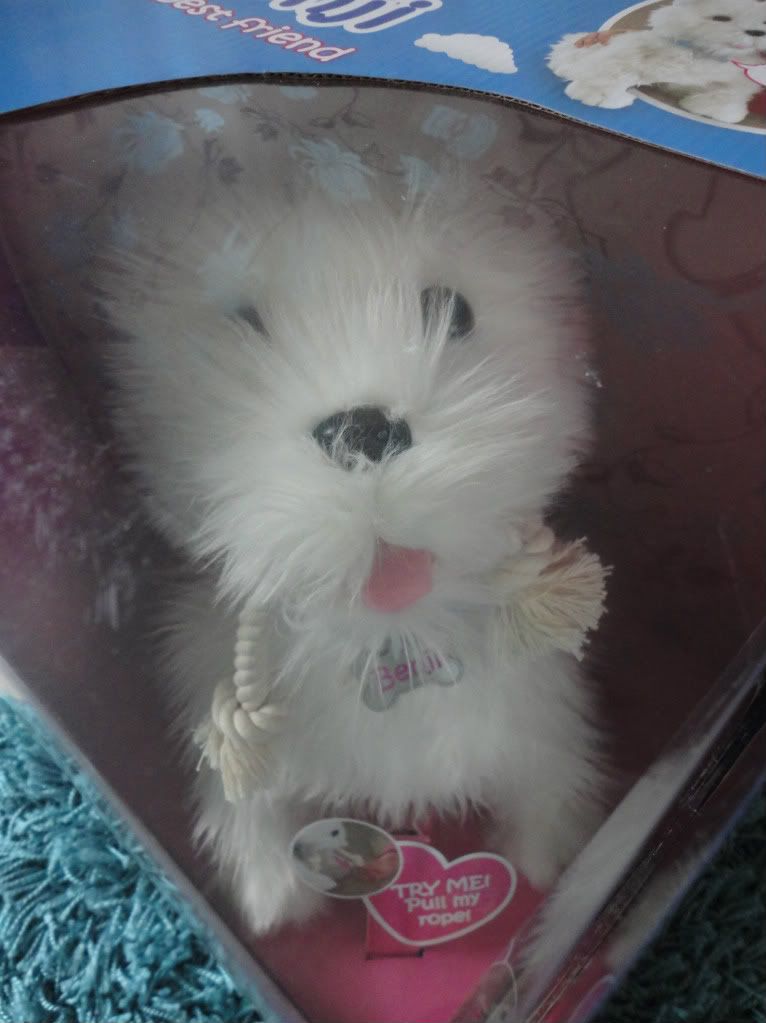 Stroke him on his back or tickle him under his chin and he will bark and wag his tail. Try to pull the rope from his mouth and he will gently growl.
This is a cute toy and would be much loved by little ones but I do think that £59.99 is a bit pricey for such a toy and for that price I would like it to have a lead and so some walking too. I think without this play is a lot more limited.
Animagic Benji can be purchased online or in store at Toys R Us for £59.99.
Recommended age : 3 years +
Why not check out some of the other Toyologists Reviews and competitions on the new Toys R Us Toy Box
Facebook application
and find out more about all the Toyologists.