This year, for her 9th birthday, Hanna wrote 'Sylvanian Families' on her birthday wishlist. I did think that she was a little too old to be starting to collect Sylvanian Families so she never received any (bad Mummy!). She never complained though as she received her top item of a DSi and the Sylvanian Families were never mentioned again.......until one day recently when I opened up a package and found these inside.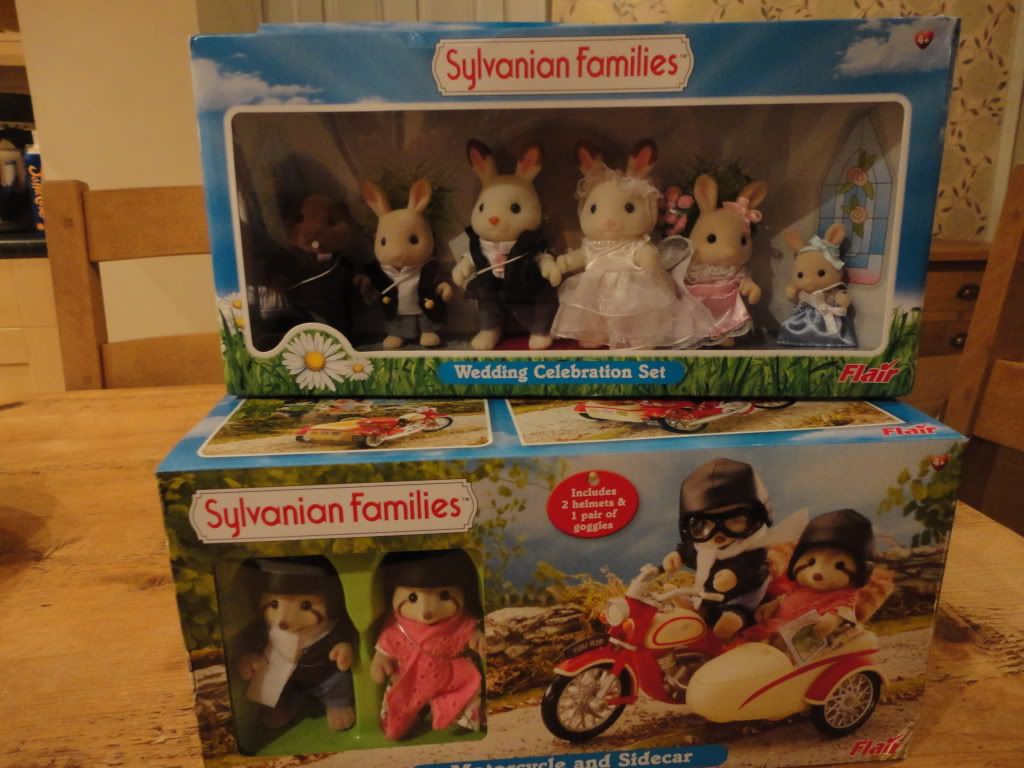 I couldn't believe how excited Hanna was when she saw them and it made me think that perhaps she wasn't too old for Sylvanian Familes after all.
We were sent the Motorcycle and Sidecar set which retails at £24.99 and the Wedding Celebration set which retails at £22.99, by Flair.
The old fashioned Motorcycle and Sidecar is transport for George and Mildred Mulberry, Racoon Grandparents who enjoy riding around the country lanes. We didn't see why George should have all the fun riding the motorbike so we let Mildred have a go whilst George did the map reading.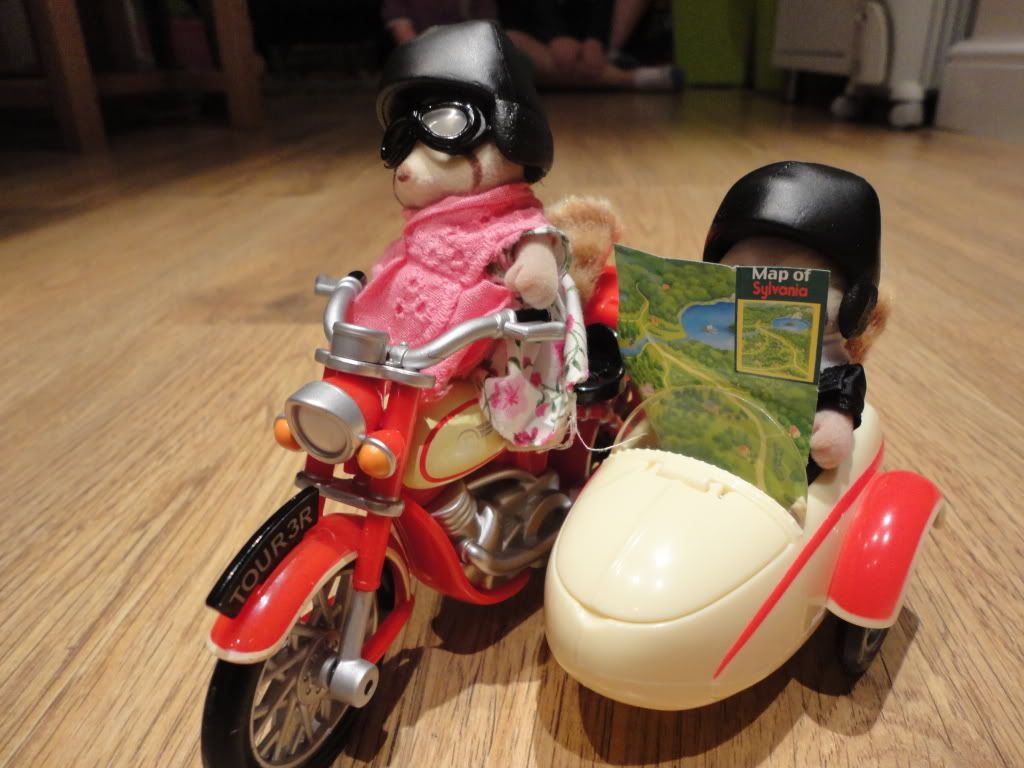 http://www.thecrazykitchen.co.uk/feeds/posts/default
The limited edition Wedding Celebration set was brought out to coincide with the royal wedding earlier this year and features William and Catherine Balmoral standing nervously on their big day surrounded by their bridesmaids and page boy, along with vicar Rev. Kelvin Waters.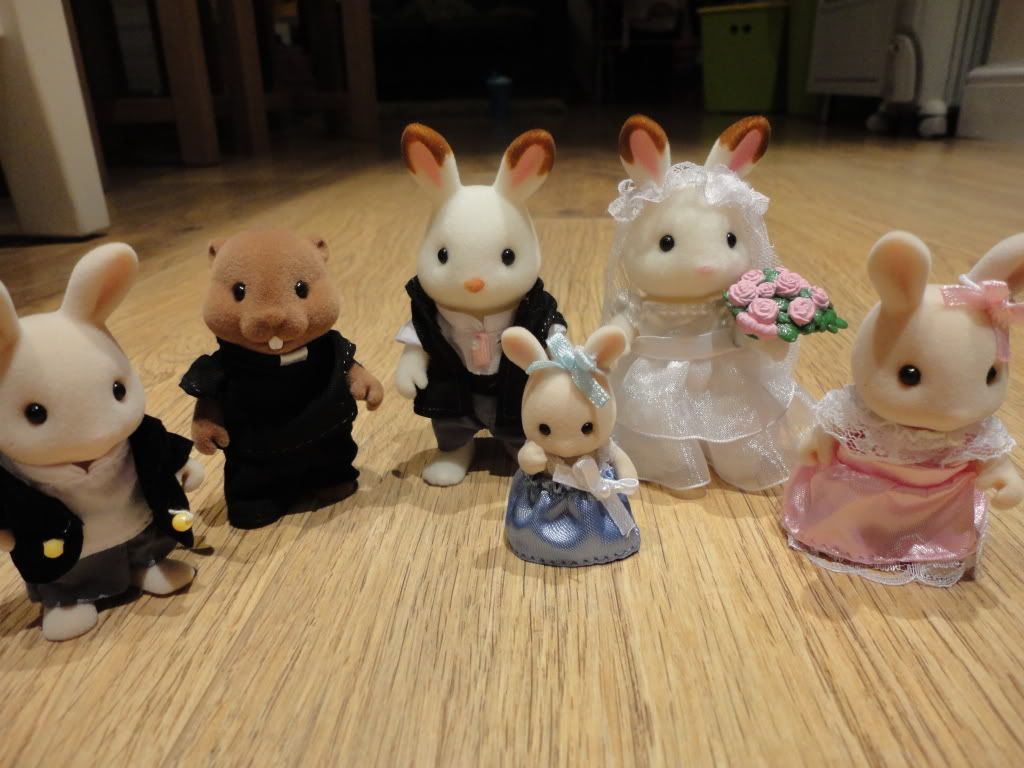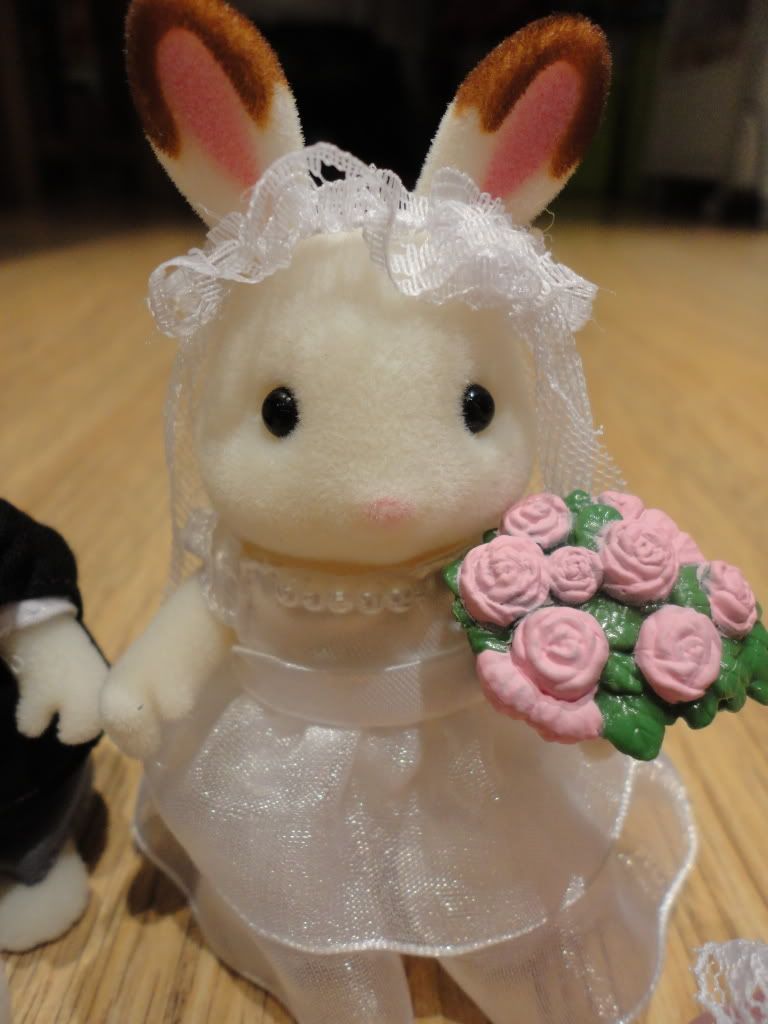 Hanna loves playing with these sets with her friend and Jack likes to have a play too when his big sister lets him, although he does tend to hide the figures in his tractor so she doesn't let him very often.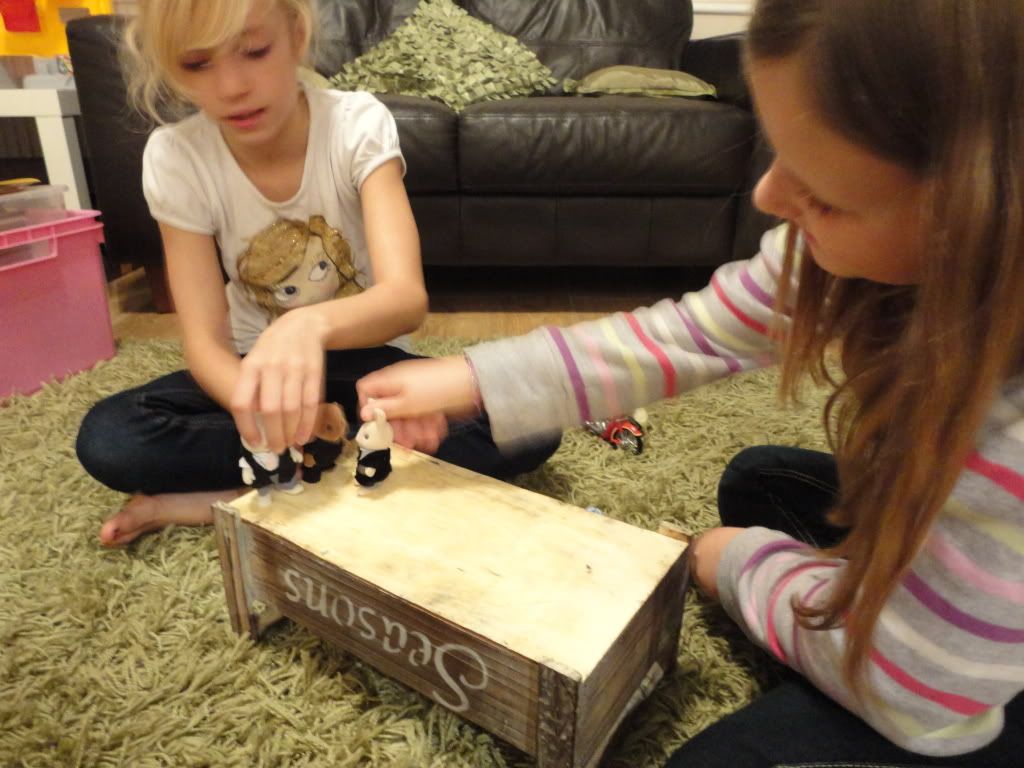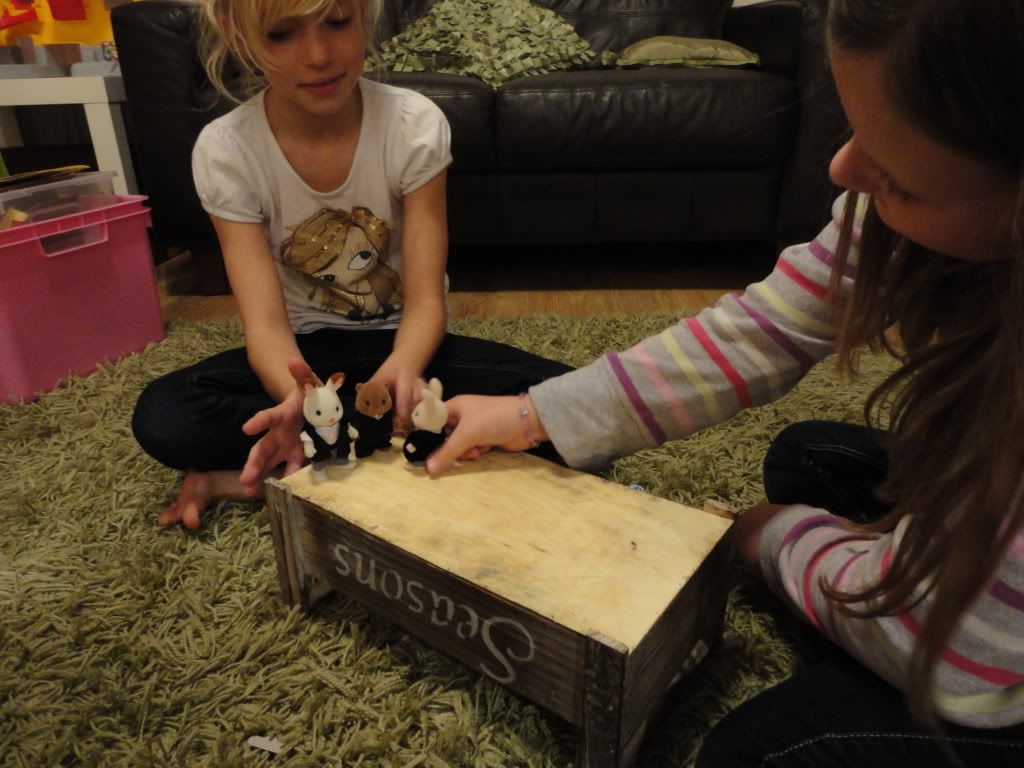 Until we reviewed these sets I didn't actually realise how large the Sylvanian Families range is. I always thought that they were very expensive too but I was surprised that some of the homes are only around £30- £40. Some of the accessory sets are expensive but these are more of a collectors item than a toy.
I'm sure lots of little girls would love to have Sylvanian Families this Christmas.