Tideford Organics produce a range of sauces, soups and puddings that are not just Organic but are also GM, wheat and Gluten free, low in salt, sugar and calories and contain no additives or preservatives.
We were sent a selection of their products to try out - Soups, Sauces & Rice Pudding.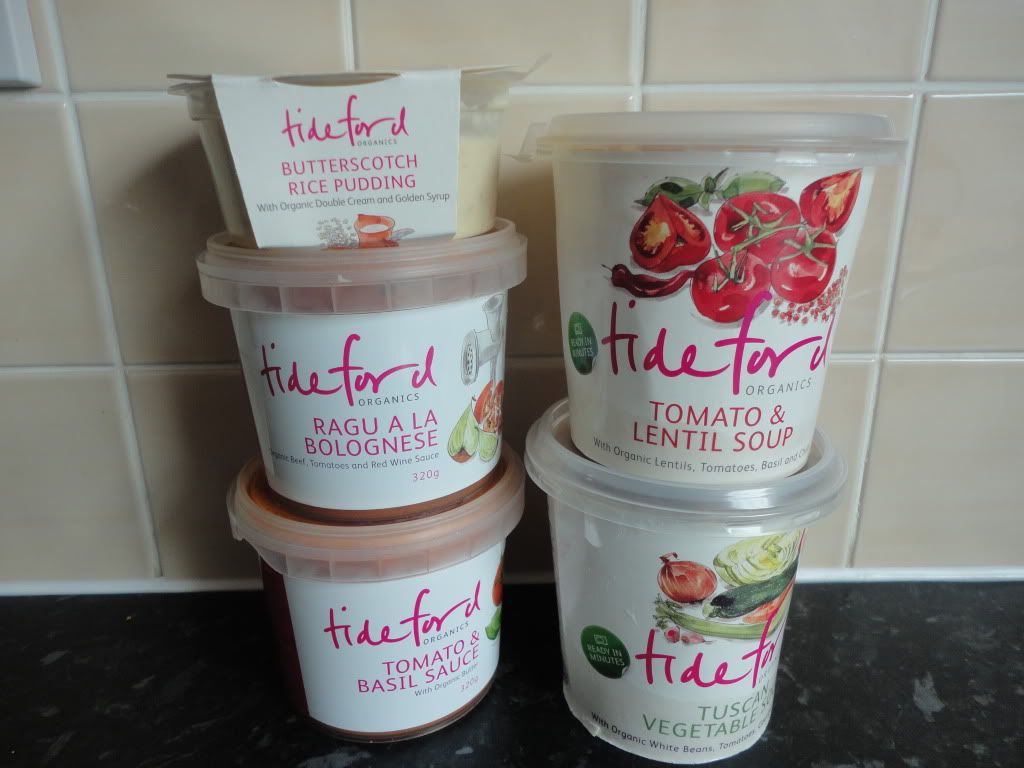 Soup
Yesterday I tried the Tomato and Lentil soup as I was in a hurry and needed a quick lunch - 2 minutes in the microwave and it was done & due to the heatproof sleeve it wasn't necessary to pour into a bowl or mug so I ate it straight from the pot - meaning less washing up. Perfect if you need to grab a quick lunch and very healthy too.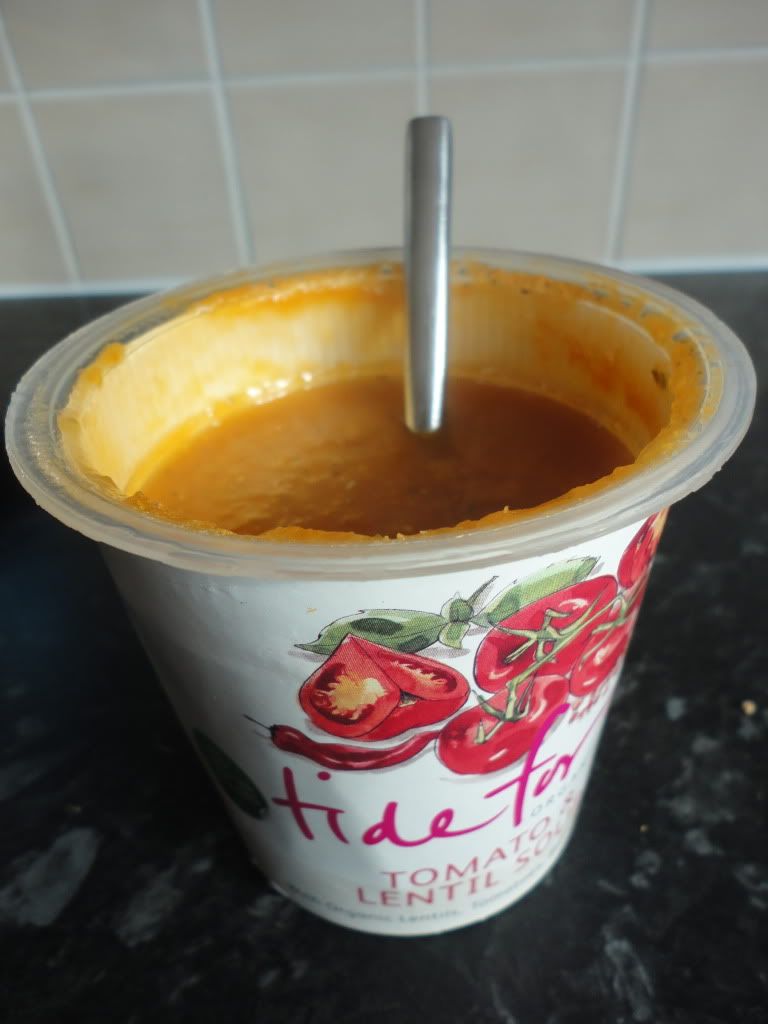 Other flavours available are Carrot & Coriander,Farmhouse Chicken & Vegetable and Tuscan Vegetable.
Sauce
I rustled up a very quick meal using the Tomato & Basil Sauce, sort of pasta a meatballs, but with sausages cut into meatball sized pieces.
You will need:
Tbsp Olive Oil
Pack of Sausages - any flavour or type, I used pork & herb
1 Red Pepper - chopped
Pasta - cooked as per directions
1 Pot of Tideford Organics Tomato & Basil Sauce
Cut each sausage into 4 equal pieces.

Heat the olive oil in a pan and brown the sausages.

Add the pepper and fry until soft & sausages are cooked through.

Pour in the sauce & heat through.

Add the pasta & stir until covered with sauce.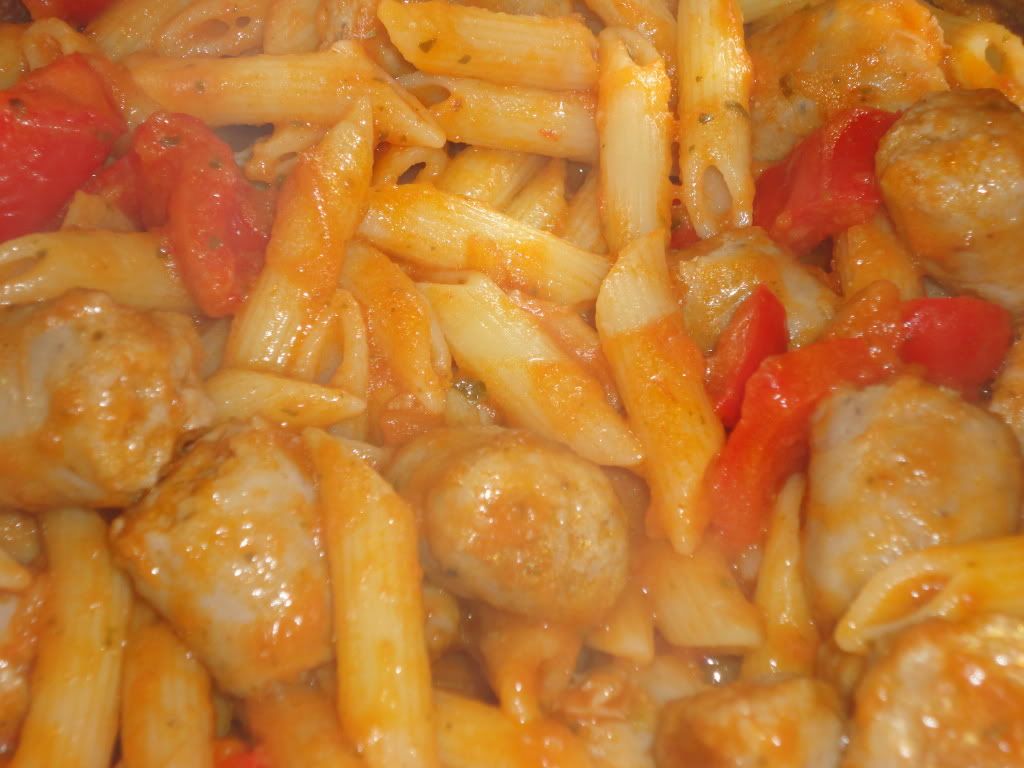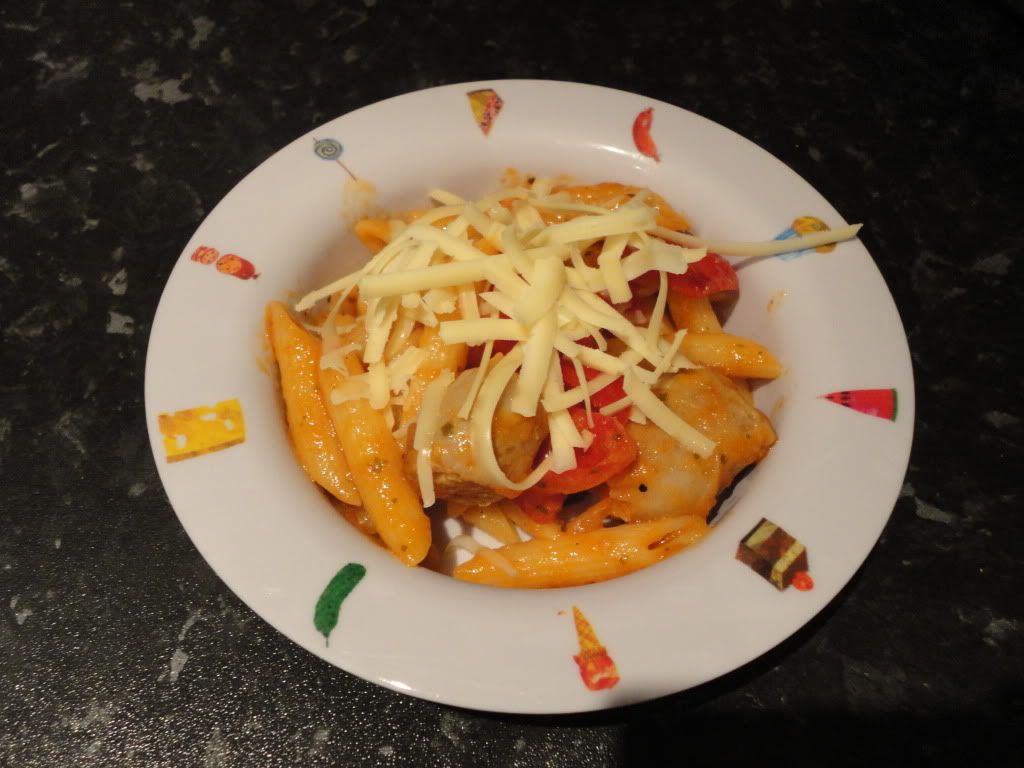 add some grated cheese...delicious
Although the pot of sauce states it serves 2-3 I found that there was plenty of sauce for 2 adult & 2 child sized portions. The sauce was really tasty and all plates were cleared.
Rice Pudding
I'm not really a lover of rice pudding but the Butterscotch rice pudding, with organic double cream & golden syrup, was extremely creamy and tasty but I don't think I could eat a whole pot as it was a little too creamy for me but the rice pudding loving husband loved it.
Tideford Organic Foods was the inspiration of Diana Cooper, a cordon bleu cook with a deep commitment to good organic food and the environment. The company was started in 1996 on the family aga and now 14 wonderful award-laden years later we are in our current purpose built factory in Devon, allowing us plenty of room to grow. Truly the organic warrior!
Tideford now supply major multiples, national coffee houses and juice bars and independents nationwide through a daily nationwide distribution network.