On Friday lunchtime I put a plea out on Twitter asking for help as I'd left it quite late to be making a Christmas Tree decoration with Jack to take to the school Christmas Tree decorating assembly at 2.30 that afternoon. The children throughout the school go up in their classes to the tree, whilst Carols are being sung, to hang their decorations that they have been working hard to make.
The Headteacher then invites pre-school children up to hang their decoration too. I knew how much it meant to Hanna to be able to lead Jack past her school friends to the tree to let him hang one so I knew that I just had to do it.
The lovely people of Twitter came up with some great ideas but thankfully, after a good rummage around in my box of Christmas bits (that I tell myself every Christmas I will sort out and don't), I found a couple of plywood stars. I knew I had some green glittery paint from when we made Alien hats, and some Christmas ribbon - I just hoped that it would dry in time.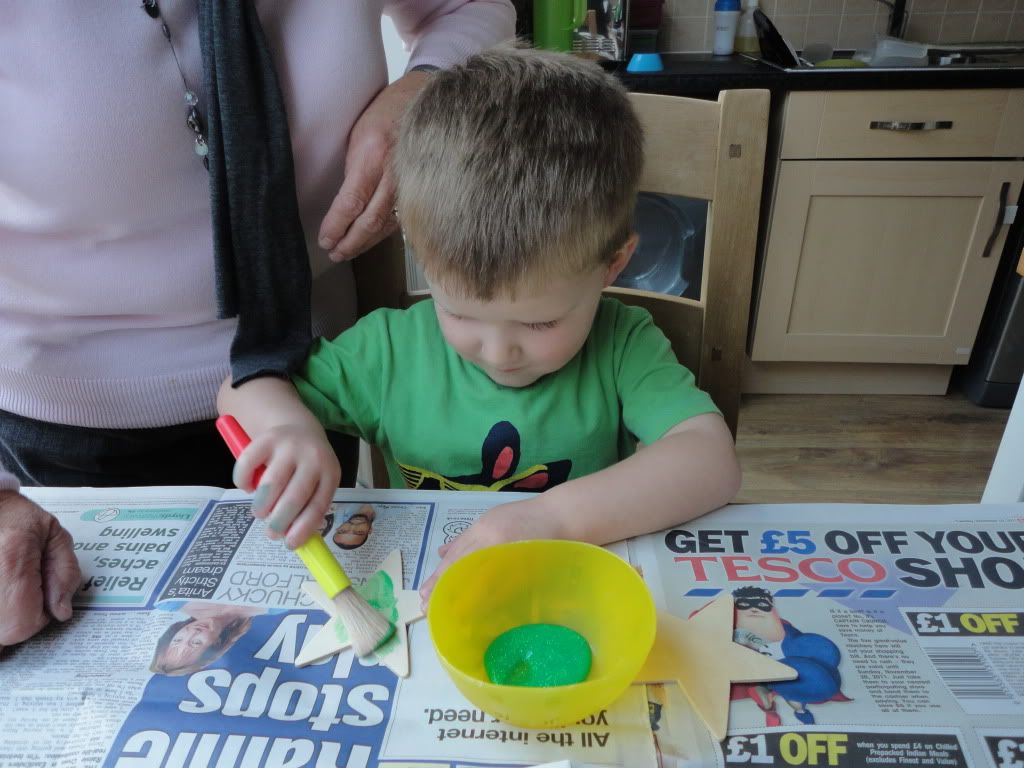 Thankfully Nanny was on hand to supervise whilst I went about doing other things.
then stuck a 'Merry Christmas' confetti piece onto the wet paint.
Worried that it wouldn't air dry in time I resorted to the oven. I turned it on to preheat it, then turned it off and placed the painted stars on a baking sheet and placed them in the oven with the oven door open. After around 20 minutes they were dry enough to be able to glue together with the piece of ribbon between them. I used Superglue as it was quick-drying, and I couldn't find the PVA.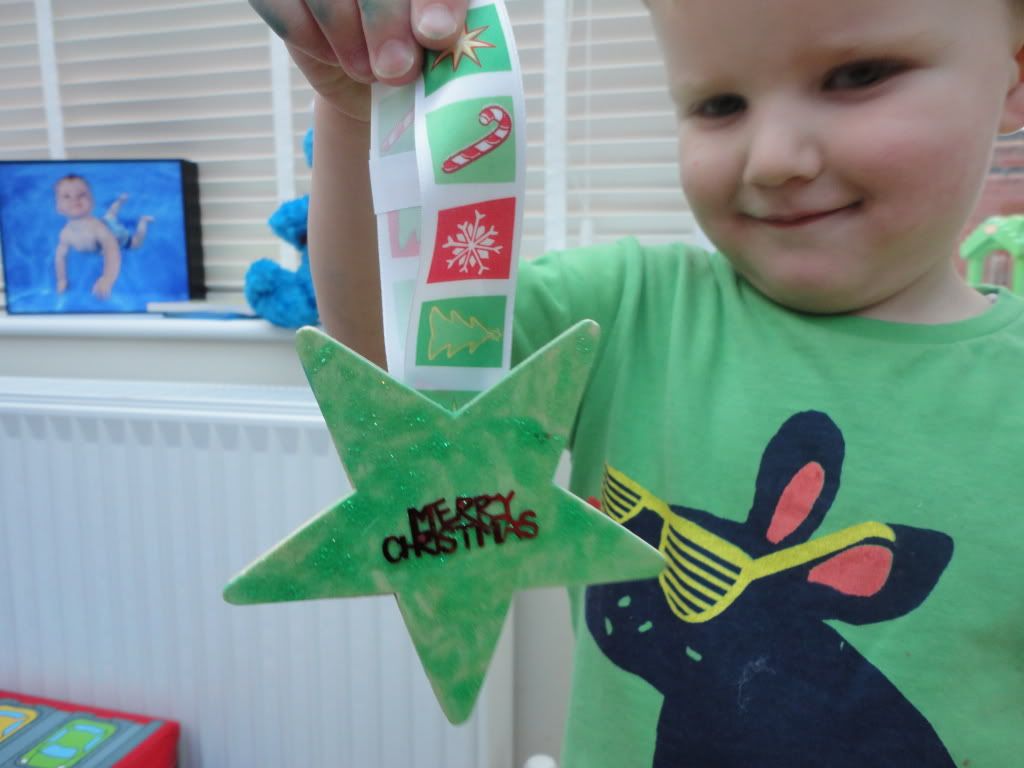 Proud of his star
hanging his decoration with big brother and sister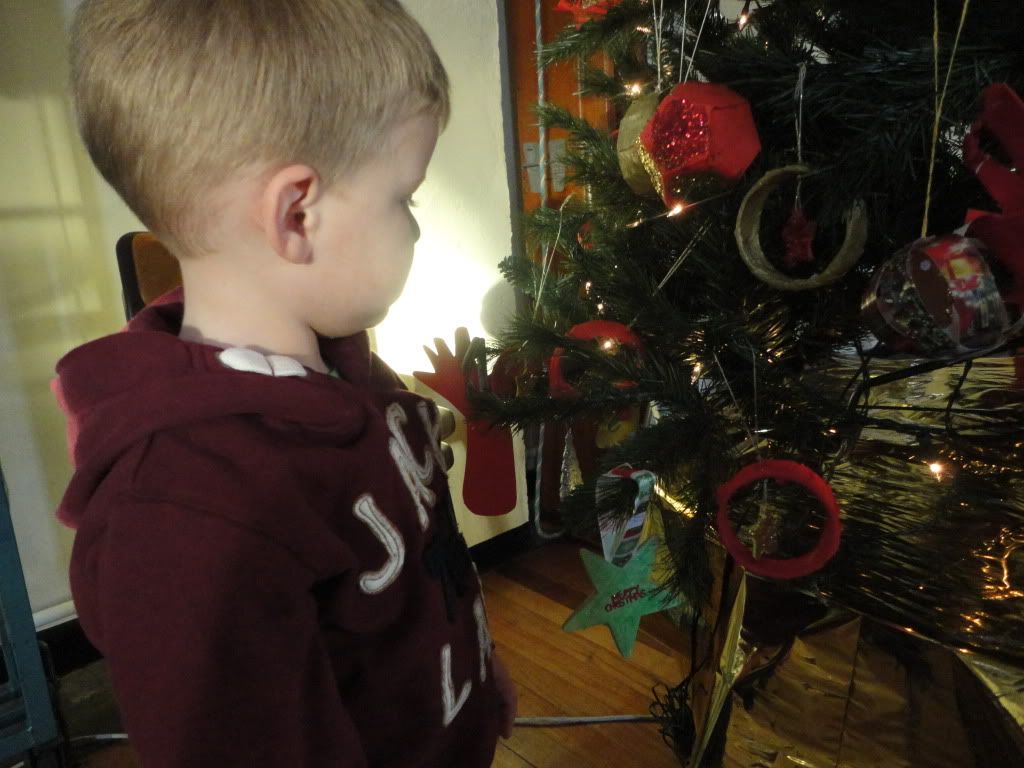 If only we'd known about the red & gold theme!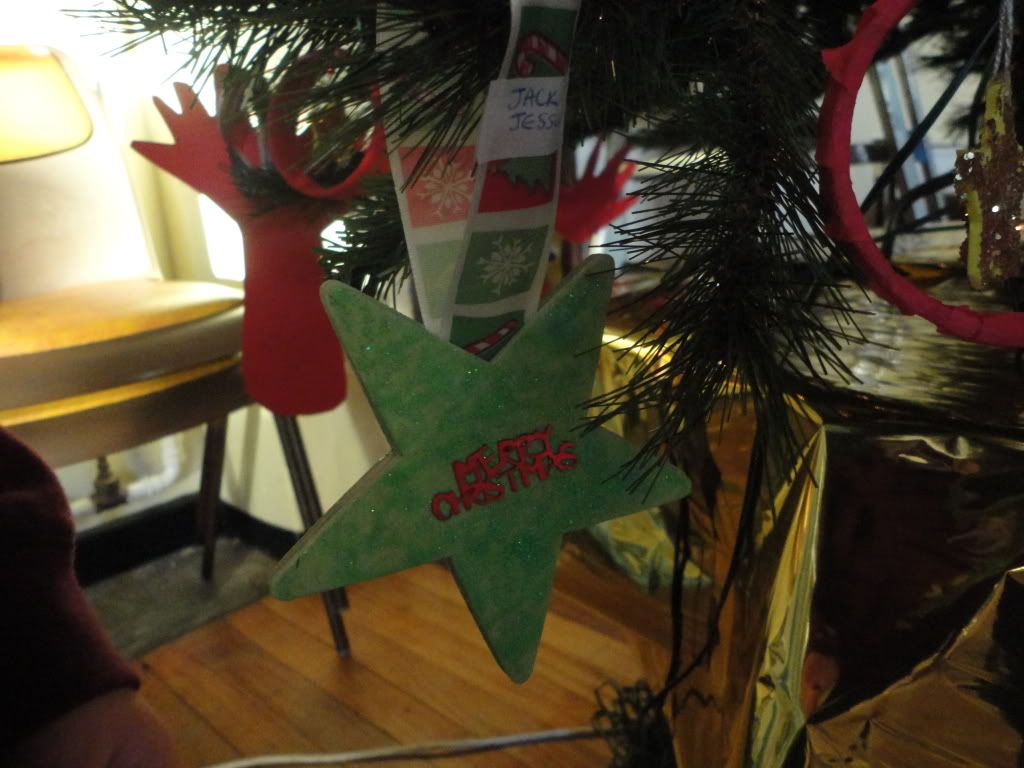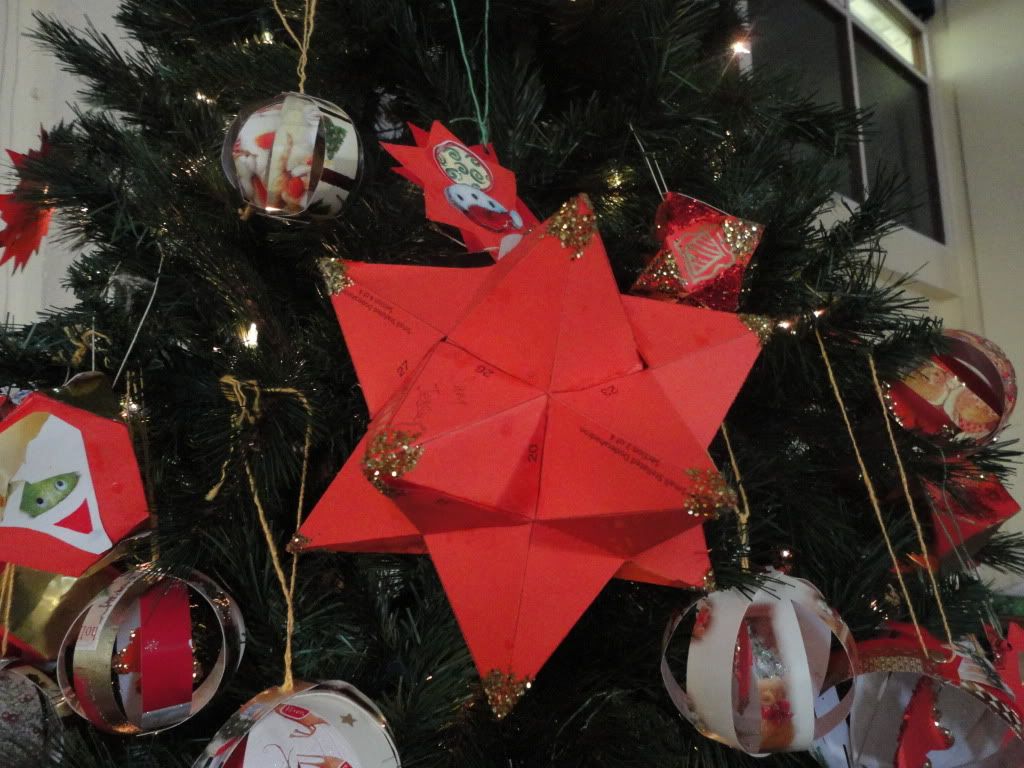 Sam had made a very impressive '

Small Stellated Dodecahedron' (so I'm told).
Although we watched the children decorate the tree and joined in with the singing of Carols I still don't feel anywhere near prepared for the big day!