A few weeks ago I was lucky enough to be asked if I would like to be a SIGG Mummy. Of course I would, I said. I already owned one SIGG bottle that I was lucky enough to win in a competition and Jack uses it daily, either in his lunchbox that he takes to pre-school or at home, or out and about.
In the past I've had problems with drink bottles leaking into the lunchbox, sometimes resulting in soggy sandwiches which obviously don't go down very well. I would instead use store bought drinks in all 3 lunchboxes to ensure no leaks but as well as being quite costly it resulted in a lot of waste cartons or bottles too. I can honestly say that since using the Barnyard Fun SIGG bottle it has never leaked into Jack's lunchbox.
Barnyard Fun
We now have 2 new additions to the SIGG family - Birdie Tweet for Hanna and Team for Sam.
We went away the other weekend and the bottles were a godsend on the long journey down to Devon and they kept the drinks cool throughout the journey without any leaks.
I haven't got any photos of the latest 2 bottles in use yet but here's the Barnyard Fun joining in the action when we went to Cadbury World in the Summer.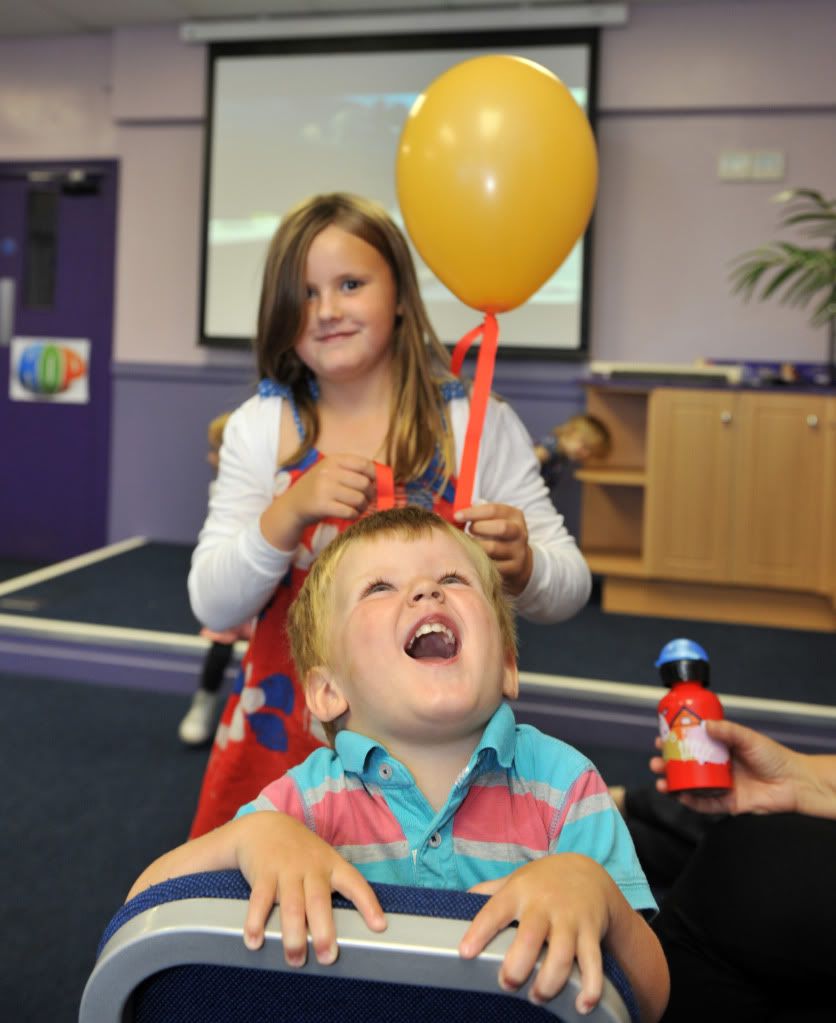 If you want to look at the huge range of SIGG bottles, and buy online click here.