Peelzone offers customised peels for your gadgets.
You can upload your own photo or image and add text, shapes or other effects and from only £9.99 have your customised peel delivered to your door.
They can be made to fit many types of phones, Kindles, ipads and Nintendo DS's. Perfect for the kids (or adults) for Christmas.
The peel comes on a backing sheet with full instructions how to apply and remove it and it's very simple.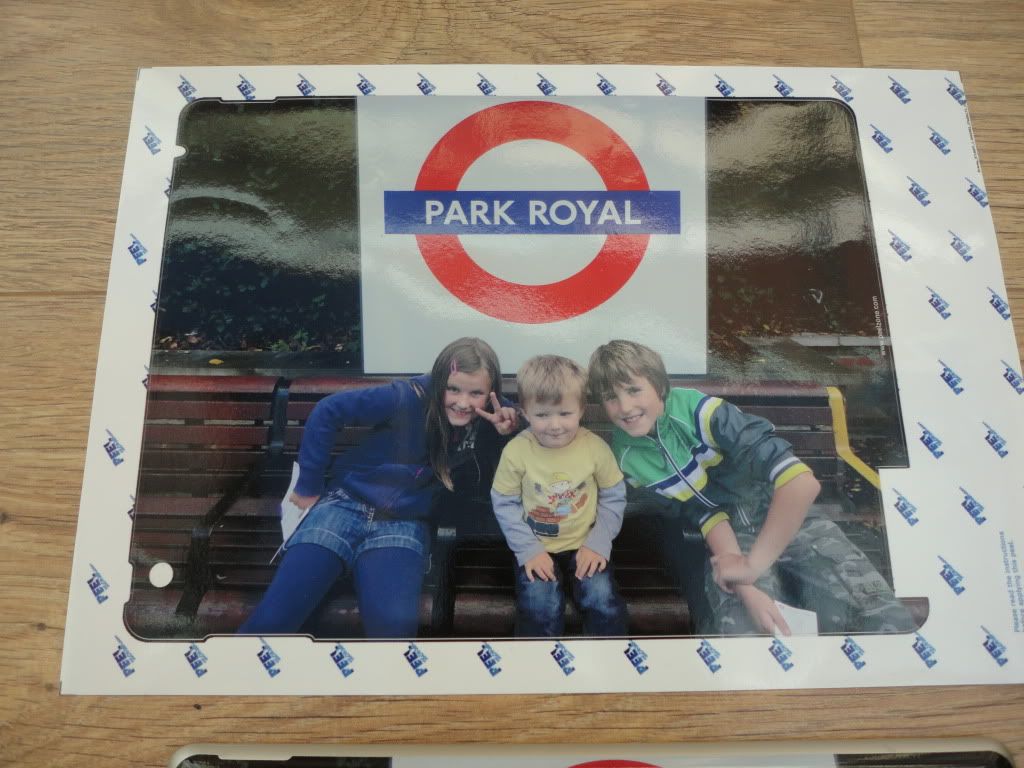 On the backing sheet
I received a peel for the iPad and after following the instructions applied it and got a very smooth finish.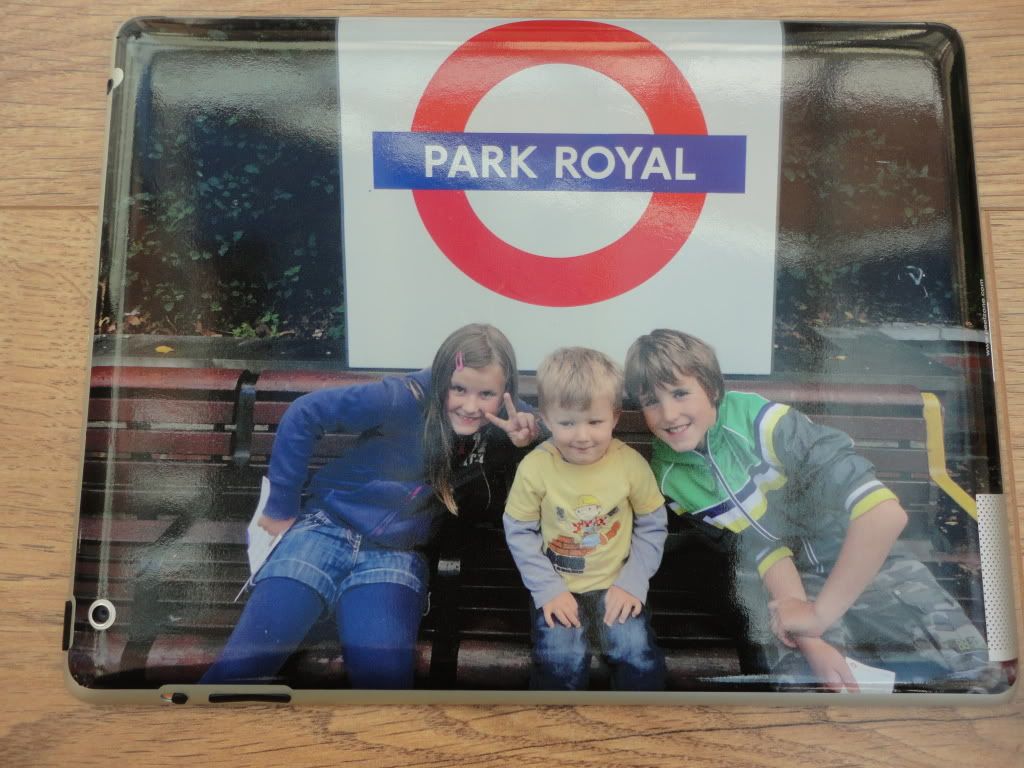 applied to the iPad
Unfortunately now that it has the kids photo on they think that it belongs to them!