Owen Potts has been developing products for top Supermarkets and brands for years, and now he has launched his own selection of top quality sauces, gravies and dressings.
I was lucky enough to be sent some of these products to try out.
Spanish Dressing with Roasted Red Peppers and Pimenton
There is no 'serving suggestion' on the bottle so I wasn't really sure of the best way to use this dressing but as the name suggests I decided to 'dress' some pasta. I mixed a couple of tablespoons of the dressing with some already cooked penne pasta for my lunch. It was a really tasty dish and the flavours really intense. I didn't feel that it was necessary to use too much of this as it was so full of flavour.
RRP £2.39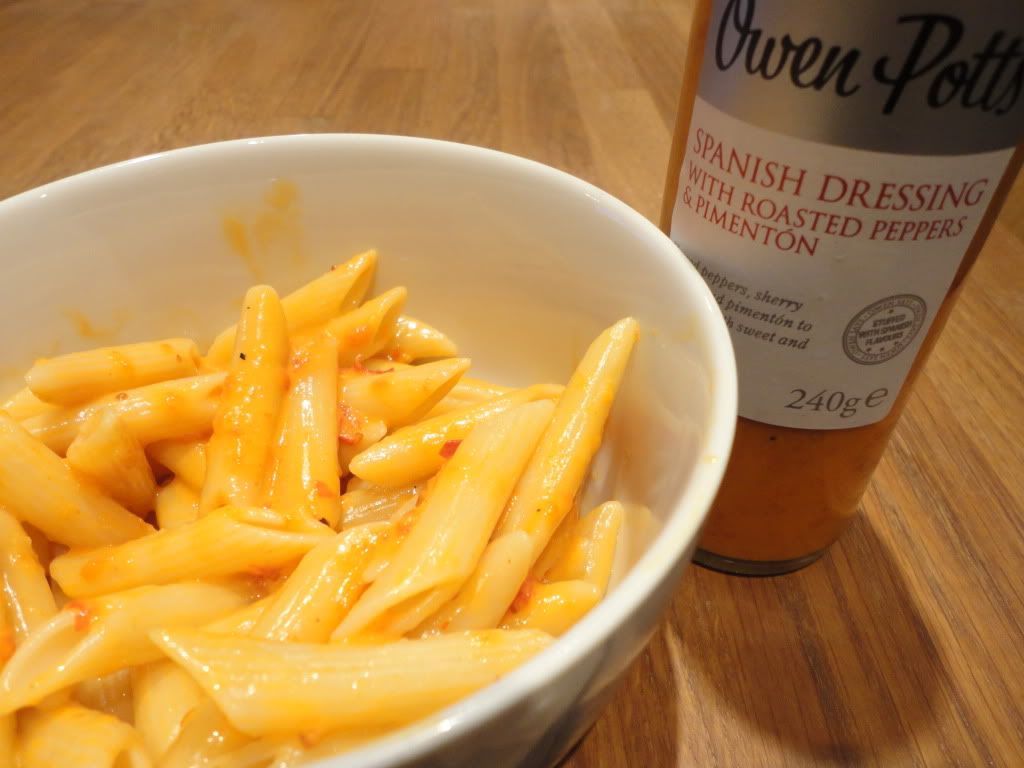 I've since used more as a dressing for my salad.
Honey Cranberry Sauce
This isn't really a conventional use of this sauce and probably not how Mr Potts himself intended it to be used, but rather than waiting until Christmas to try it out with my turkey I wanted to give it a try.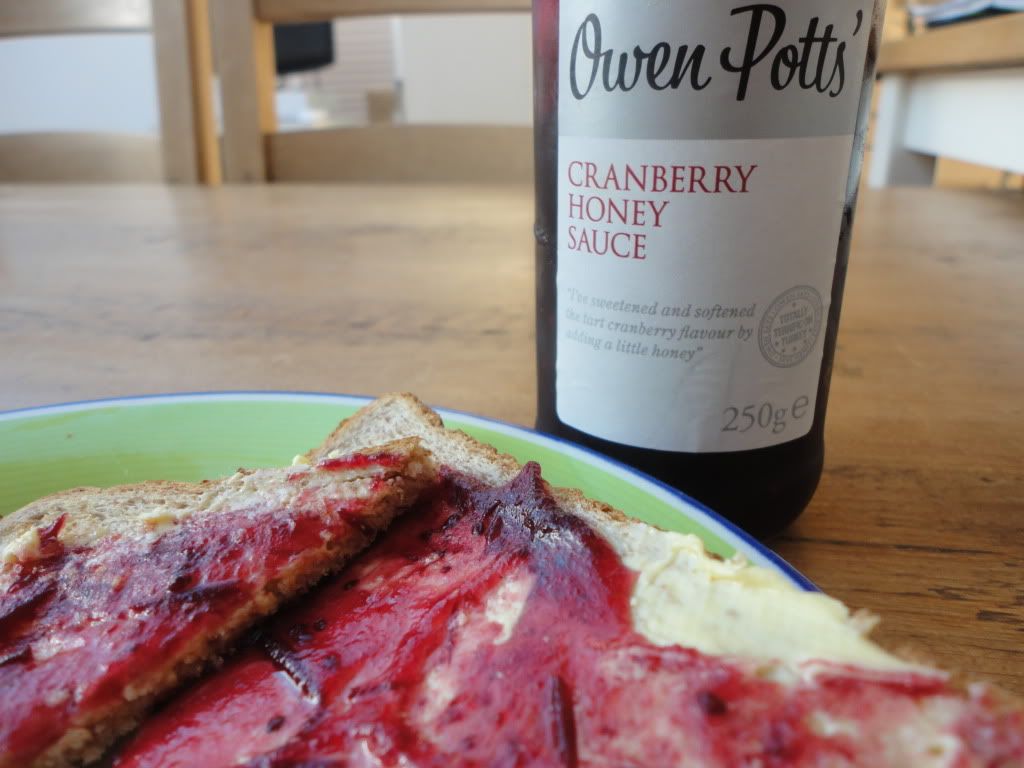 With a nice hot mug of tea it was delicious and I can't wait until Christmas Day to have it with my turkey and nut roast. It would also be good with cheese and biscuits and I will be serving it with the Christmas Cheese board this year too.
RRP £1.89
Chicken Gravy with White Wine and Thyme
I haven't tried this one out yet because it sounds and looks so nice I wanted to save it for Christmas dinner too. A gravy as good as this, although it would be nice, is too good to be used over chips or a chop! You could also use it as a base for soup.
RRP £
1.99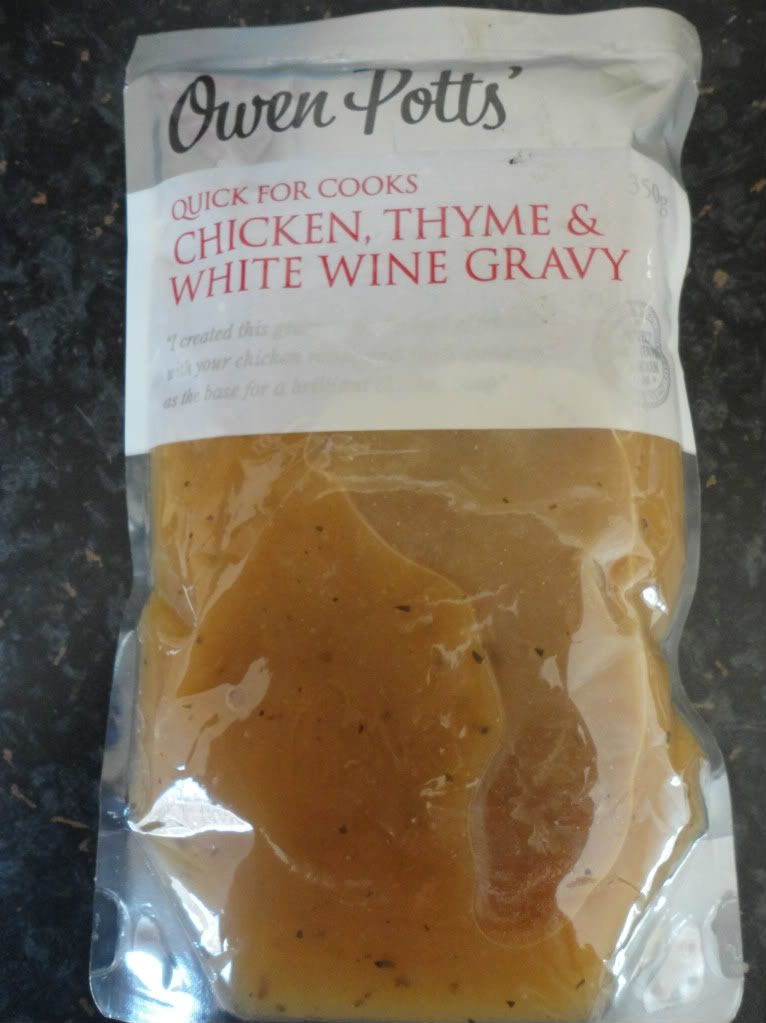 The Owen Potts range, aimed at those who crave the homemade taste without the hassle, is available in
Sainsbury's, Tesco,
Asda

and Booths, with RRPs ranging from £1.65 to £2.39.