I've got a pile of old clothes, well not exactly old, just too small. Jack's old clothes mainly. I was sorting through a few the other day and came across a romper from Next with 'Little Bro' on and couldn't bring myself to put it in the charity bag & thought instead it would make a great cushion. I didn't think I'd ever get around to making it though as it would need to have an liner made so that the cover could be washed.....and that would take time.
I went into the loft earlier and came across an unused cushion pad which I thought, if I trimmed it down a bit, would be perfect. I stuffed it into the romper to see how much I would have to trim off & was surprised that it fitted perfectly.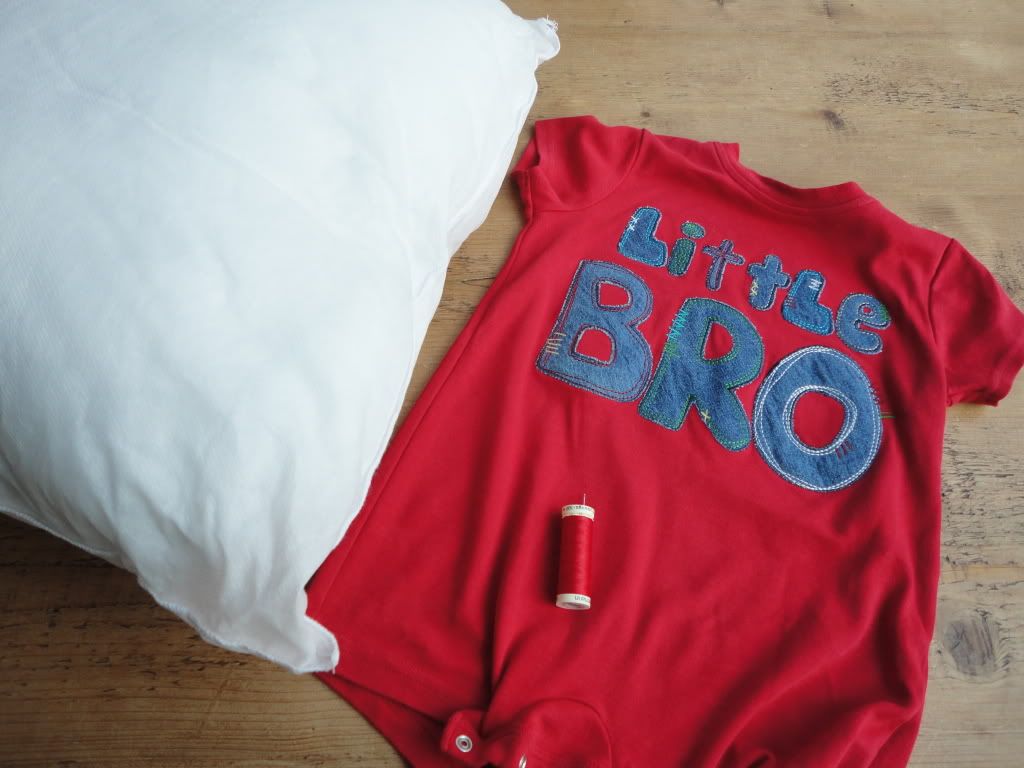 With a small amount of hand stitching that took around 20 minutes,
I sewed up the legs,arms & neck, stuffed the cushion pad inside (it was a tight fit after sewing the legs up) through the popper opening on the crotch & this is the result.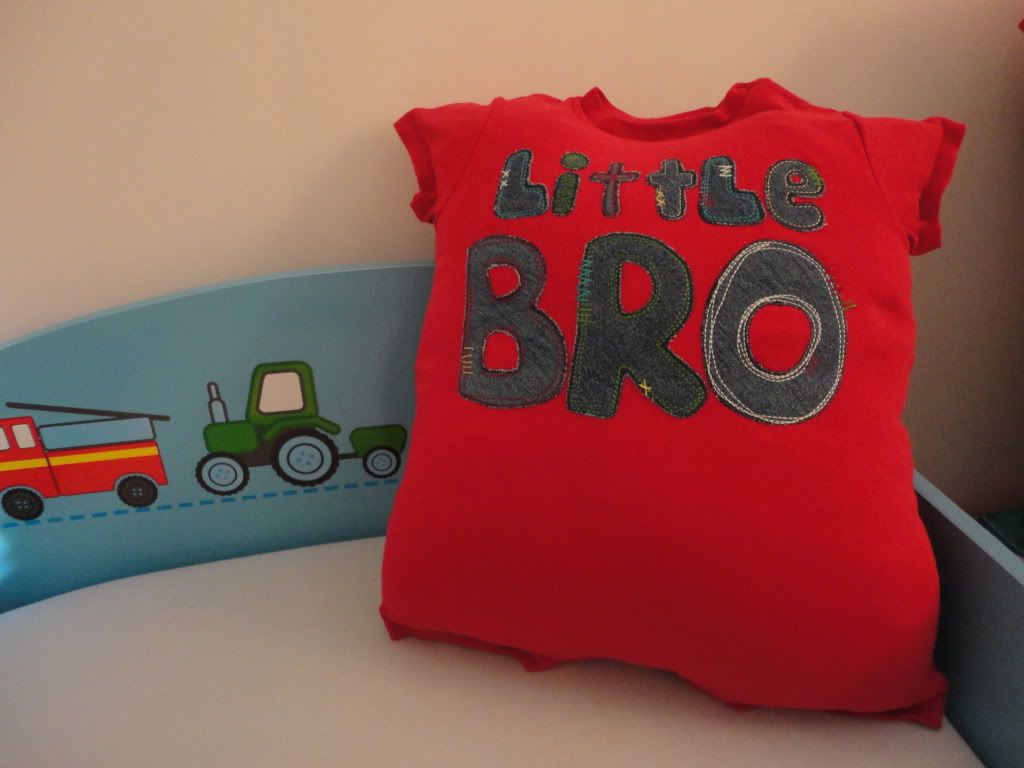 Perfect on Jack's Bed
It's sew simple (see what I did there?) even the kids (older ones) can do it.