Forgive me Tara for I have sinned, it's been 10 long weeks since my last Gallery post.
It really has been that long since my last Gallery post, I either keep missing the prompts or aim to 'do that later' and later never comes. However this week I just had to join in, I mean with a prompt like 'The Kitchen' how could I not.
Two years ago we had quite a small kitchen, with a tiny 2 foot square table in it which, for mealtimes, was pulled into the middle of the room and we all sat around it, thankfully Jack was still in his highchair at the time as we could barely fit 4 plates on the table. I would serve the dinner up & then call everyone to the table, if they were too eager Sam would have to wait until the oven was closed before he could sit down. If there was to be ice cream for pudding we would all have to shuffle over so the freezer could be opened, and then shuffle the other way whilst the dishwasher was loaded. We did have a utility room though, not that it proved much use as it was very small and had a door in and a door out and not much space in between.
So on the first snowy day of January 2010 we began the journey to a bigger kitchen via a bit of this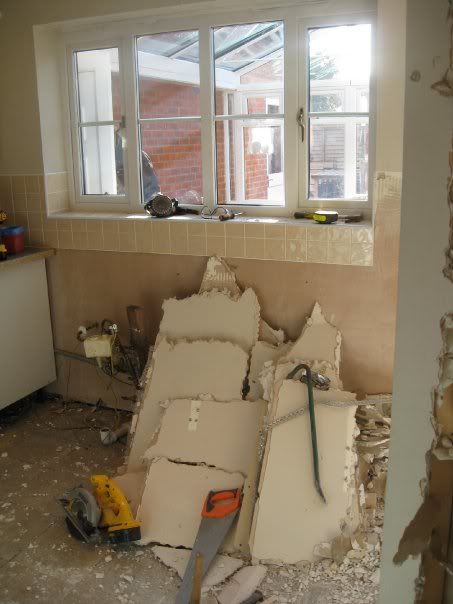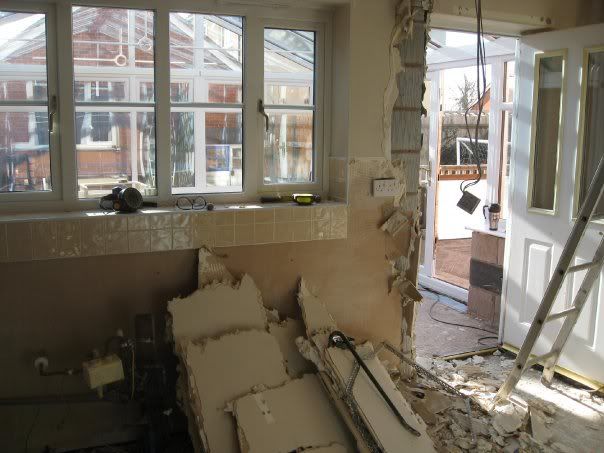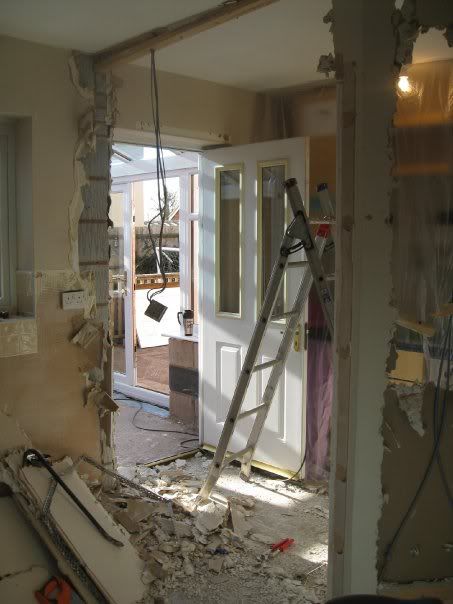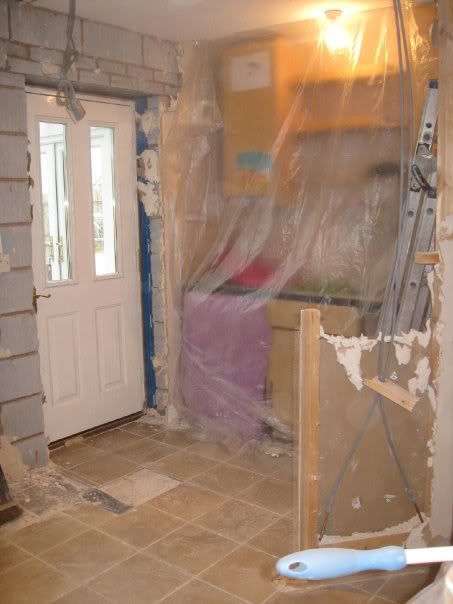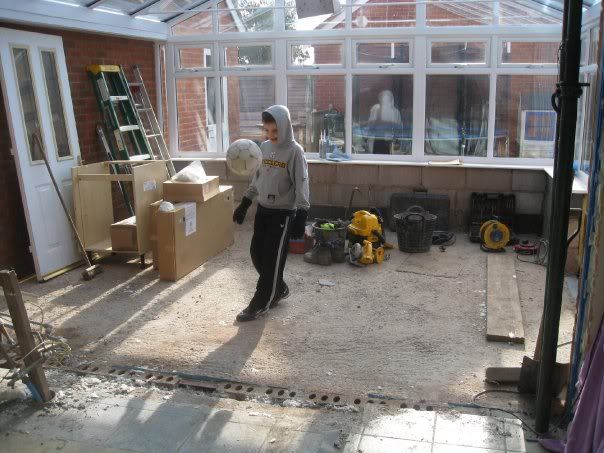 Until we were able to celebrate Jack's first birthday in it just over two months later.
Now we do lots of this in there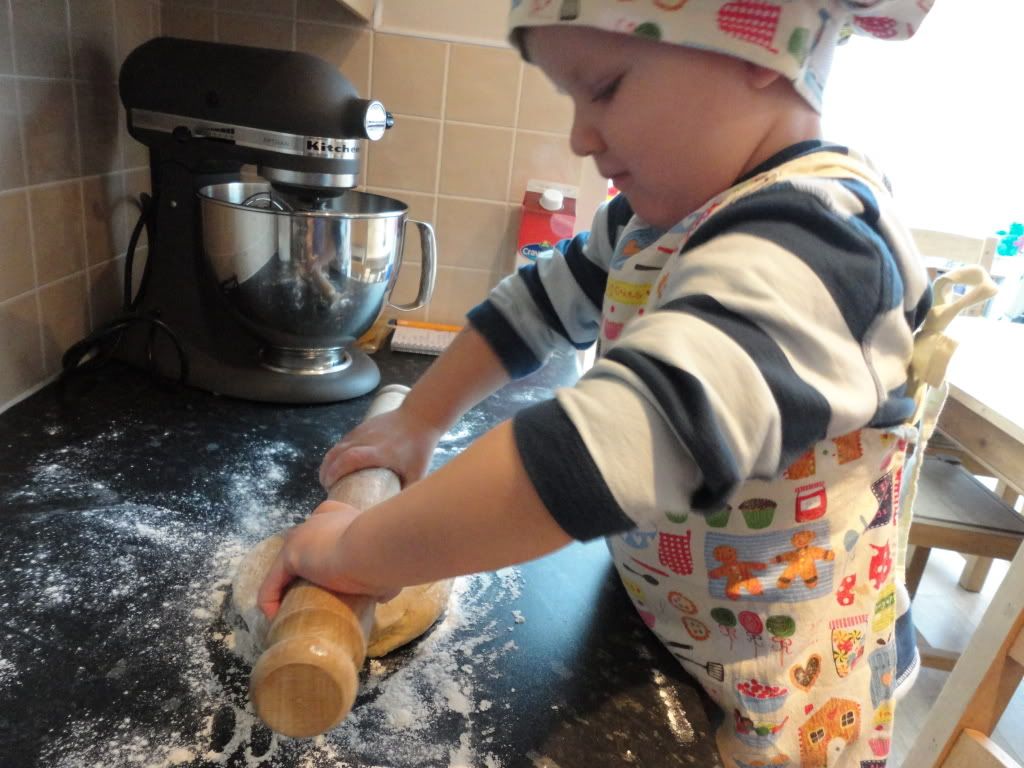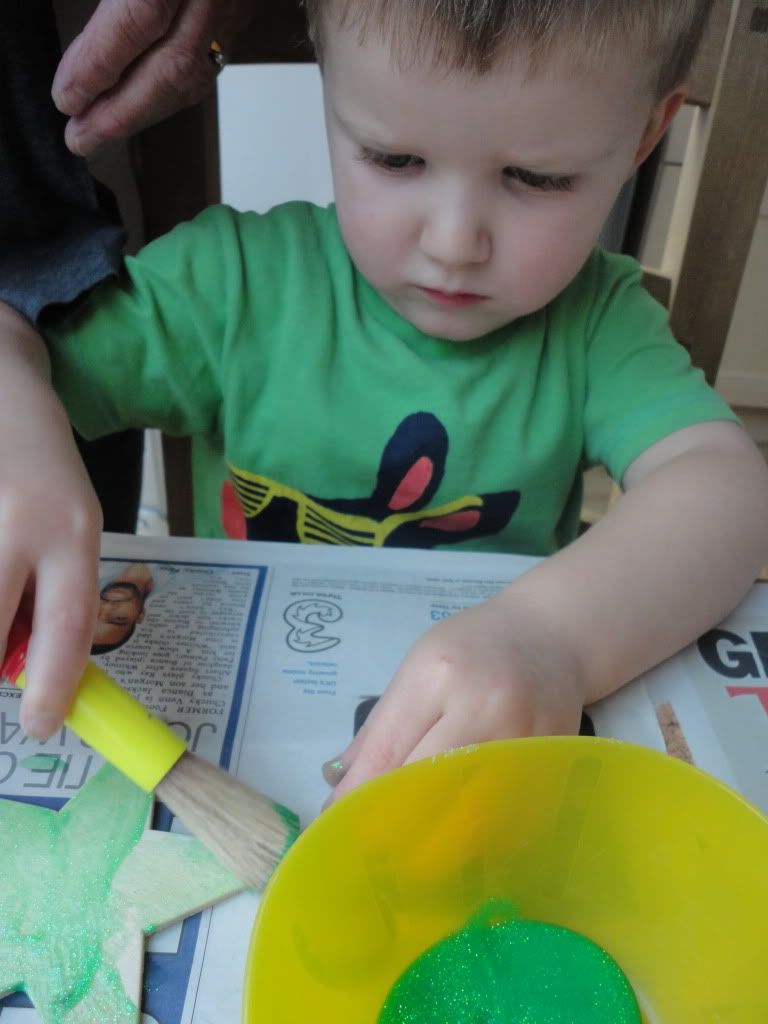 and this morning it looked like this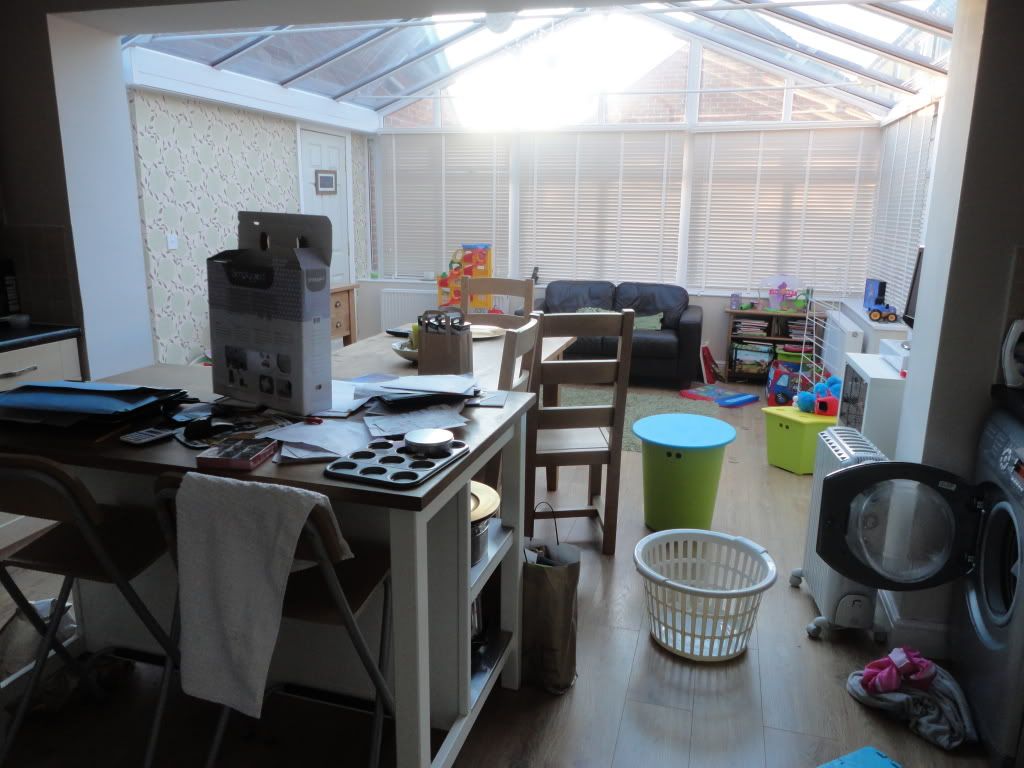 but it's our kitchen where we spend most of our time and we love it because it's The Crazy Kitchen.