Time has flown by this week without me having much time to think about what we would make so instead, as a little treat for my readers I'm going to run a competition.

Scarlett Bakes is a Hampshire based company run by two Mums with a passion for baking. They produce a range of cookie mixes free from artificial ingredients and beautifully presented in traditional Kilner jars. I'm a big fan of Kilner jars, especially with my newly found love of chutney & pickle making, so anything that comes in a Kilner jar is a hit with me.
We were sent the Rainbow cookie mix to try out. All the dry ingredients are included and all we needed to add was one large egg and 75g of butter.
The butter and egg were added to the dry ingredients from the jar (except the chocolate beans). Jack did most of the mixing, with a little bit of help when the mix became too stiff for him. They were baked for 12 minutes and then the chocolate beans were pressed into the cookies and allowed to cool. There were more than enough chocolate beans which meant plenty for the cookies and some for Mummy & Jack to share afterwards.
You can either give the jar of cookie mix as a gift or why not make them up, eat a few & give the rest as a gift.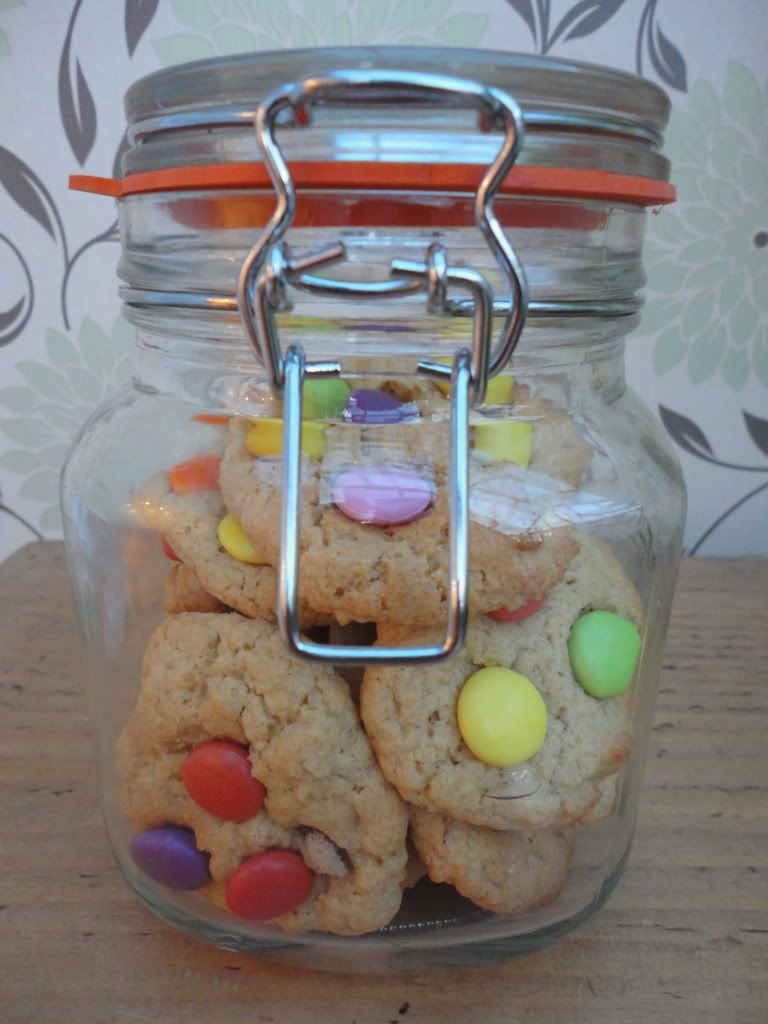 (not the original jar-this is a larger one from my collection)

Now for the competition (I hope you didn't just scroll down to this point!)
I have an Oat & Raisin Cookie Mix Jar to give away to one lucky reader. Just follow the instructions in the Rafflecopter form below to enter.
We were sent the rainbow cookie mix jar for the purpose of this review.