Next up in The Crazy Kitchen Christmas Gift Guides is one of the most important (in my opinion) - for Food and Drink Lovers.
I love to make themed hampers up at Christmas for relatives and in the past have made them on the following themes :
Ice Cream - including Sundae glasses and long handled spoons, Ice Cream mix, Ice cream wafers, vanilla candles, chocolate & strawberry sauces and a jar filled with sweets for decorating the sundaes.
Coffee - including expresso cups & saucers, a cafetiere, ground coffee, milk frother and some coffee scented candles.
Ginger - homemade ginger liquor, stem ginger, ginger biscuits, ginger chocolates, ginger oatcakes, ginger beer and ginger scented candles.
I have also made hampers up for my parents and Grandparents full of lovely food and drink that they perhaps wouldn't buy for themselves - my dad is a bit partial to M&S luxury nuts but would never buy them so I always put some of those in.
Kitchen Gadgets and Utensils
If there is anyone that you need to buy for that is like me and would be very happy to receive Kitchen utensils and gadgets for Christmas then you could make them look a lot more exciting than wrapping them in Christmas paper by using a sheet of cellophane and some ribbon. You can usually buy lengths of cellophane from florists. I have shown here how to wrap a gift basket in cellophane.
Oxo have a great range of Christmas gadgets - I particularly like the Oxo Good Grips red spatula - perfect for some festive baking.
Instead of a basket to hold all the gadgets and utensils you could use a nice roasting tin - I received one from Mermaid, which is made of hard Anodised Aluminium and is very lightweight although of excellent quality and comes with a lifetime guarantee.
I filled it with shredded paper and arranged the utensils in the tin, along with some Ferrero Rocher, as Christmas isn't Christmas without a lovely box of these, and wrapped in the large cellophane bag that I'd made.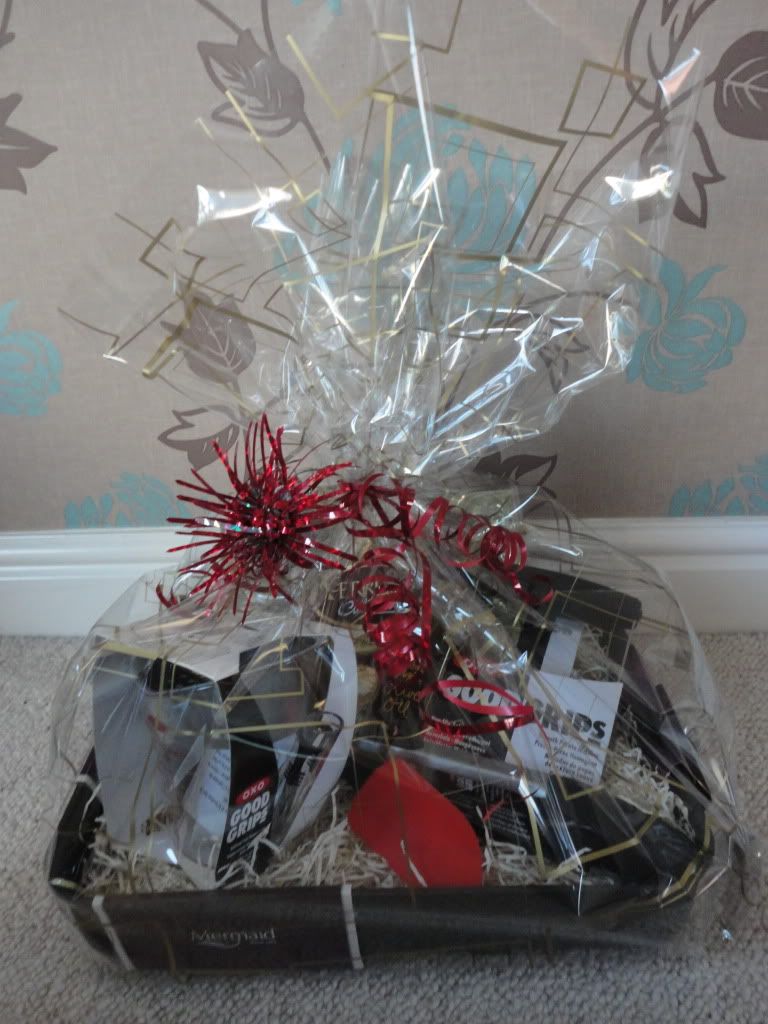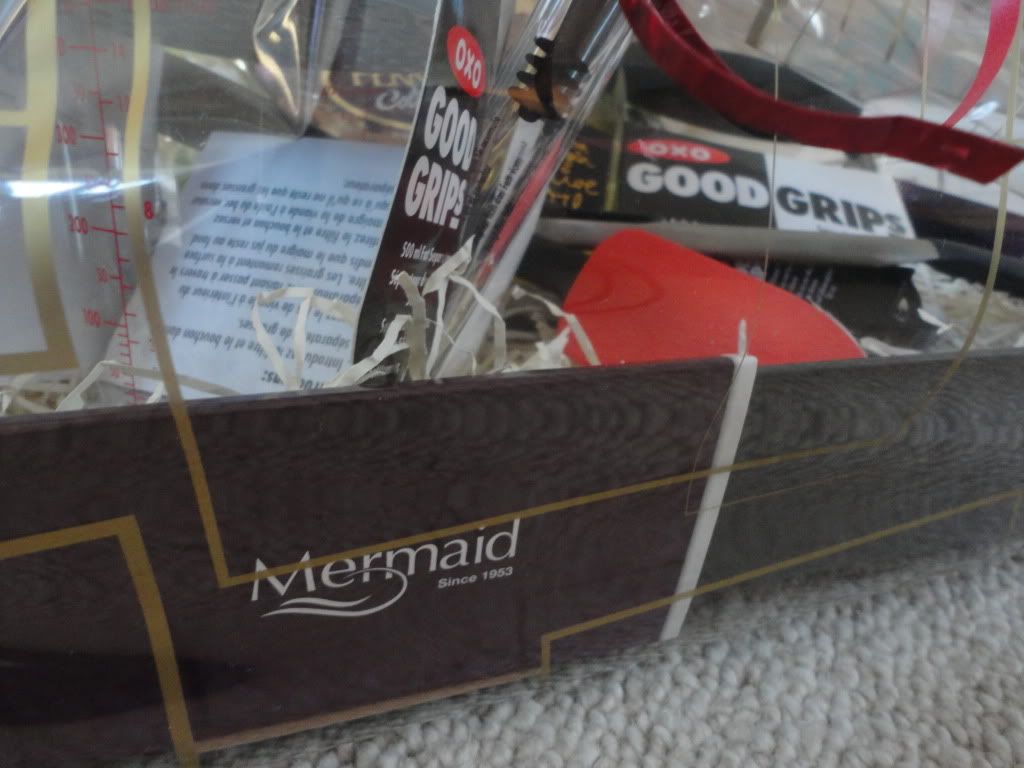 I have a cheap set of kitchen scales but I've had my eye on some new ones for ages. I particularly like the Salter Heston Blumenthal Orb scales which a pretty sleek and I'd love in my kitchen.
Salter sent me a set of their Anniversary scales to try out and I must say, although not quite as sleek looking as the Orb scales they are good looking enough to be displayed on my kitchen worktop. They have a large LCD display with a clock as well as weights displayed in either metric or imperial. There is a stainless steel weighing bowl and the scales come with a 15 year guarantee.
I removed the scales from the box and filled the pan with chocolates before wrapping in cellophane to make it into a much more exciting looking gift than a box.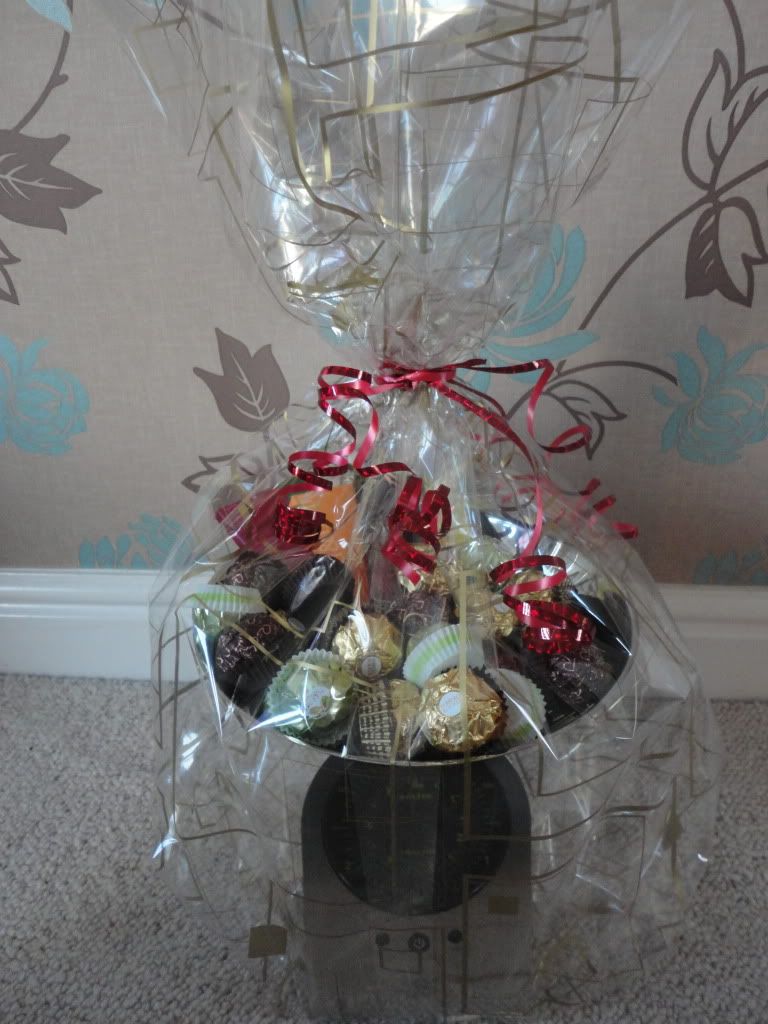 Chocolates
We all probably eat too many chocolates over Christmas but it doesn't stop us buying them - it's nice to give and receive them at Christmas and we usually manage to make ours last until Easter!
Ferrero Rocher - as I mentioned before I don't think that Christmas is Christmas without these lovely little nuggets of deliciousness. They're no longer just available in the standard flavour but you can also get Garden Coconut, Rond Noir (with rich dark chocolate and almond) and a limited edition Garden Pistachio with a whole pistachio in creamy filling, wrapped in wafer and sprinkled with a light meringue and finely chopped pistachio pieces.
Gift Sets
If you don't want to go to the hassle of making Gift Baskets up then Boots have a great range of foody gifts already packaged ready to give.
I love the Joules Brilliant Baking Hamper filled with lovely goodies.
Or the Food Nation Paella set
or Italian Pizza Set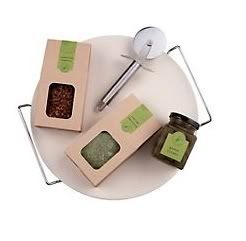 Emile Henry Creme Brulee set - I've always wanted one of these but I don't like Creme Brulee, I just like the idea of having a blow torch for those occasions when you might need your topping crisped up.
Lakeland have a large range of hampers and gift baskets starting from £14.99 which, for £3.50, you can have gift wrapped.
Cottage Delight Great British Afternoon Tea
Nandos Gift Sets
If you like spicy food Nando's have a range of gift sets this Christmas available from their own website , Debenhams , Argos and Boots.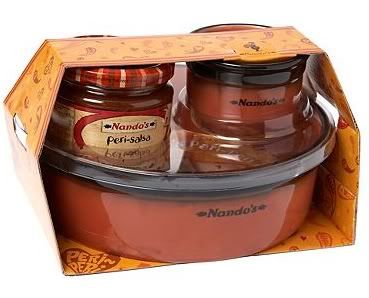 Festive Foods
If you're looking for some festive food ideas either for gifts or to put you in the festive mood then how about these :
Dorset Cereal Gingerbread Porridge
Start your day off with some hearty porridge with real gingerbread pieces, in handy to use single serving sachets.
Packington Free Range Cockerel
If you fancy something a bit different to the usual turkey this Christmas try a Cockerel from Packington Free Range. Known for their Packington Porkers, free range pigs that you can see running free in their Staffordshire fields, Packington also have free range Cockerels, slow reared for an exceptional taste. You can purchase them online for a 22nd December delivery.
Cheese and Biscuits
At Christmas we always buy some lovely cheeses that perhaps we wouldn't buy throughout the year. Websites such as The Cheese Shed are a great place to start if you don't know what cheeses to look for to go on your Christmas cheese board.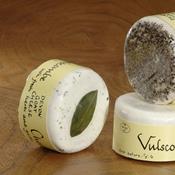 You can't have cheese without crackers and award winning Fudges have a great selection of Biscuits for cheese, including Marmite Crackers and some really different looking Charcoal crackers and delicious sounding Oat & Walnut Crackers . They also have party packs of specially selected crackers perfect for different occasions, including Drinks Party Pack, Cheese Party Pack and High Tea Party Pack.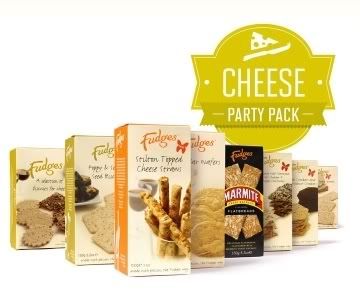 If you're buying a gift for a red wine lover why not get a Vinturi wine aerator. With the Vinturi you no longer need to leave the wine to 'breathe' as the clever little gadget aerates the wine immediately so it's ready to drink straight from opening. Just pour the wine through the Vinturi into the glass and it's ready to drink.
Christmas is the only time of the year (believe it or not) that I order wine by the case. Last year I got very anxious when the Tesco Wine van couldn't make it up the hill to our house because of snow but the driver managed to fight his way through the blizzards the following day to make the delivery - phew!
Waitrose Wine Direct have a mixed case of Christmas wine for a special offer price of £79 with Free Delivery.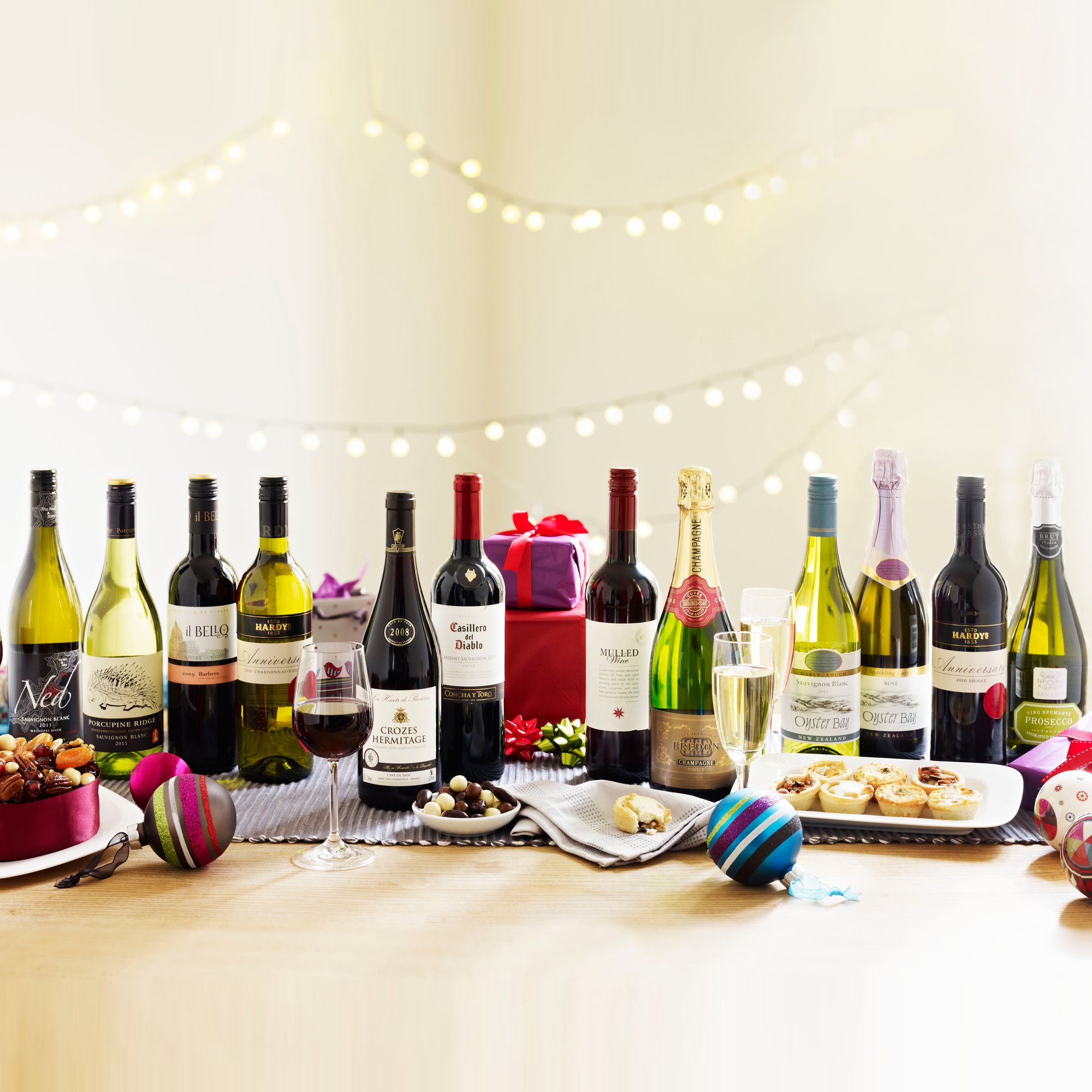 Virgin Wines have some presentation boxes of wines in white, red or mixed
and a bottle of Moet in a presentation gift box
Luxury Gifts
If you're feeling like spending a bit more money this year why not get one of these gorgeous looking coffee makers from illy, £199 from John Lewis.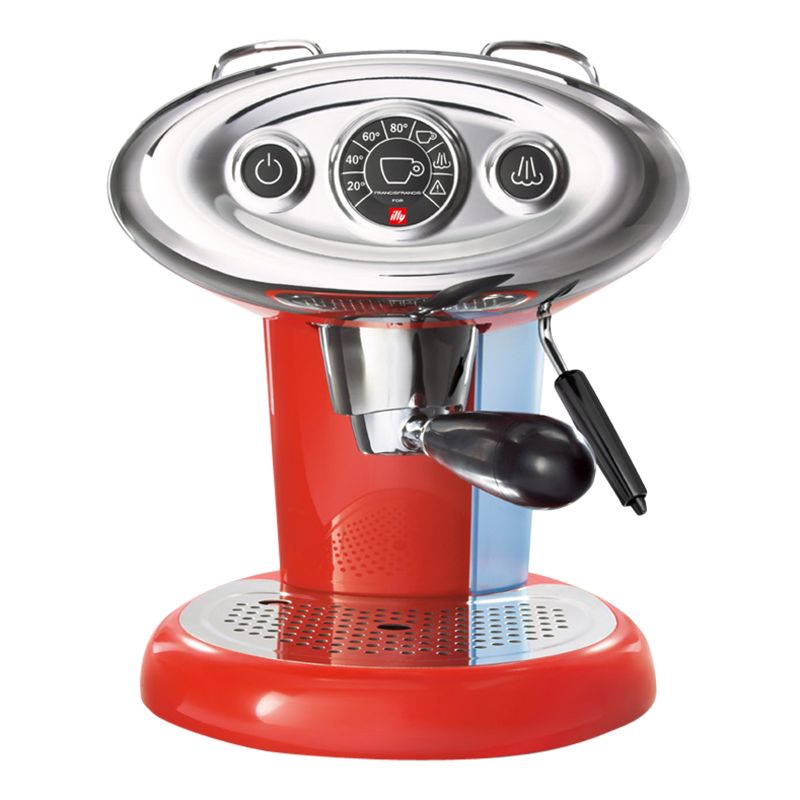 Or one of the many food experiences that

Buyagift

offer, such as Gordon Ramsey's Claridges 4 Course lunch with Champagne, or Dinner Cruise on The Thames for two or a Medieval Banquet for two.
Or a cooking holiday from Cook in France, where you can buy Gift Vouchers for one day courses or a full 5 day all inclusive course.