I take lots of photos, most aren't very good, I blame it on my camera but I suspect I'm just not that great at taking photos.
Occasionally though I do take some good ones but unfortunately these days most of them stay on the memory card or hard drive and don't see the light of day again. When Bonusprint contacted me to ask if I'd like to try some photo gifts from their website I thought it would be a good chance to use some of my recent favourite photos.
The Bonusprint website is easy to navigate around, with good menus and prices clearly stated. I did however get a bit frustrated when I selected a product, uploaded the photo and then changed my mind for another product and found it necessary to upload the photo again. Maybe it was just me but I couldn't find a way to register an account & upload multiple photos at the same time.
Once I'd selected my products though the checkout process was straightforward and, although I couldn't track my order due to not having an account, I did receive regular emails stating that parts of my order were ready to be dispatched. I placed the order last Sunday night and the first item arrived on Wednesday, with another on Friday & the last item today (Monday).
The first item was a foam board mounted poster print of Hanna and her friend Kizzy (from Inside the Wendy House) taken at London Zoo. I really like this photo as it's not very often that I manage to get a natural (smiling) shot of Hanna.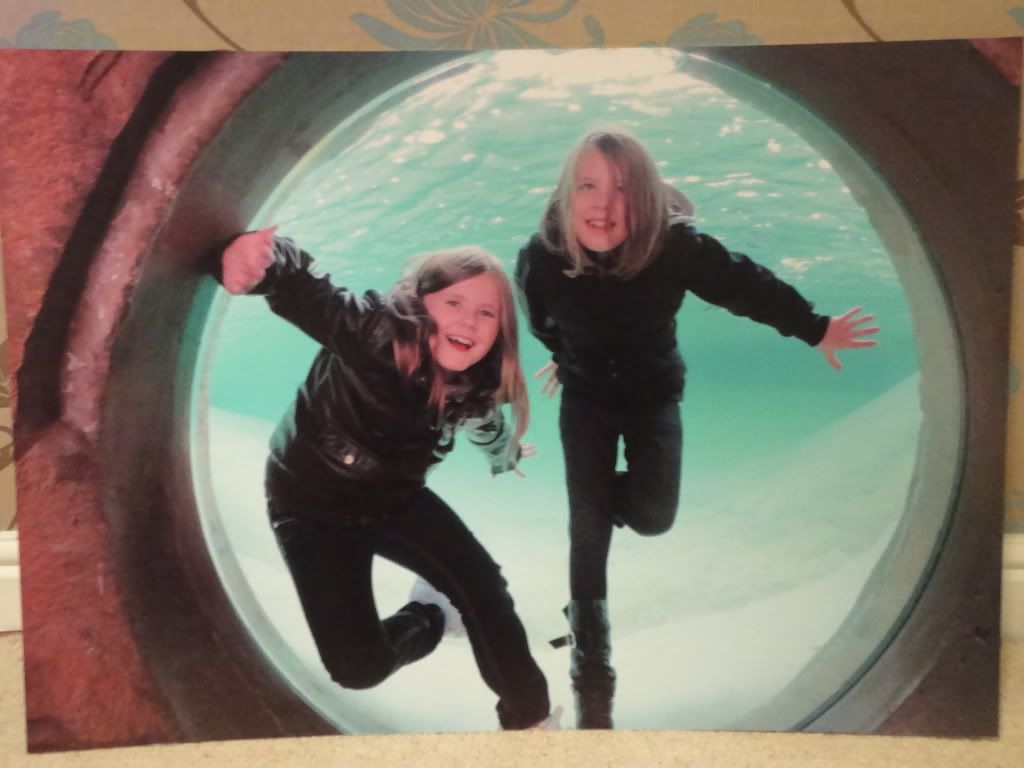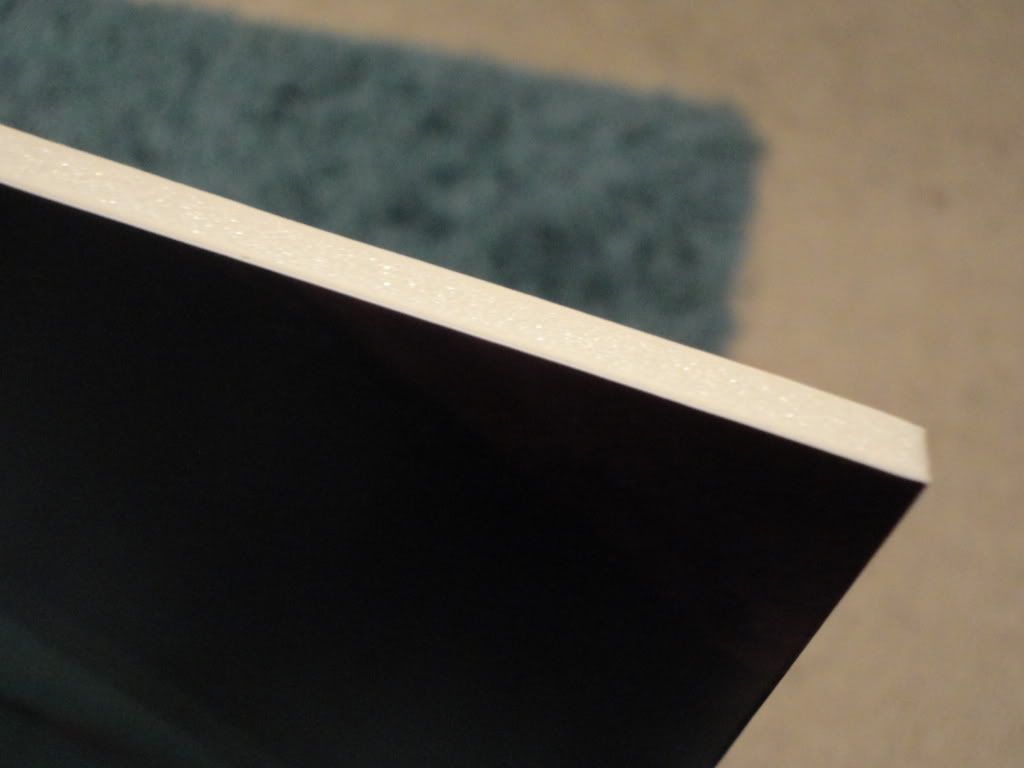 Next up was a canvas. I like pictures of cupcakes and have some in my kitchen but as I've made a few cupcakes in my time I wanted a picture of my own hanging on the wall, rather than a mass produced photo. The canvas is printed onto thick luxury canvas and is stretched over a solid wooden 4cm frame - rather than some cheap looking canvases that only use 1-2cm frames. The canvas is wrapped tightly around the frame and has crisp square edges. It comes ready to hand with fixings on the back....just a shame that the wall isn't ready for it to hang on to, so for now it is resting on my kitchen shelf.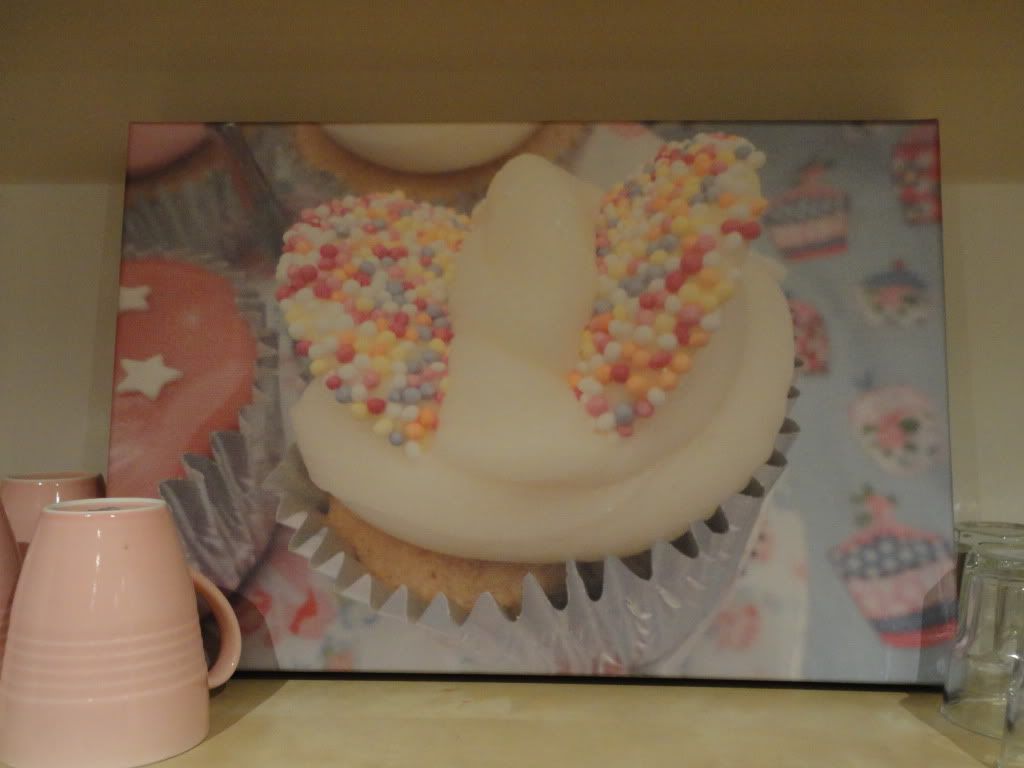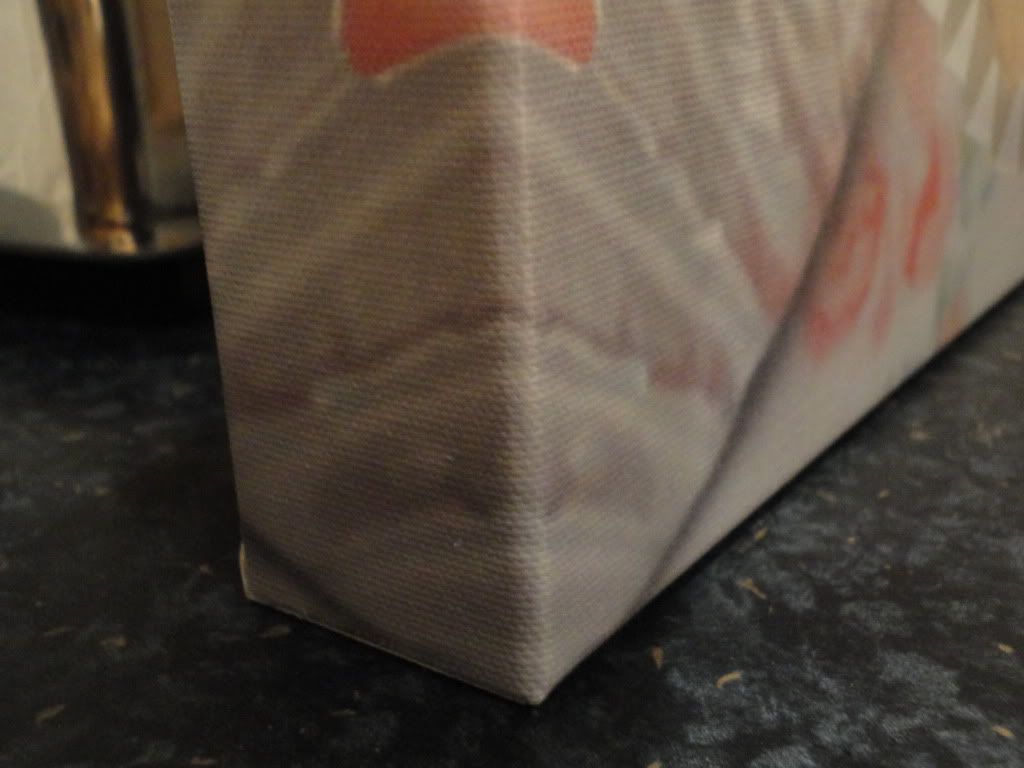 I then chose a framed print using a photo taken on my Mum's birthday a couple of weeks ago. She's always saying that she doesn't have any photos of her with her Grandchildren as she's usually the one taking the photos, so when I managed to take this lovely photo of the 4 of them it was destined for a frame. There is a good choice of frames (over 200) in various colours
along with 7 different mounts,
I opted for a light oak frame with a simple mount. The frame is sealed at the back with tape and has a stand and also comes with fixings to hang it. I was extremely pleased with the quality of the frame and the framing.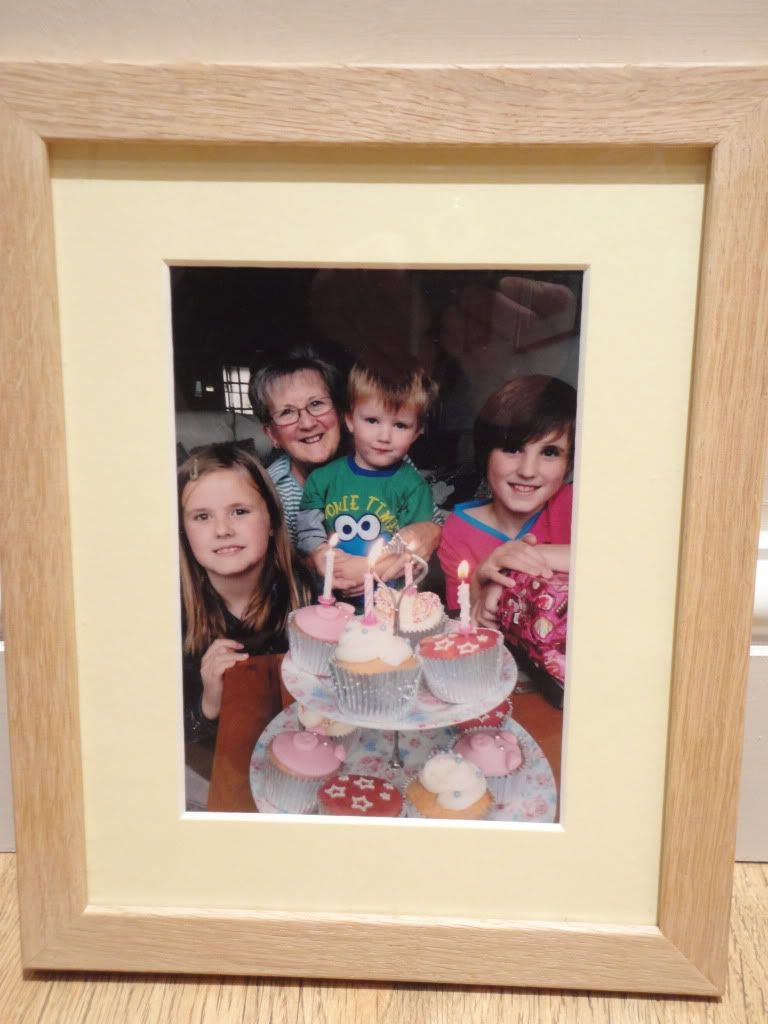 All in all I've had a very positive experience with Bonusprint and wouldn't hesitate to recommend them based on the quality of products and speed of service, however I would like to see the ability to create an account where photos can be stored for future orders.
I was provided with a voucher code to enable me to purchase the majority of this order.