When VUP Baby contacted me to ask if I would like to try something from their website I was intrigued to know what they were going to send as many of their products are aimed at babies. Jack is no longer a baby, he walks, he talks, he feeds himself and he goes to pre-school, but there is one area that he's not yet a 'big boy' - he still wears nappies. When I opened up the parcel from VUP Baby I was pleased to see a potty inside. I was hopeful that a new potty would encourage him to sit on it and do his business, after all this is not just any old potty, this is an eco-friendly potty.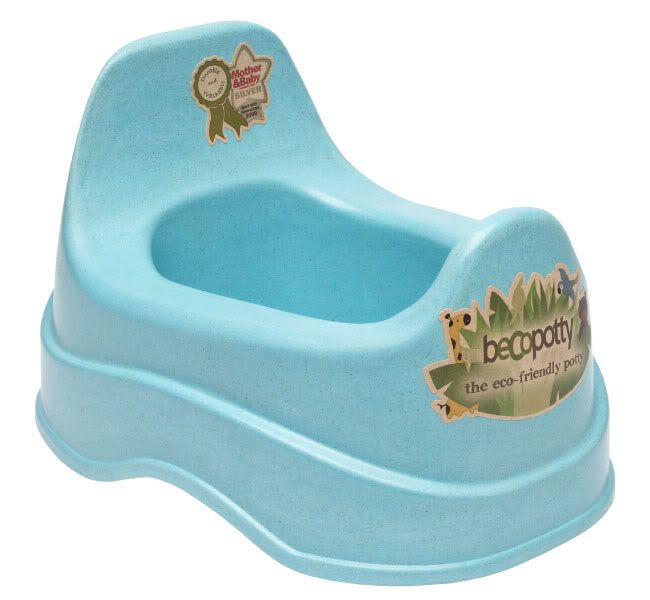 Becopotties are made from waste bamboo and rice husks, leftover from farming. These natural plant fibres are then ground into a fine powder and mixed with biodegradable resin before being pressed into a hot potty mould. Once you've finished potty training you and your little one can plant the potty in the garden, add some seeds and water and watch the flowers grow.
Over the next few years the potty will biodegrade, feeding the flowers and helping the environment.
Unfortunately I fear that ours may biodegrade before Jack is actually potty trained! It has been sitting around for a few weeks now and every morning I go through the 'are you going to sit on the potty' routine and every morning it results in Jack crying, so I leave it.
I did manage to get this photo of him sitting on his new potty ....although he did have a nappy on under those pyjamas.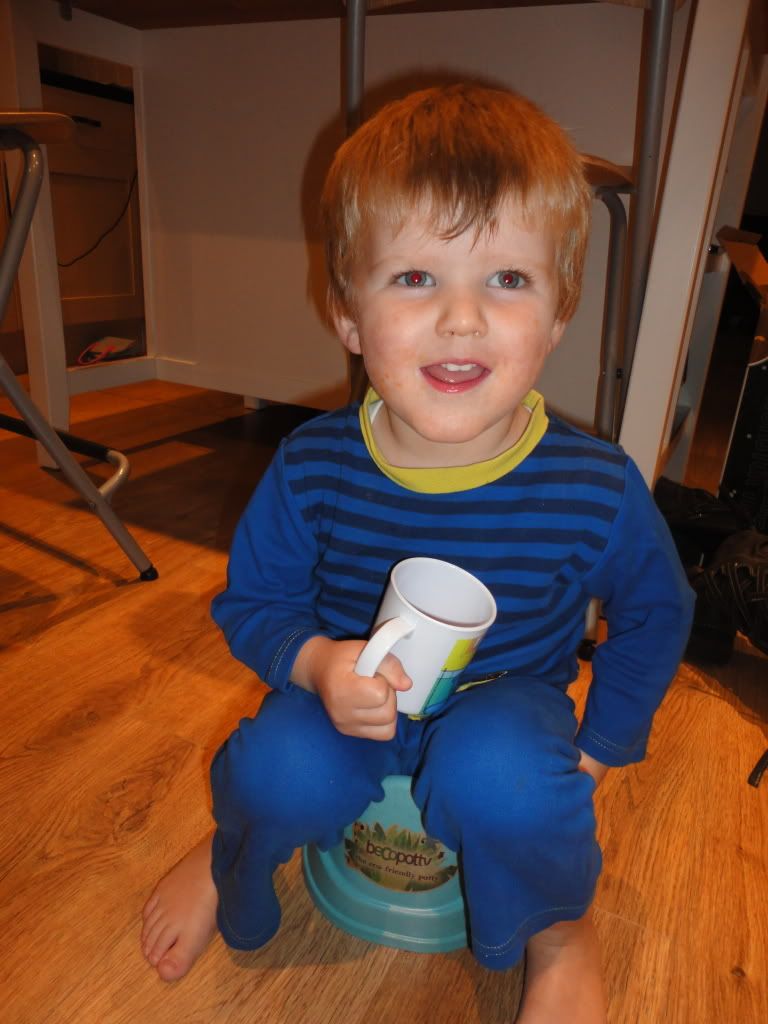 We will keep trying and hopefully one day soon (anytime before he starts school would be good) he will stop being so stubborn and finally ditch the nappies.
If you are interested in finding other environmentally friendly baby goods that are free from BPA, PVC & Phthalates then VUP Baby is your one stop shop for feeding, teething and gifts. Their product of the month is this gorgeous wooden rocking horse, made from organic, recycled rubberwood.
We were sent the becopotty for the purpose of this review.