The first items that came out of Toyologist Box 5 (apart from Cookie Monster - more about him another time!) were the two Smart Games Anti-Virus and North Pole Camouflage.
The games are multi-level logic games that are suitable for all ages from around 6/7 years.
Anti Virus
This game consists of a playing board & moveable shaped pieces, along with a challenge booklet and drawstring carry pouch.
The book has various levels showing the position to set the pieces in to start. The object of the game is to slide the pieces around allowing for the red piece to break free from the exit.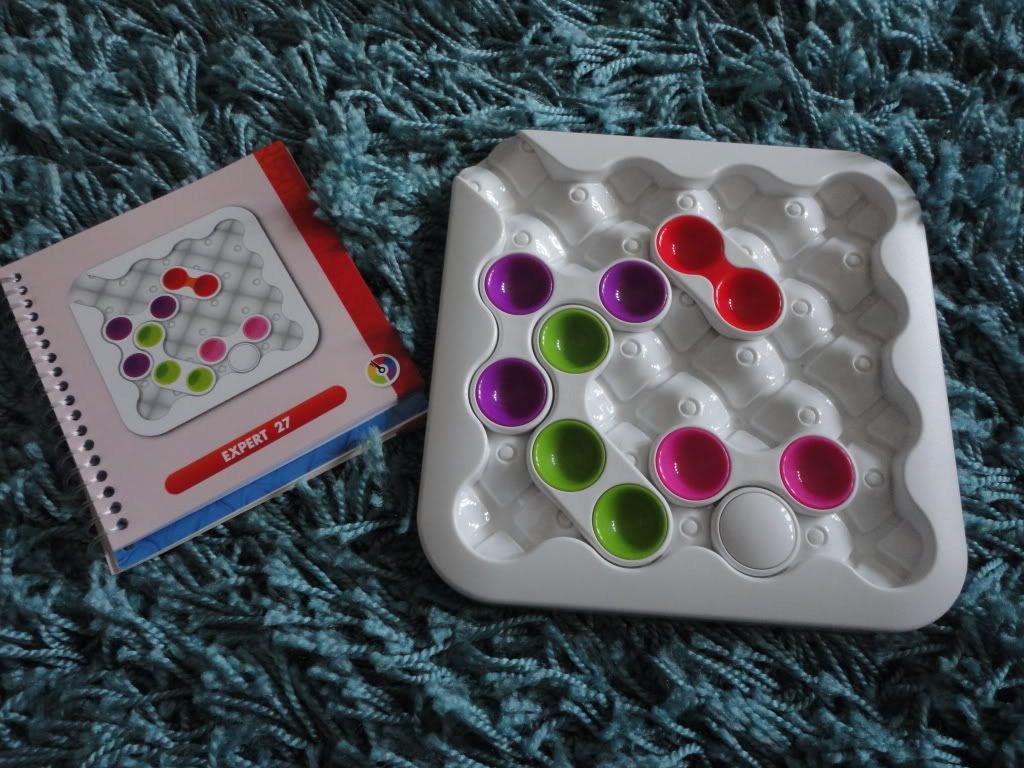 Sam (almost 11) loves this game, and so do I. It's definitely a game that would go down well on Christmas Day with family of all ages.
For ages 7-99
North Pole Camouflage
This game consists of a playing board that slides off to reveal a compartment to keep all the playing pieces and challenge cards in.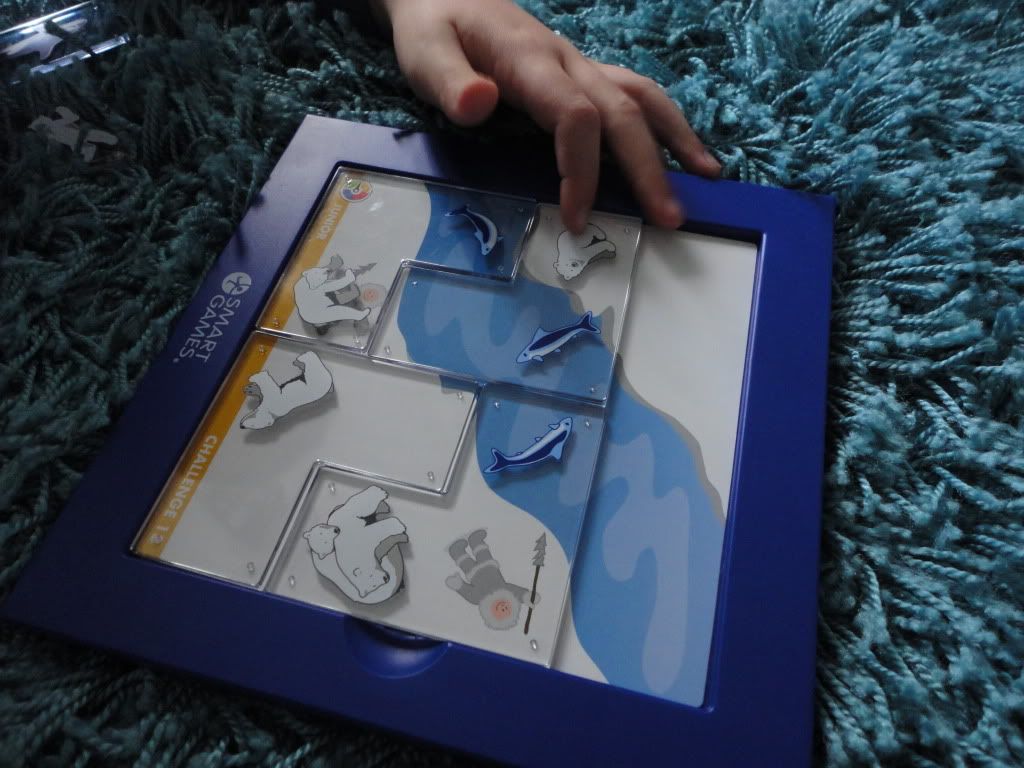 A card is placed on the board & the object of the game is to place all the pieces on the board so that only fish are in the water and polar bears are on the ice. Animals can't be placed over the people.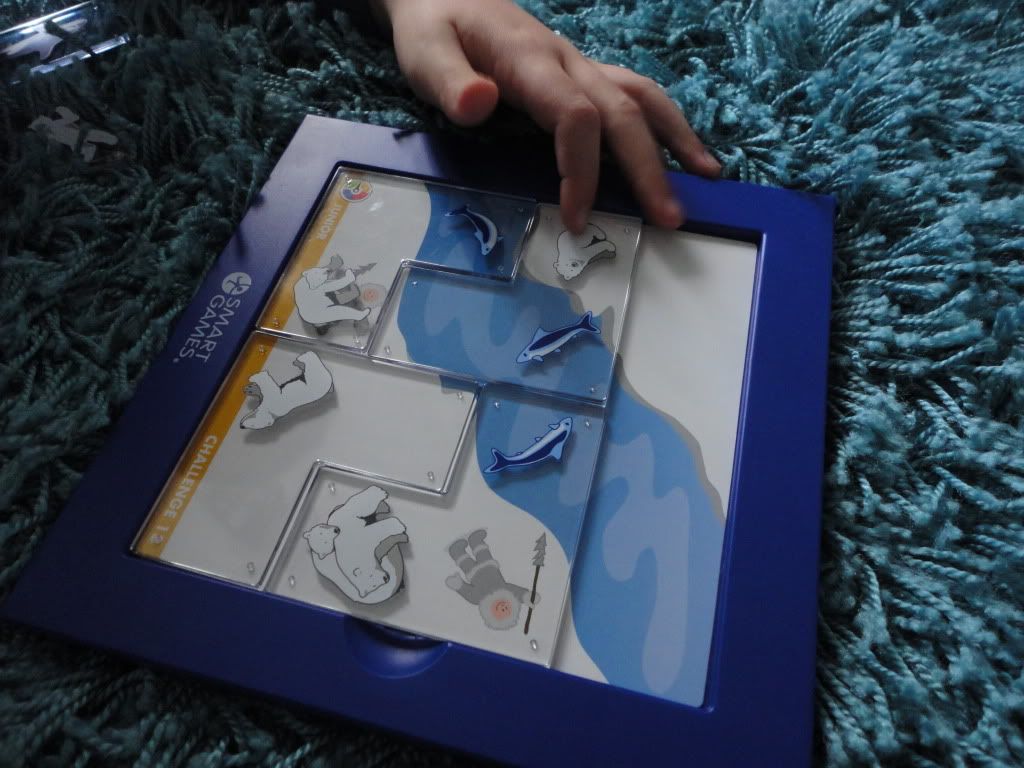 There are various levels of challenges from starter up to Master, with a total of 48 different challenges. We all love this game, even 9 year old Hanna who doesn't normally have enough patience for this kind of game.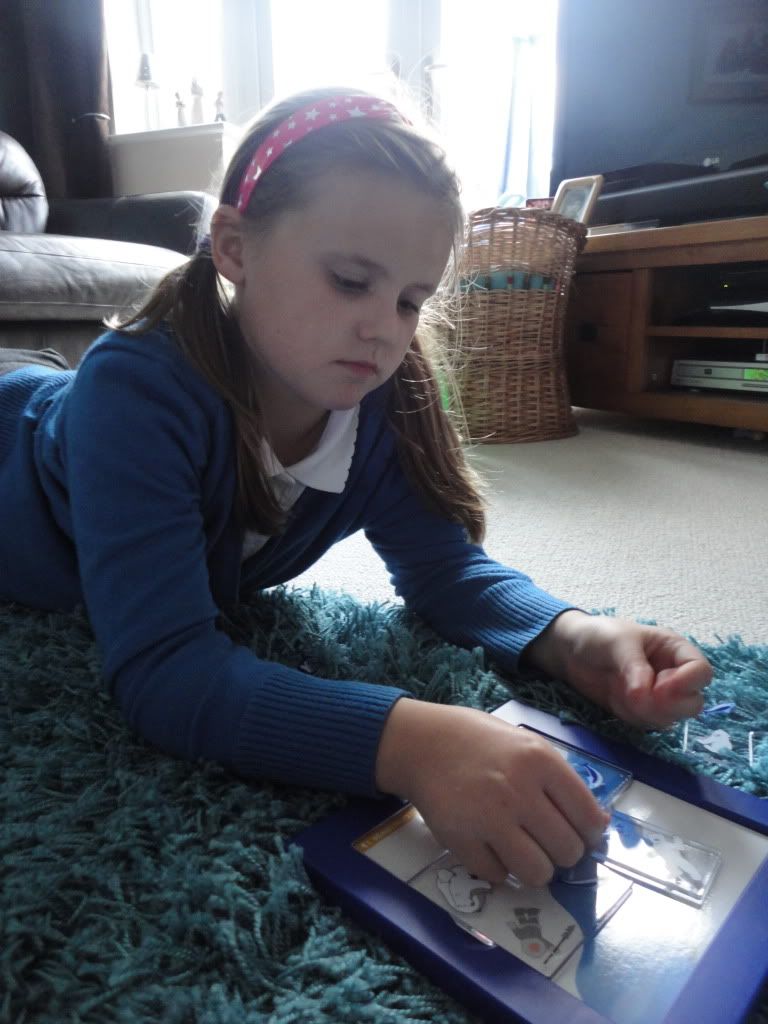 Another great game for Christmas Day that will be enjoyed by all the family, however young or old.
For ages 6-99
Why not check out some of the other Toyologists Reviews and competitions on the new Toys R Us Toy Box Facebook application and find out more about all the Toyologists.