Sesame Street Count n Crunch Cookie Monster has been a big hit in this house since Toyologist Box 5 arrived.
His fur is lovely and soft and although he has a hard body his feet and arms are soft and flexible. There is a plastic backpack (non detachable) fixed to his back where the cookies are retrieved from once they have been 'eaten'. It can also be used to store the cookies when it's not being played with.
Unfortunately Cookie Monster doesn't like sandwiches as they tend to get stuck in his throat!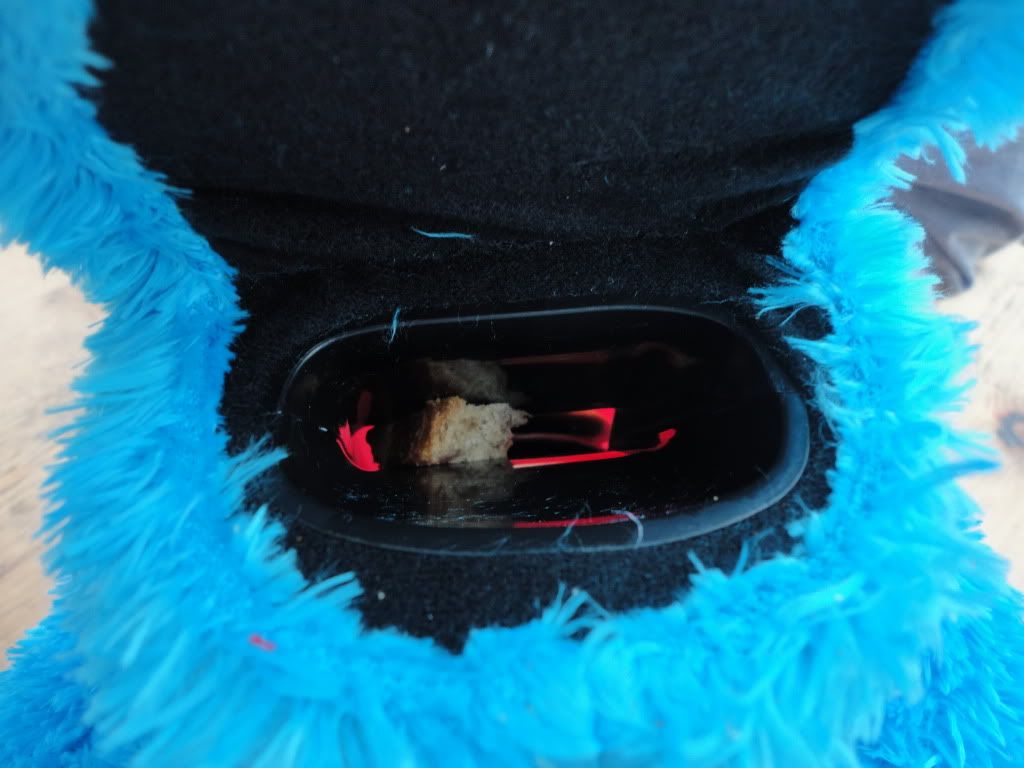 There is a switch underneath to turn Cookie Monster on and off and a button on his foot to activate the voice, which is very easy for a little one to operate. The voice encourages you to feed cookies into Cookie Monster's mouth and count them in. When all 3 have been counted into his mouth he sings a song.
Cookie Monster also likes being 'tickled' on his foot & repeated pressing causes him to laugh and say 'oh boy that tickles'.
I love Jack loves Cookie Monster and as he can already count to twenty it isn't really going to be teaching him to count, however it is a very enjoyable toy but possibly with only limited play value in the longer term.
I was expecting more than 3 cookies to be included and I think if 5 or 10 were included it could be classed more as a learning toy.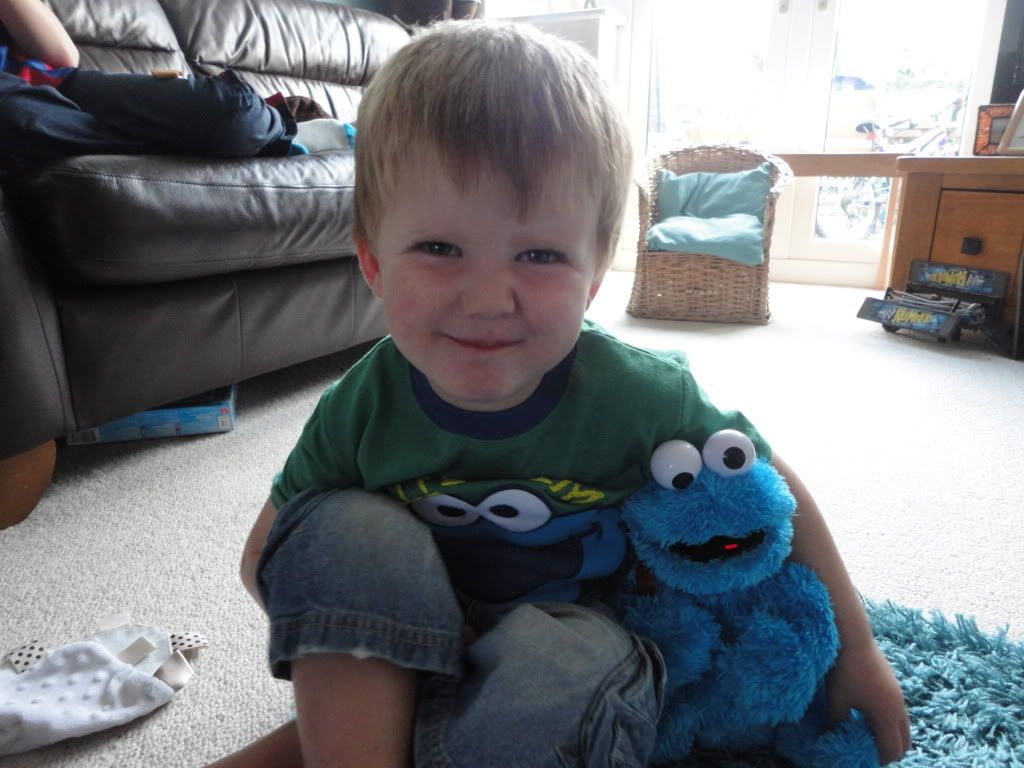 As with most Sesame Street branded toys I think it's quite expensive for what it is at £29.99 but a great toy for Sesame Street fans, old & new.
You can buy Count n Crunch Cookie Monster from Toys R Us online or in store.
Recommended age : 18 months +
Why not check out some of the other Toyologists Reviews and competitions on the new Toys R Us Toy Box Facebook application and find out more about all the Toyologists.