In the Summer of 2000 I got married. To cut a long story short, and for various reasons, we tied the knot over the Anvil at Gretna Green with immediate family present. A few days later we continued the celebrations with more family over a meal at the gorgeous setting of Coombe Abbey Hotel.
When we were kids Coombe Abbey was a place where we went for picnics with friends and played in the playparks which housed huge slides and outdoor swimming pools, back in the day when the sun always shone during the Summer. It has changed a lot since those days, mainly being transformed into a hotel, the old playparks and pools being demolished and replaced with a smaller (and probably much safer) park.
It was here that I took my Mum today, to celebrate her birthday with afternoon tea.
My voucher arrived from Buyagift in a presentation box with venue information which makes it perfect as a gift.
I telephoned Coombe Abbey directly and made my reservation earlier in the week. The Hotel is set in gorgeous grounds which you are free to walk around before or after your afternoon tea. The Hotel itself is a magnificent place which was originally a 12th century Cistercian Abbey. It's full of little nooks & crannies with cosy seating arrangements and staircases that go off in all directions. The Garden Room Restaurant is a large bright and airy room and we were seated in a cosy tent come bird cage in the corner, which felt very private and would be perfect for a romantic meal. Even though we arrived 15 minutes before our booked time we were seated quickly and the menu was explained.
We were offered a choice of tea or coffee and asked if we would prefer not to have any particular item on the menu.
Within a few minutes the cake stand was delivered, filled with tasty sandwiches and cakes, including freshly baked scones.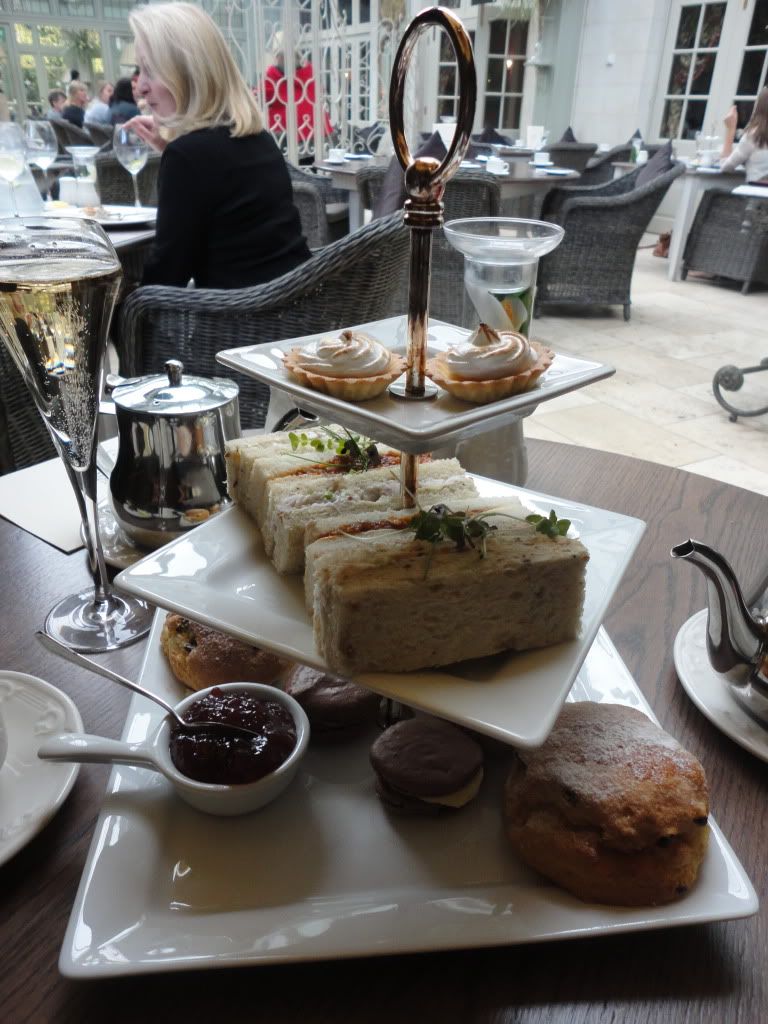 The afternoon was really enjoyable and the food perfect, helped along by a lovely sunny afternoon. I wouldn't hesitate getting one of these for my Mum again as she really enjoyed it and would like to take my Dad next time. I think it's great value at £27 for two considering the quality of the food and the venue.
I was provided with a voucher for Afternoon Tea for Two for the purpose of this review.