When JML asked if I would like to try out some car cleaning products I said no thankyou, not I, I don't clean cars, that's my husbands job so you'd best send them to him.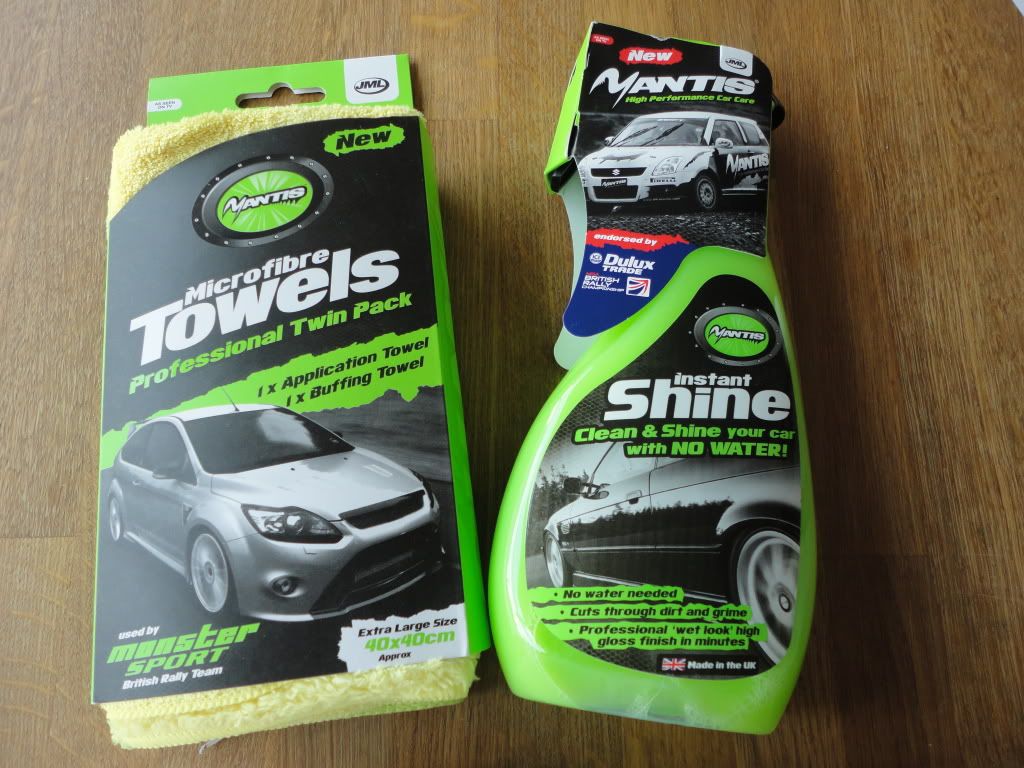 The last few weekends have been tied up with one thing or another but as this weekend was a quieter one...only one BBQ, one kids party, football training and tap dancing, my husband said he would give the cars a clean. I got the new Mantis Instant Shine out of the cupboard and told him that he didn't need to use the bucket and water and handed over the bottle of shine & cloths.
He agreed to give the Mantis a go after lunch & asked if I could perhaps show him how it works whilst he was finishing off his sandwich - 15 minutes later my (not so stupid) husband came out wiping the crumbs from his chin to see that I'd just cleaned the whole car! I was so amazed at how easy and quick it was that I kept going and before I knew if the complete car had gone from grimy to gleaming in a matter of minutes.
To clean the car it's best to work on a panel at a time and just spray a light mist of spray over the paintwork and leave for a minute or so, and then with one of the Mantis microfibre cloths just wipe it off, along with all the dirt, and then buff to a shine with the other cloth. To be honest I didn't really need to buff until I was towards the end when the cleaning cloth was starting to get a bit too wet. I was amazed at how it cleaned to a streak free shine without much elbow grease....goodbye buckets of soapy water & sponges, goodbye Turtle Wax and chamois......hello Mantis !
I thought that a product this good had to be really expensive so I was really surprised to see that the Mantis Instant Shine is only £9.99 for a 500ml bottle and the 2 pack of re-usable microfibre cloths are £4.99. You can see from the photos how little of the product I used to clean my car so it's going to last a long time.
Here are a few before and after shots so you can see that my car was pretty dirty (I picked it up on 1st September and it hadn't yet been cleaned).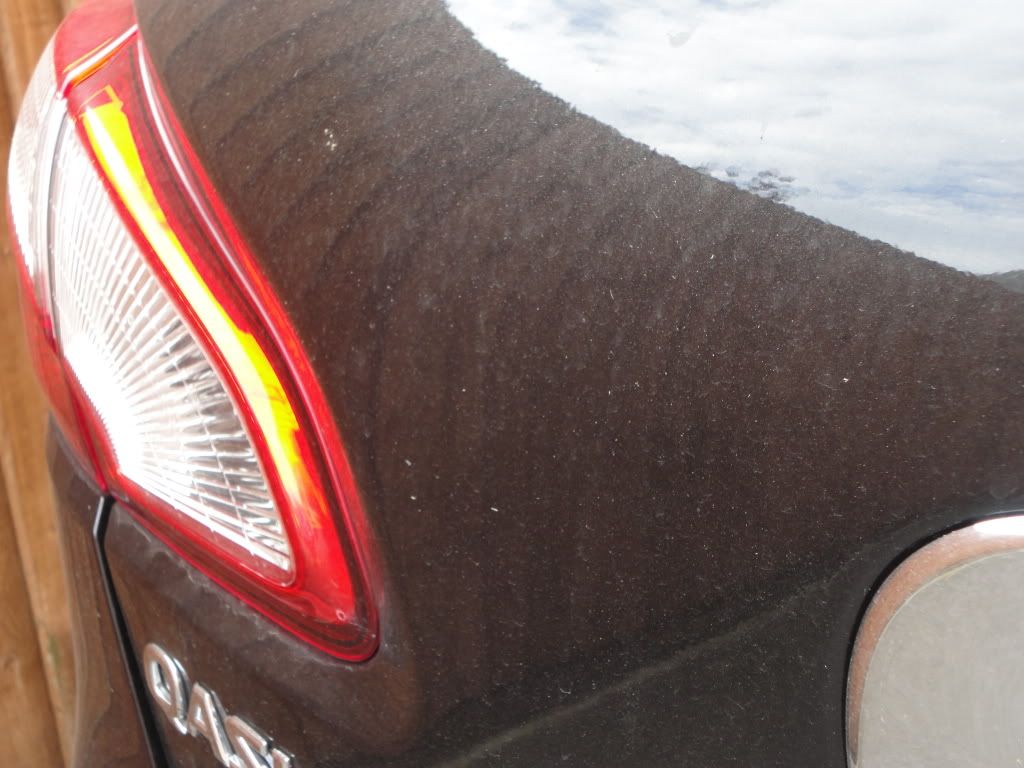 After
Before
After
Not a fence,its my shiny car pretending to be a mirror!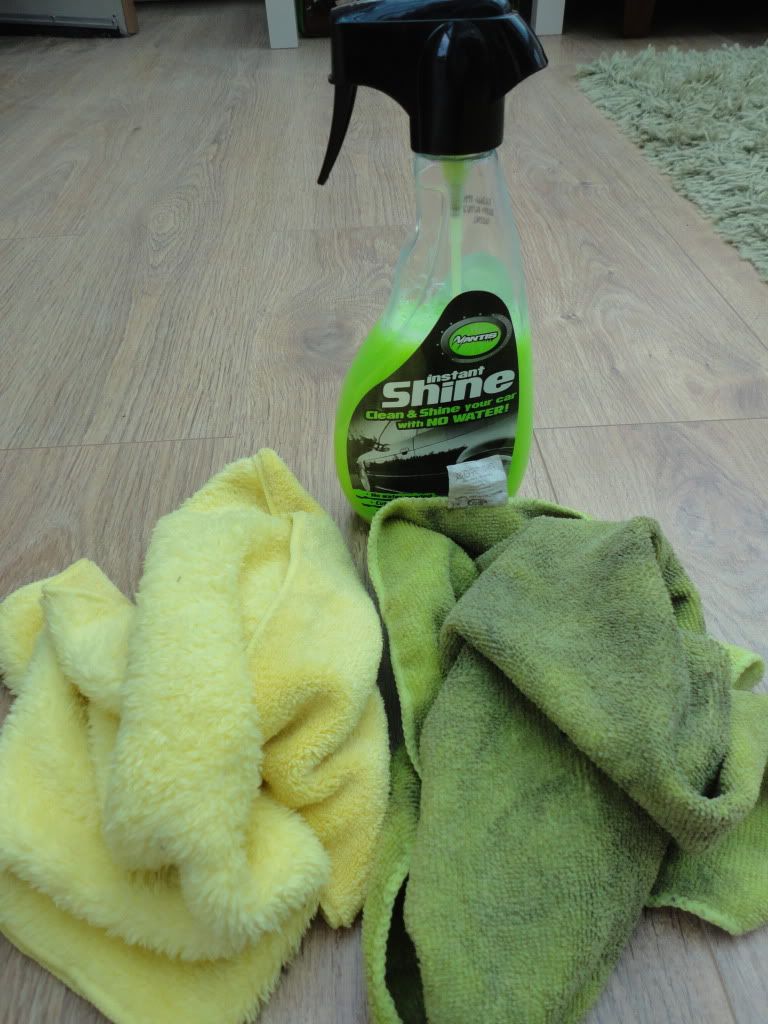 For those of you that want to know the technical stuff read on :
Instant Shine
For a professional 'wet-look' high gloss finish for your car or motorcycle - Mantis® Instant Shine is the answer. This revolutionary waterless cleaner will cut through dirt and grime to give you an ultimate shine in minutes. It gently lifts impurities from the bodywork, and then wipes off to reveal a professional, showroom quality gleam. Powerful enough to break down dust and dirt from your alloys, it will also leave your wheels shining like new.

This unique waterless formula contains silicone enhancer to prevent scratching and a gloss boosting agent to increase water repellency. As used by the British Swift Sport Rally Team, this product will change the way you clean your vehicle and give you an unbelievable sheen.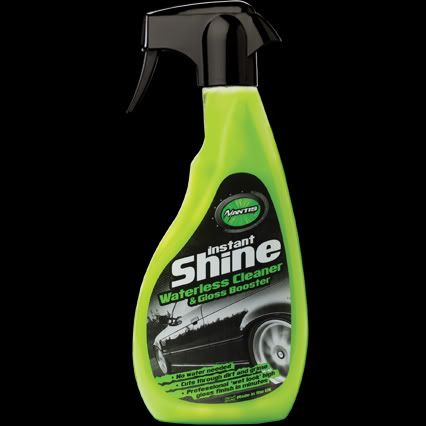 For more information and reviews of the Mantis products please go to their Facebook page.