It's not every day that you get invited to sleep at a Zoo but we were lucky enough to be invited to a BedBUGS sleepover at London Zoo. Yesterday afternoon myself and Hanna travelled down to London with the lovely Wendy and her daughter Kizzy from Inside The Wendy House. To be honest I wasn't quite sure what to expect, sleeping in a roomful of strangers and bugs I didn't know which I was more scared of!
We arrived at the Zoo just before 7pm to find a crowd already gathered outside the entrance clutching sleeping bags and pillows. We were greeted by the BUGS keepers and given a quick talk and then on to BUGS, the Zoo's

biodiversity and Conservation exhibit, home to locusts, ants and spiders, among others. This was where we were going to be sleeping, just feet away from hundreds (thousands even?) of locusts. Thankfully they were behind glass, unlike the ants, which were just marching along a rope going about their daily business, right there out in the open!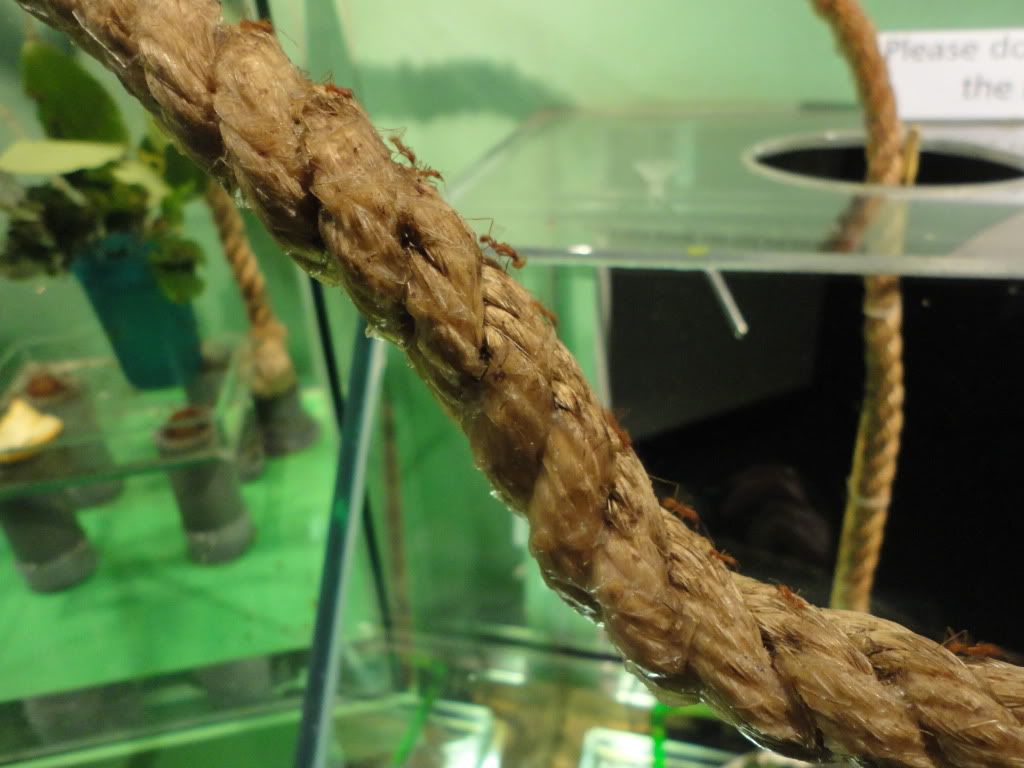 Then there was the cockroach that one of our fellow young guests had found wandering around outside & put inside a capsule and left just feet away from where we were due to be sleeping!
After the kids all had a chance to play with some Hexbugs (sponsors of BedBUGS) and played a game there was time for a snack before going on the torchlight tour of the Zoo. We spent an hour being led around by the keepers disturbing some of the sleeping animals, some of which didn't look too pleased (Lions) and others (Aardvarks) jumped up at the barriers like excited puppies sniffing at their unexpected guests.
It was then time to get ready for bed and climb inside our sleeping bags and listen to a story. By this time we were all pretty tired so it didn't take too long (with the assistance of Trevor on my slimpod) to drift off to sleep, despite lying on a hard floor and being surrounded by bugs. It wasn't the best night's sleep I've experienced though as firstly I somehow managed to put my Thinking Slimmer track on repeat and it wasn't until I'd drifted in and out of sleep a few times that I realised. Then there was the noisy air conditioning and the bright light above the door that was shining right into my eyes forcing me to wear a rather attractive eye mask. In the middle of the night I was also semi awoken by a noise that I thought was Wendy snoring but turned out to be the Lions roaring - obviously getting their own back for being disturbed earlier!
At 6.30 am it was time to get up, pack up and get dressed. After a quick breakfast we were given another tour of the zoo, this time we headed for the Rainforest where came into very close contact with monkeys and a particularly friendly anteater sniffing out the forgotten about food in pockets and bags.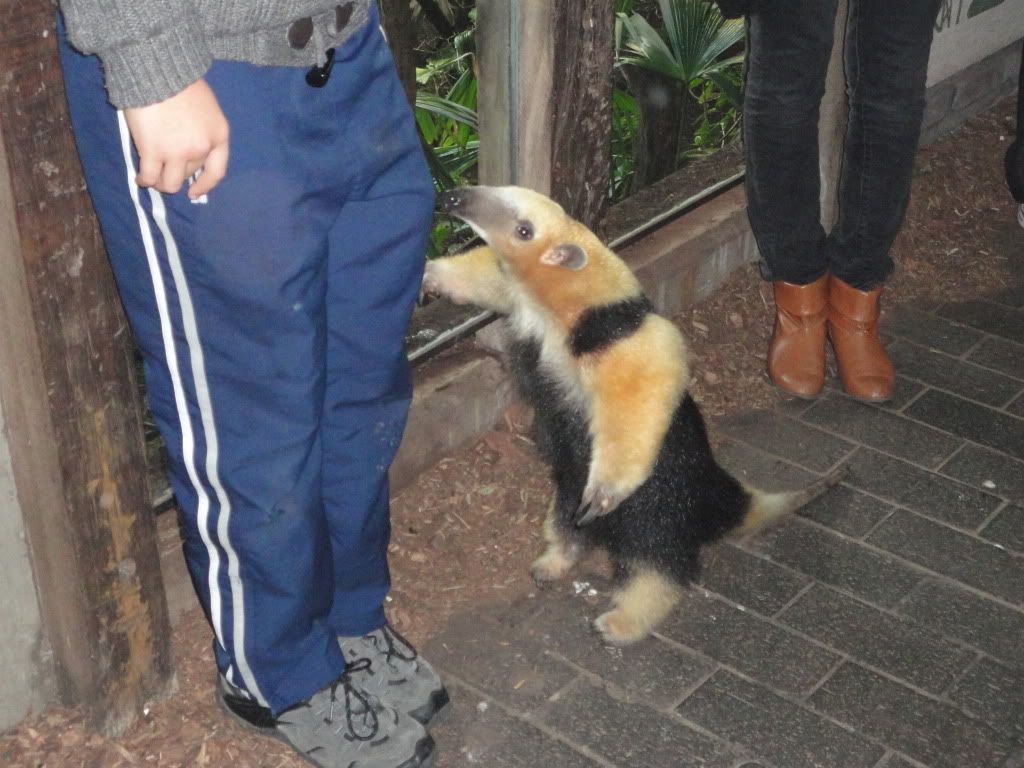 We saw a few more exhibits until it was time to leave before the zoo opened to the public.
It was a real experience and our girls thoroughly enjoyed themselves and it's so lovely to see them together as they get on so well and are like two peas in a pod - twins separated at birth?