Since I started blogging earlier in the year I have been lucky enough to be invited to some great events. Unfortunately, due to many of them being in London, I've not always been able to attend, especially if it's on a school day.
However when Jumbo Games were in touch to ask if we wanted to join them for an afternoon of family activities in the School holidays I thought it would be a perfect chance to spend some quality time with Sam and Hanna, as Jack was going to go to Nanny's for a few days.
The event was held at the Alexandra Palace in North London, a place I've never visited before and would be worth another visit just for the magnificent views over London. The Ice Skating rink was the setting for the first of the activities, accompanied by Ice Hockey player for the Coventry Blaze, Canadian born Russell Cowley, along with local ice hockey coaches.
After some coaxing Sam and Hanna took to the ice and soon got the hang of skating around the rink, Sam even donned the gear and had a go at hitting a few pucks. Russell and the coaches were really helpful with all the children (and adults) there. Considering Sam didn't actually want to do any skating he is now asking if he can go again.
Eek - first time on the ice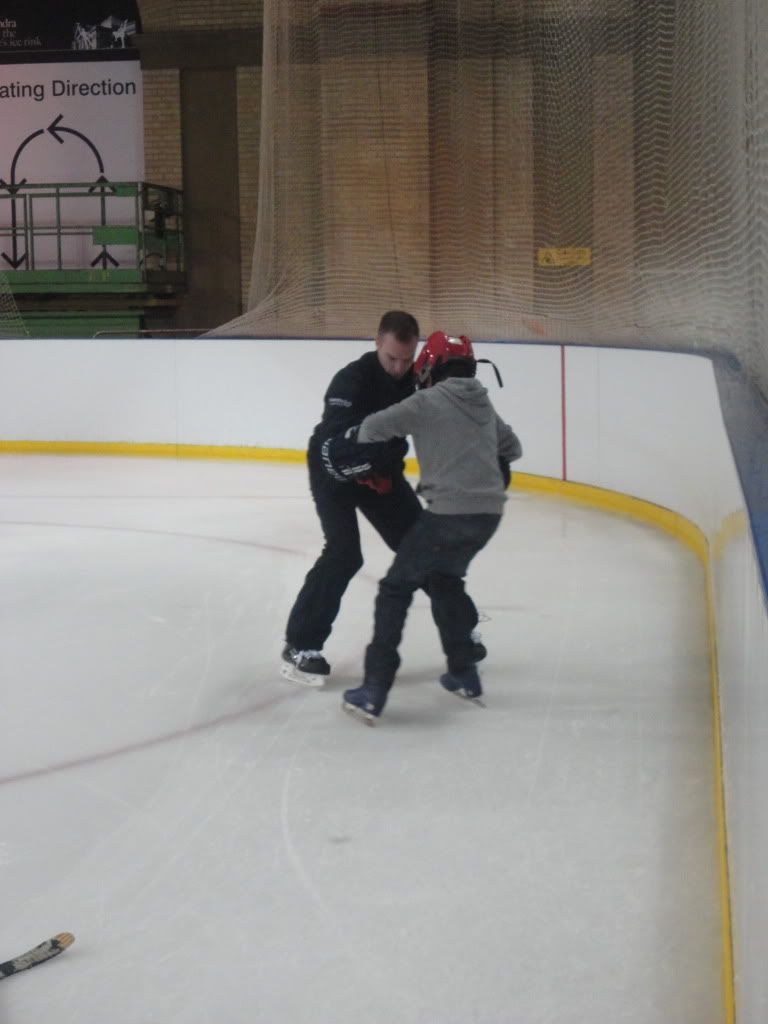 Helping hand from Russell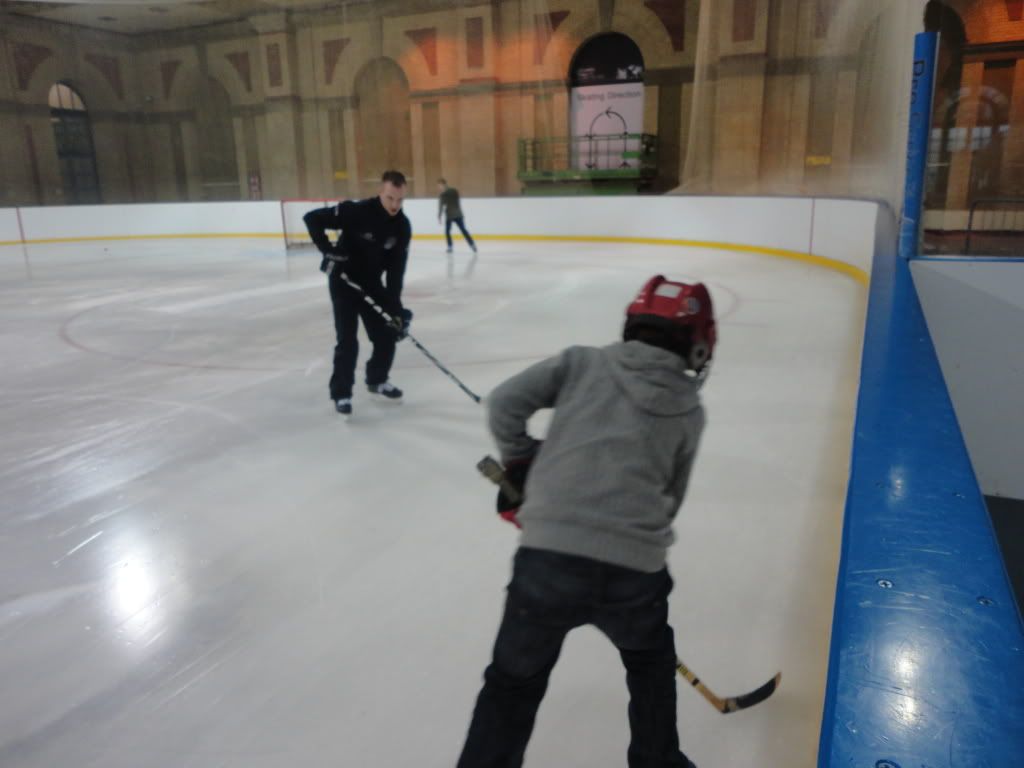 Playing with the pro's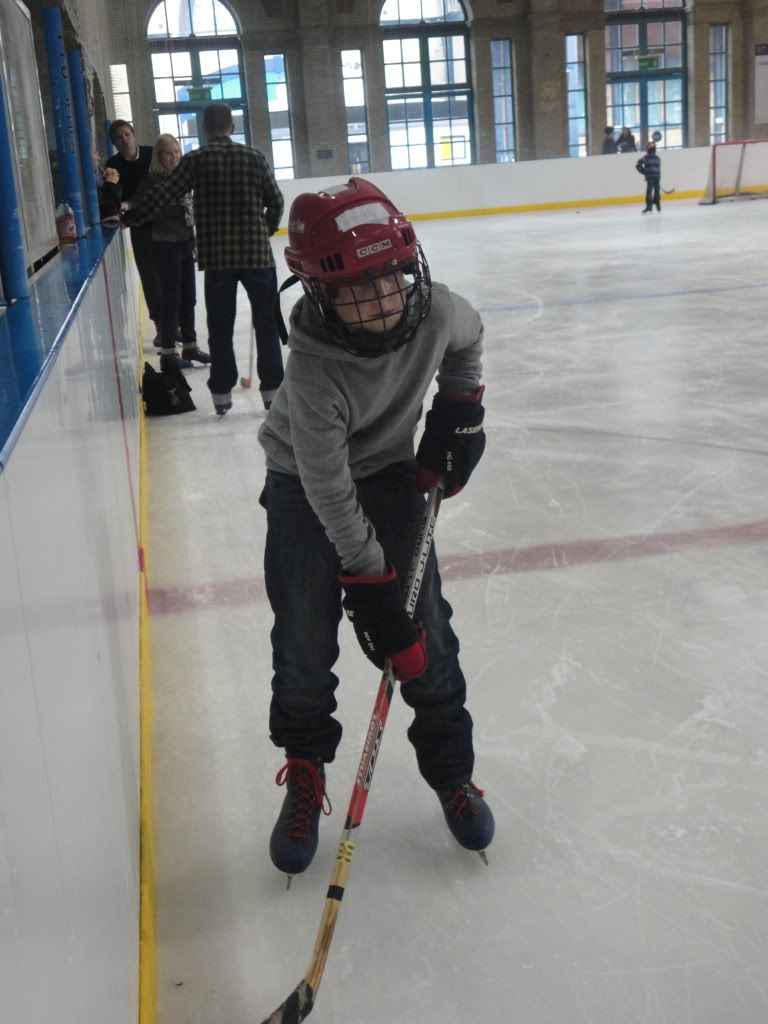 Looking the part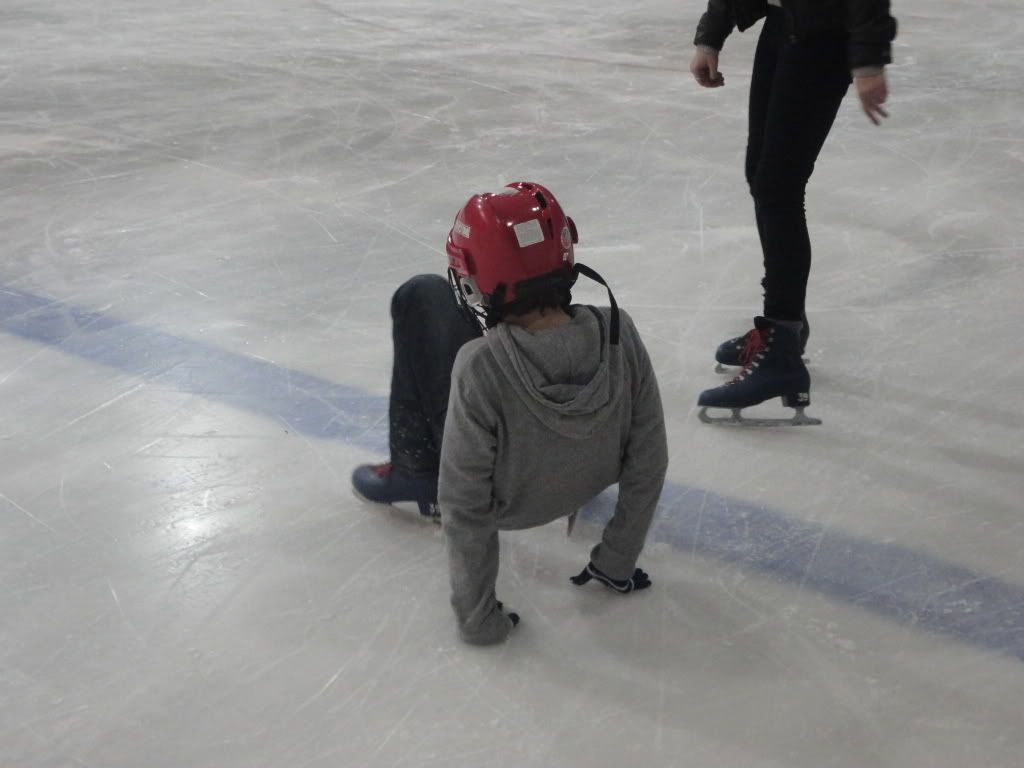 oops!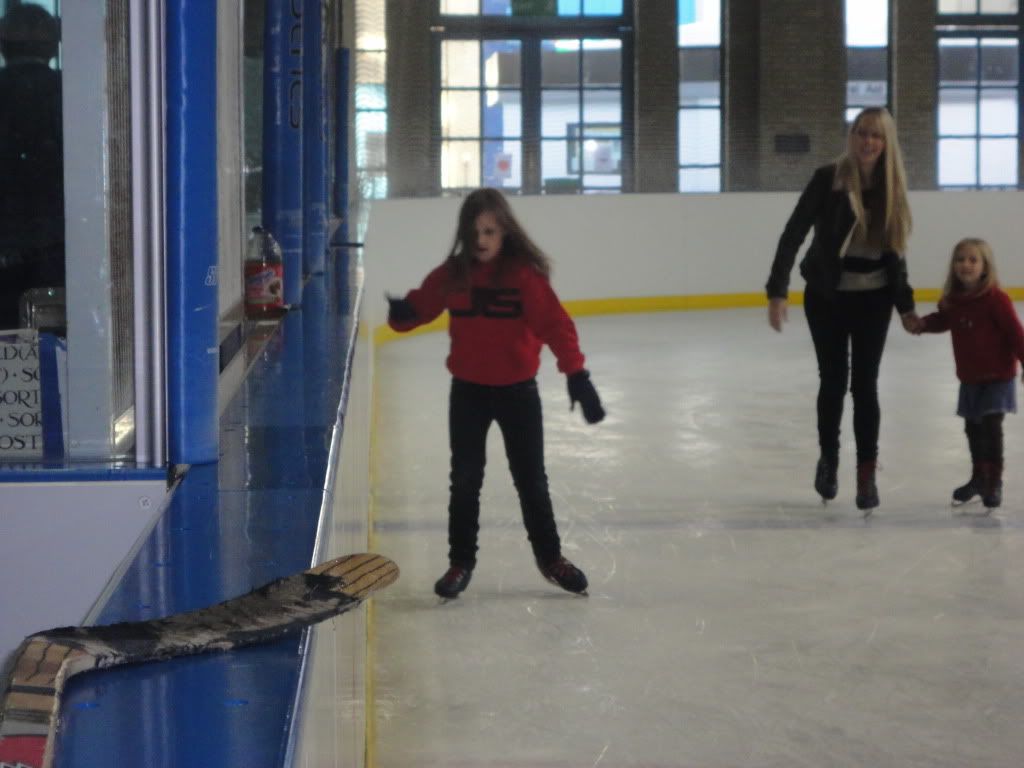 and she's off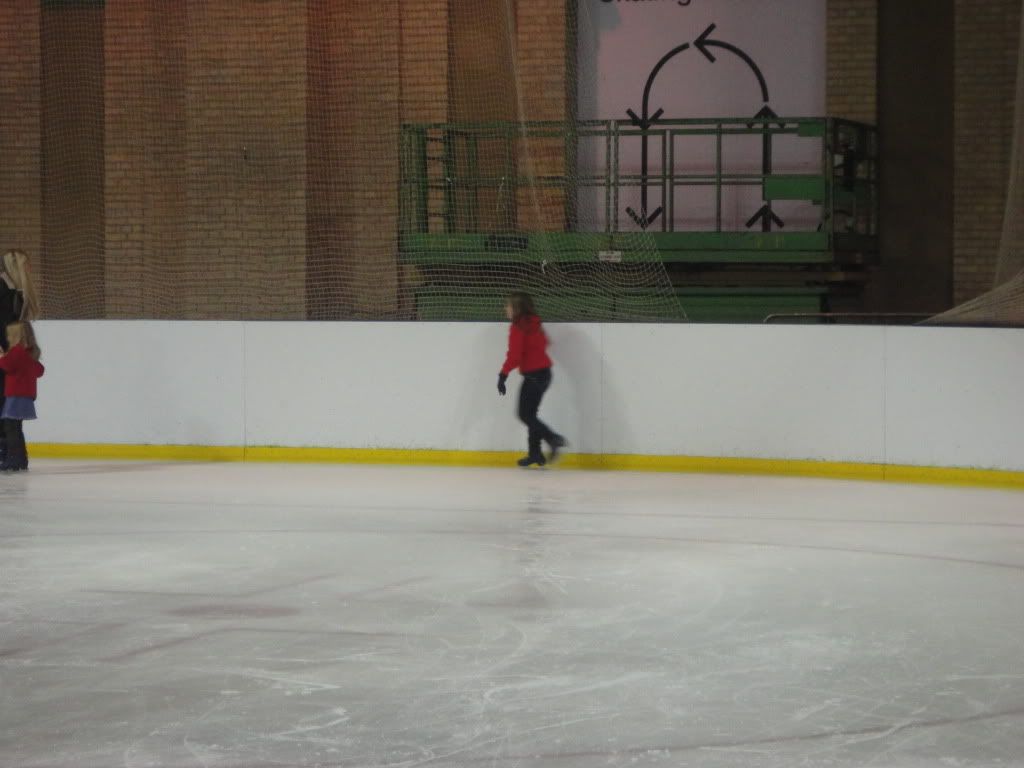 a natural
After the skating everyone warmed up again over lunch, and we were given the opportunity to try out the new Jumbo games interactive iPad apps - iPawn. There are currently 4 games - Air Hockey, Snakes & Ladders, Game of Goose and Fishing. Each game comes with the playing pieces that are required to play the game and then the app is downloaded from iTunes to play on the iPad.
interactive snakes & ladders
the snakes really move
There was then a mini air hockey tournament where there was an iPad for the winner - unfortunately we didn't win.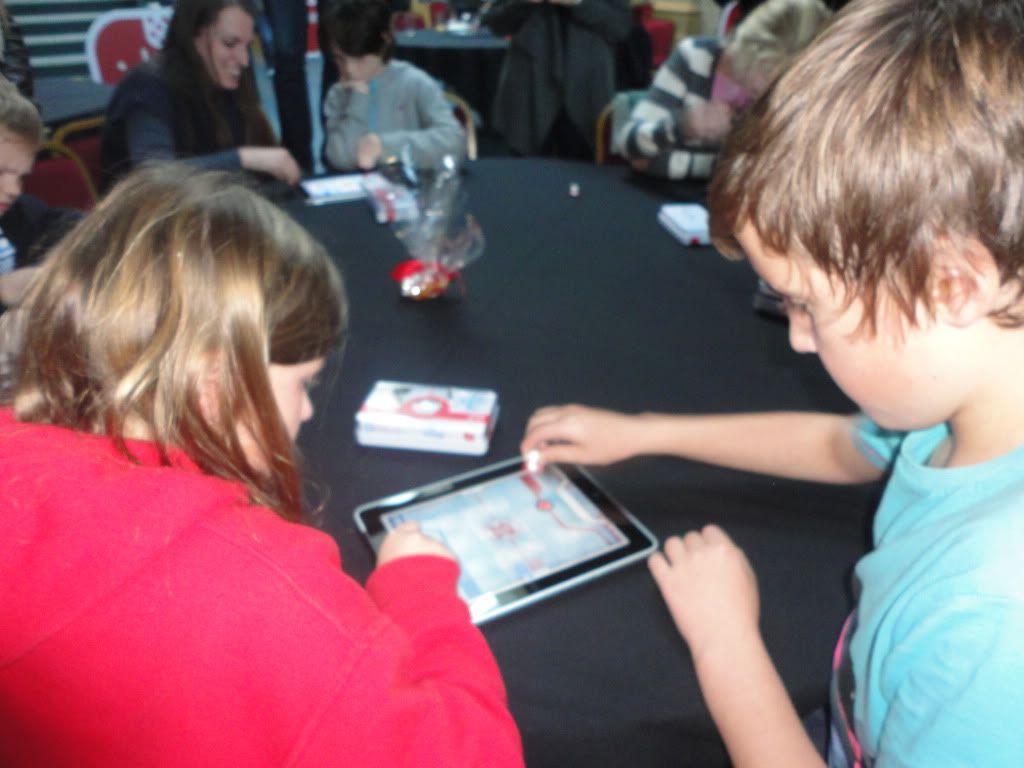 the tournament begins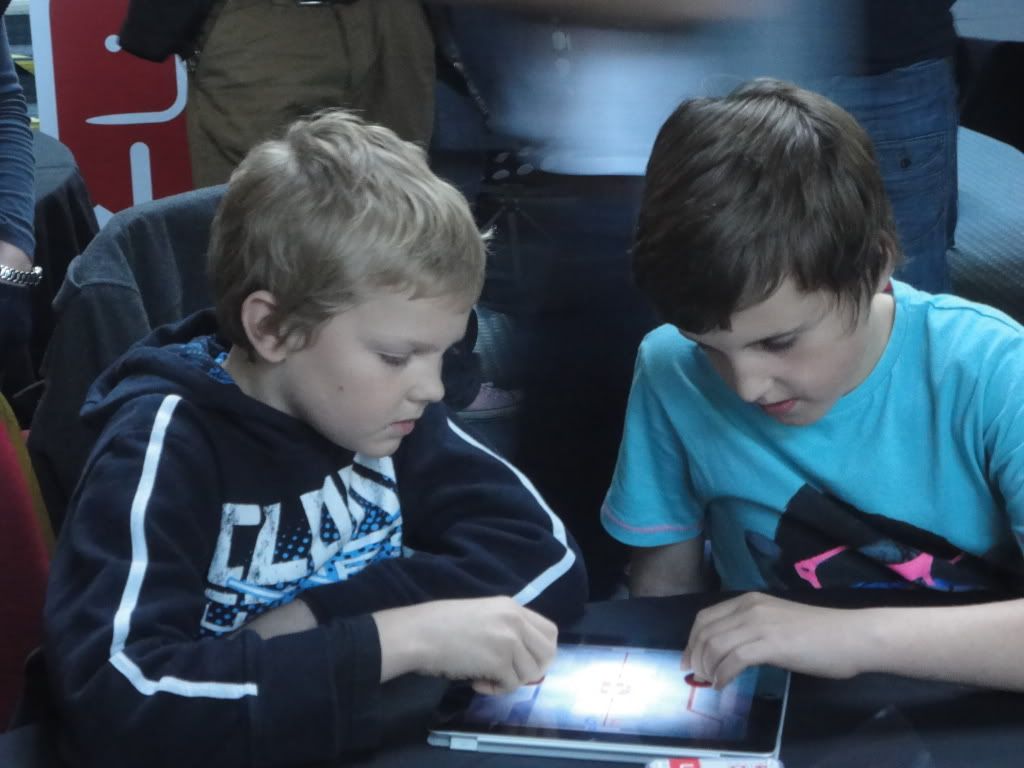 tough competition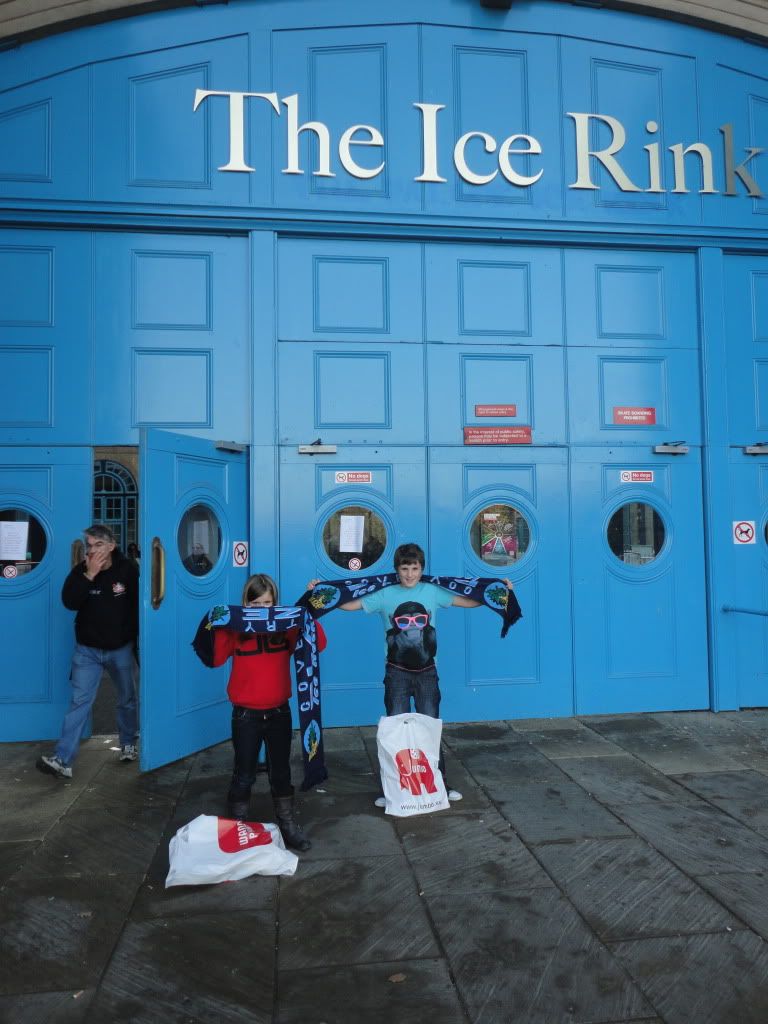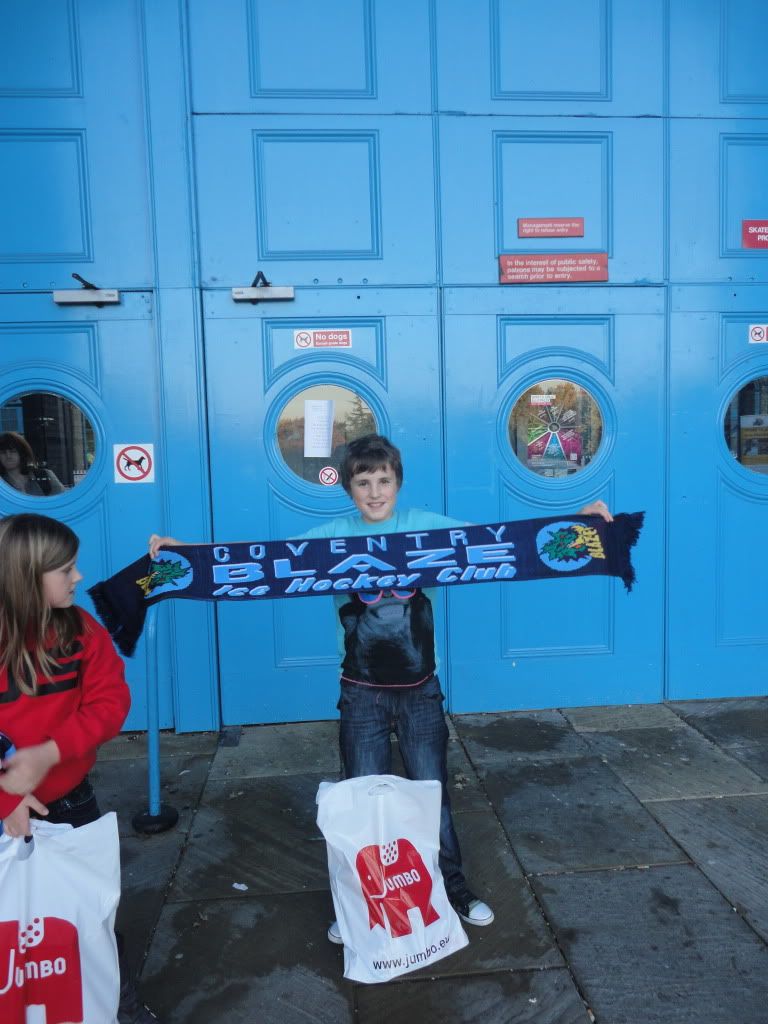 The games are great fun and introduces a whole new way to play board games in this hi-tec world.
The games are due to be released in November and Jumbo will be introducing more games in the future.
Jumbo make some great games suitable for all ages and I have reviewed a couple of them previously here and here.
We were invited to this event and the children were presented with goody bags - we were asked for nothing in return, however I wanted to share our brilliant day.