You may have heard of Clovelly and you may have heard of their Donkeys but did you know that for as little as £8 you can adopt one of the Donkeys for a year and help towards their care. For this once a year small payment you will receive vouchers for free Donkey rides, a birthday card, Christmas card, Newsletter, photos and notelets.
Clovelly Donkey stables are not hi-tec, they do not have glossy brochures or expensive PR Company's but they do provide excellent care for their Donkey's. Sue and Bart care personally for all the Donkeys, day in and day out and taking care of them takes priority. You will always receive a personal service, if your child writes a letter to their Donkey they will receive a personal letter (from the Donkey of course) in reply.
Hanna has been adopting Charlie for a few years now, a Christmas present every year from her Grandma. Just after she started the adoption she was very excited to go and see Charlie but it was February and I knew that the Donkeys only gave rides in the Summer and I didn't know if we would be able to make it down in the Summer. After explaining the situation to Sue she invited us along to the Stables to meet Charlie and the other Donkeys and accompany them and some of the local children on a ride. We had an amazing time and Hanna loved every minute of it.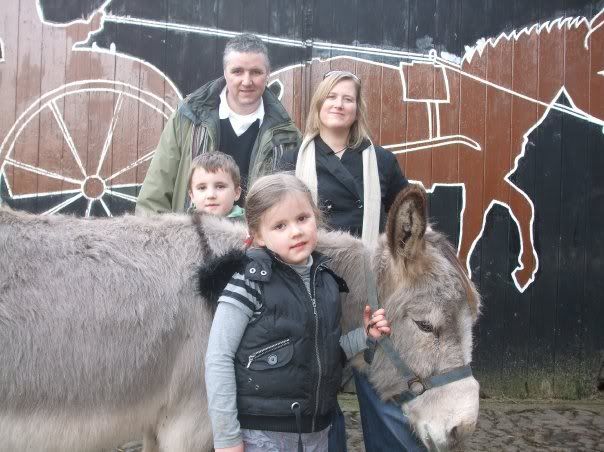 February 2008 with Charlie
The following year we did the same, Hanna was in her element grooming Charlie.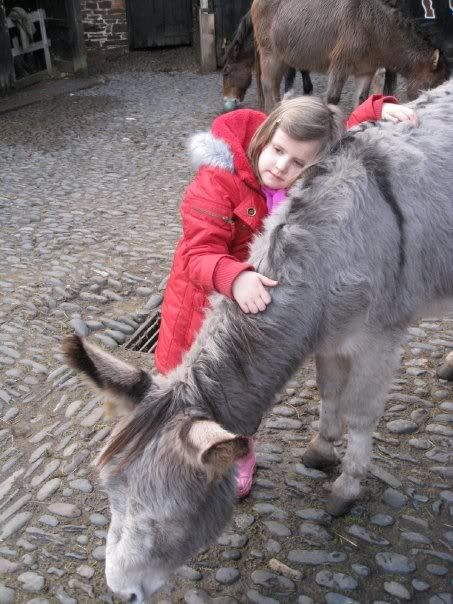 January 2009
Since having Jack we haven't made it down to Clovelly but are planning to later this month, it will be interesting to see what Jack makes of the Donkeys.
If you're looking for a unique Christmas Gift for a child this year please think about giving a Clovelly Donkey adoption, your payment goes towards the upkeep and welfare of the Donkeys and Sue and Bart do an amazing job caring for them.
You can now follow the adventures of the Donkeys on their very own Blog.
This is not a sponsored post, I did not receive anything in return for writing this, I just wanted to spread the word about the great work that Sue and Bart do caring for the Clovelly Donkeys.