Sand and water tables have been a big hit in our house (or should I say garden), we have one that Jack received for his birthday, then we had the Waterwheel Play Table and now we have the super duper Step 2 adjustable sand & water table from Toys R Us.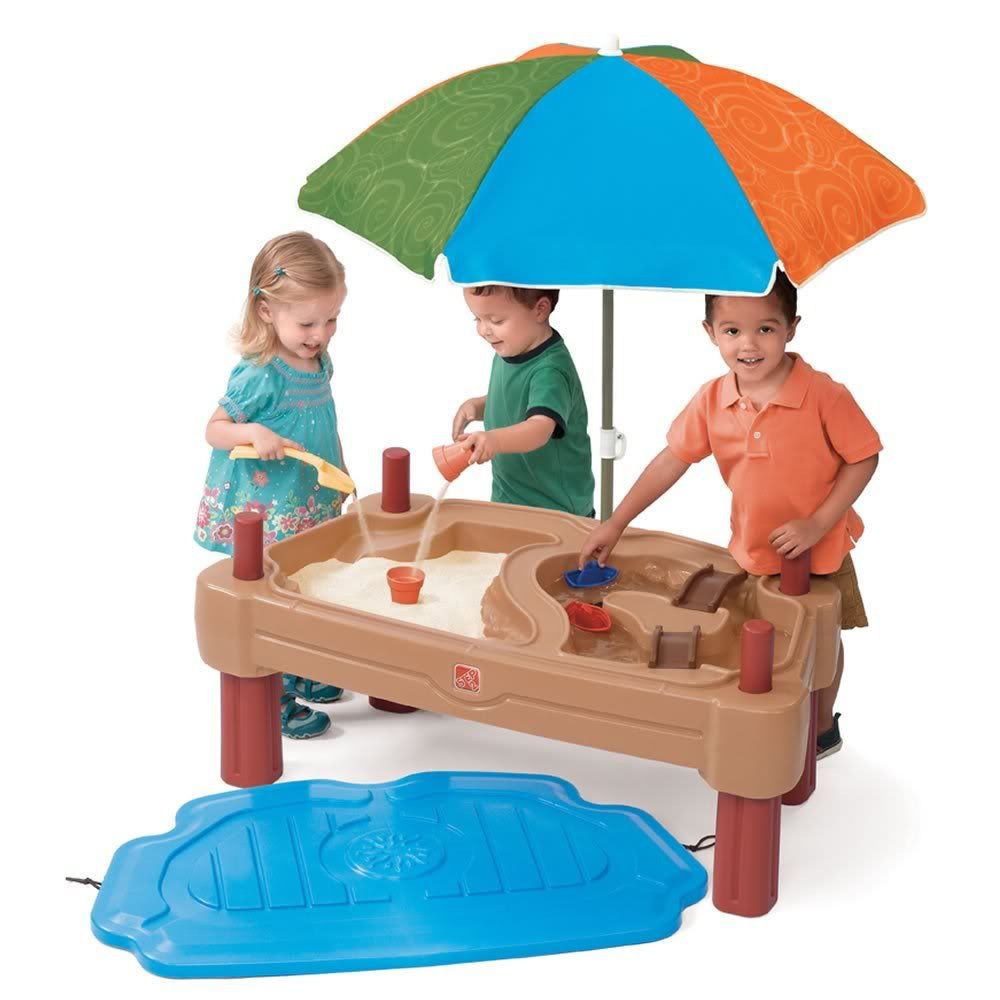 When I opened the box I thought how easy it looked to put together, 4 legs & a table, simple. Except the legs kept slipping and I couldn't see a way to adjust the height......then I took the lid off the table and found the instructions along with a load of parts! The instructions didn't make putting the legs on look too easy - arrows pointing to holes making me think that something went in the holes got me confused so I ditched the instructions which made attaching the legs a lot more straightforward.
The legs can be used at 2 different heights making the table perfect for growing with your child. It comes with a very sturdy lid that secures at the side with elastic straps to cover the table over so that the contents don't get dirty, something that the Waterwheel Play Table was very much missing. It also has 2 plugholes to let the water out, something else that the Waterwheel table lacked. There is also a little parasol just in case you don't have any shade in your garden for the little ones to play. I've put the parasol away until next summer as I don't think we'll be needing that for a few months now!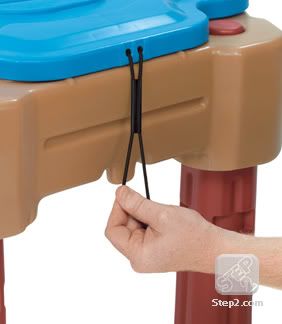 As the weather has turned cold recently I have decided that, until next Spring at least, the table will be a 'sandless and waterless table' and instead will be known as 'The Car Table'. It's prefect for cars with the moulded roadways and bridges. Jack was really excited when he came home and saw his cars & favourite Postman Pat helicopter parked up waiting to be played with. It makes a great Safari Park with it's rocks and canyons, perfect for dinosaurs and Iggle Piggle.
It just goes to show that sand and water tables are not just for gardens in the summer, they can be used all year round indoors too.
And when the kids have gone to bed, the cars have been tidied and the lid replaced.......it makes a great coffee table too.....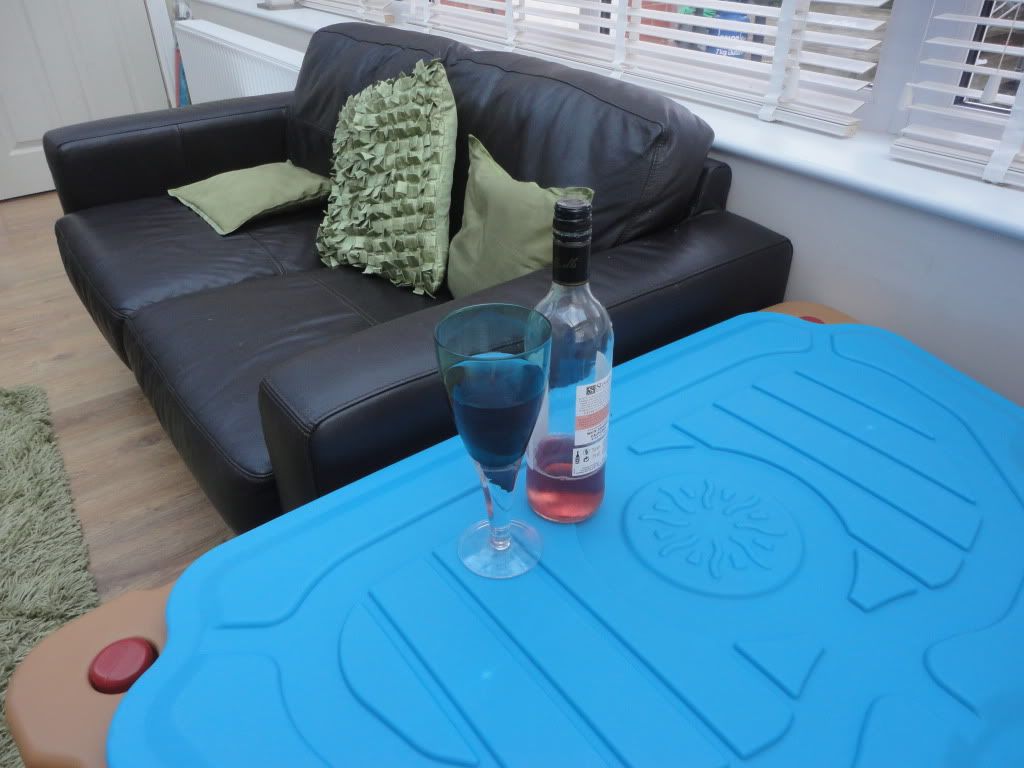 The Step 2 Adjustable Sand & Water Table is available for between £49.99 & £69.99
Age suitability: 2+ years
Why not check out some of the other Toyologists Reviews and competitions on the new Toys R Us Toy Box Facebook application and find out more about all the Toyologists.