It's not very often that we find a game suitable for all the children and adults in this household but Pass the Bomb Junior has fitted that bill.
It's a simple game consisting of playing cards and a bomb - that is all. The bomb is a timer which will 'explode' sometime between 10 and 60 seconds - and nobody knows when.
The idea of the game is very simple - the player who's turn it is to go first takes a card from the stack and turns it over to reveal a scene. The player suggests something that would fit in with the scene, for example 'Cooking' you may suggest 'saucepan' or 'rolling pin', this player then passes the bomb onto the next player who needs to come up with a different suggestion......and on it goes until the bomb 'explodes'. The player left holding the bomb when it explodes 'wins' the card. At the end of the game the winner is the one holding the least number of cards.
We played the game in various combinations : children and adults, just children and just adults with all combinations having fun and enjoying it.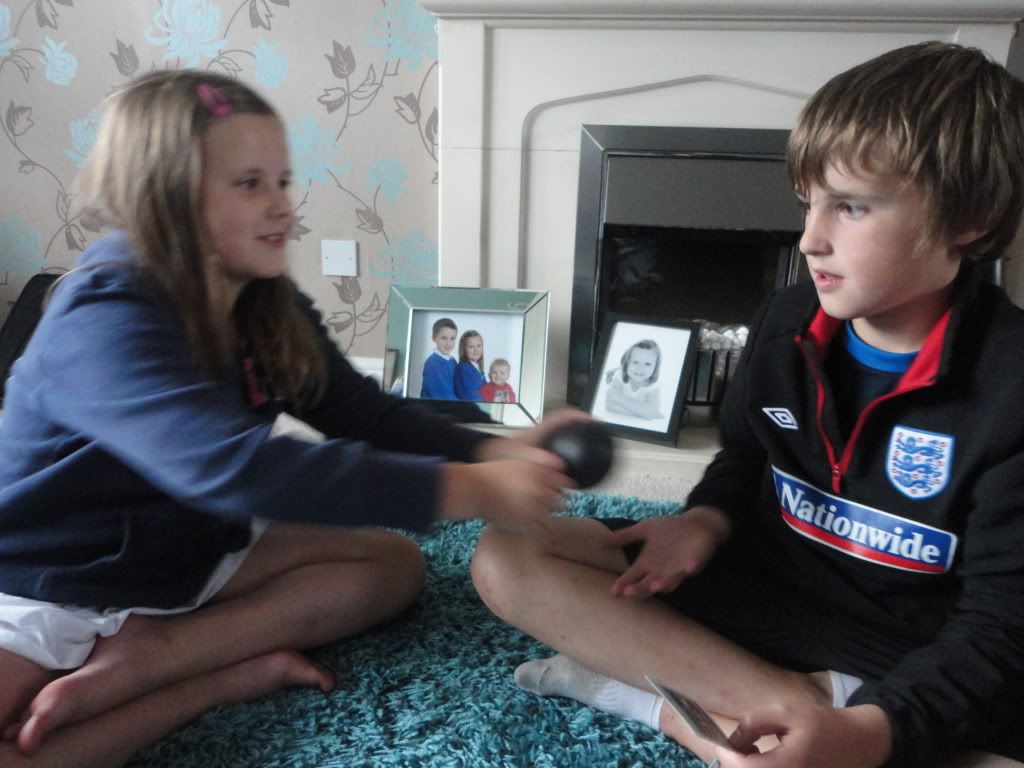 Although the box states suitability from 5 years and up I think it could be suited to children of a younger age, depending on the child. It could be made simpler for a younger child by allowing them to look at the card and choose items that they see on the card. Two year old Jack enjoyed joining in, although big sister had to allow a small amount of leniency.
Pass the Bomb Junior
is available online Toys R Us and retails at £15.99. Requires 2 x AAA batteries (not included).
Age suitability: 5yrs +
Why not check out some of the other Toyologists Reviews and competitions on the new Toys R Us Toy Box Facebook application and find out more about all the Toyologists.