Would you believe that on 16th September 2011 Postman Pat will reach the grand old age of 30, and he doesn't look a day older than he did back then.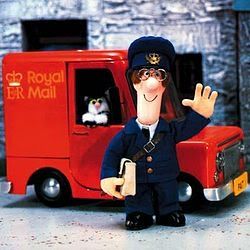 Pat as he was 30yrs ago
Pat no longer works for the Royal Mail and has recently been promoted to Head of the Special Delivery Service where he can be found delivering anything from a large block of ice to a Bouncy Castle or rescuing a runaway cow.
As it's his birthday this week a special DVD has been released to commemorate the occasion - Happy Birthday Pat is over 3 hours of fun surrounding preparations for Pat's surprise party.
The DVD includes 8 special episodes :
Postman Pat's Great Big Party
Postman Pat Takes the Bus
Postman Pat & The Toy Soldiers
Postman Pat & The Greendale Rocket
Postman Pat & The Barometer
Postman Pat Clowns Around
Postman Pat's Pirate Treasure
I haven't had chance to watch this DVD yet but 2.5 year old Jack loves it which is not surprising as one of his favourite toys is Postman Pat's rescue helicopter.
I was lucky enough to be invited to celebrate Postman Pat's birthday with him .........unfortunately the 16th September is also a special day in this house as it's also my daughter's 9th birthday and she gave me strict instructions that I was not (under any circumstances) to go to Postman Pat's birthday party and miss hers!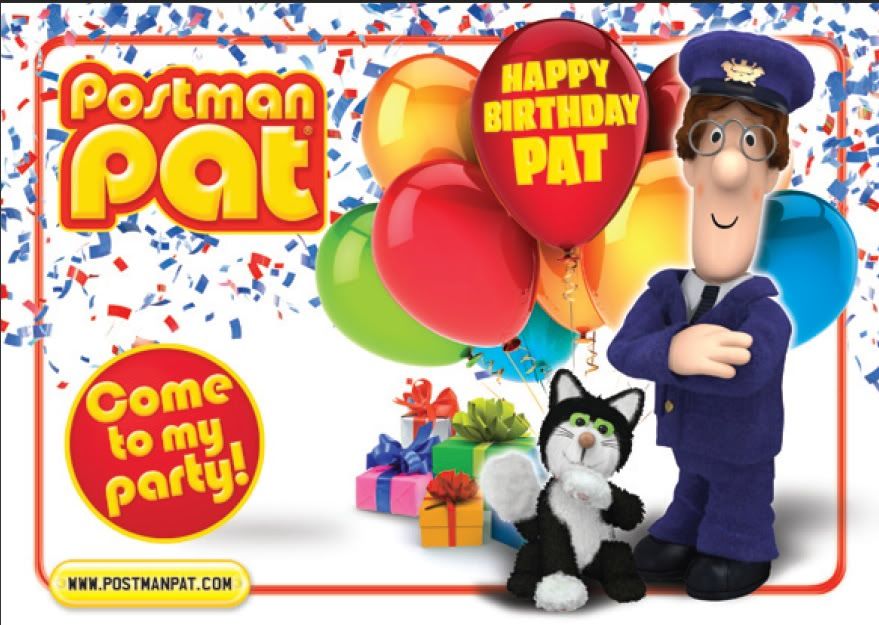 On the morning of 16th September the BBC will be showing back to back Postman Pat episodes on CBeebies and Pat himself will also be hosting the Birthday Slot to celebrate with viewers sharing his birthday.
I was provided with a copy of the DVD for the purpose of this review.