Almost as soon as Hanna clapped eyes on the Sparkle jewellery set from Galt she had it open and proceeded to make a whole ream of necklaces and bracelets from the brightly coloured beads and stickers included.
5 heart and 5 flower picture beads*
20 heart, 20 star and 120 round beads
Silky cord, elastic and guide
* It is worth mentioning that although the contents state that the beads are 'picture beads' they do not have pictures already on them, you will need to stick one of the holographic stickers on.
Within the plastic insert in the box there is a channel where the beads can be laid out to create a design before threading them onto the cord/elastic. The instructions are clear and give advice on how long to cut the cord for bracelets and bracelets.
Hanna has so far made 3 bracelets and a necklace and there is still enough cord and and beads remaining for another necklace or a couple of bracelets, and still plenty of stickers.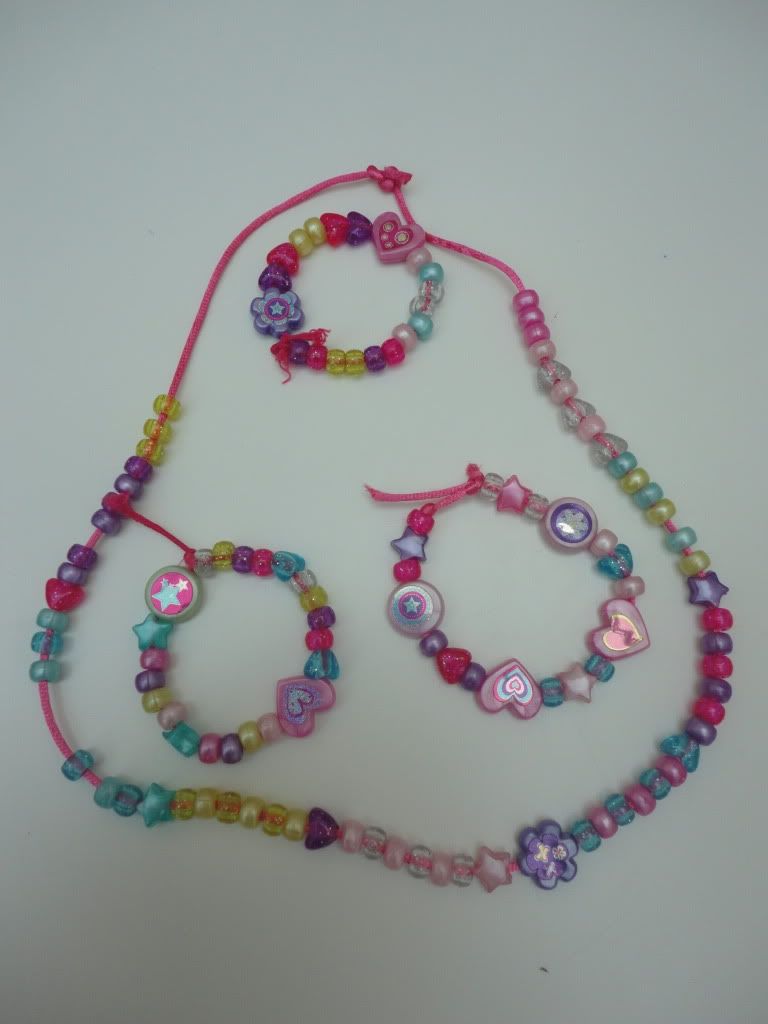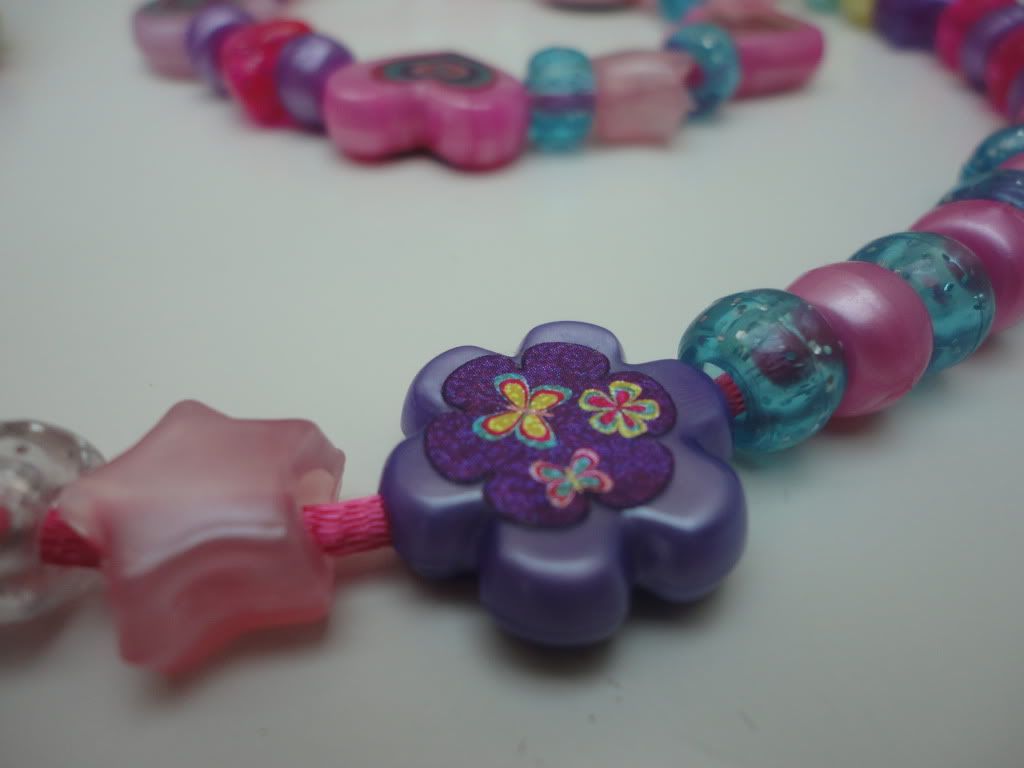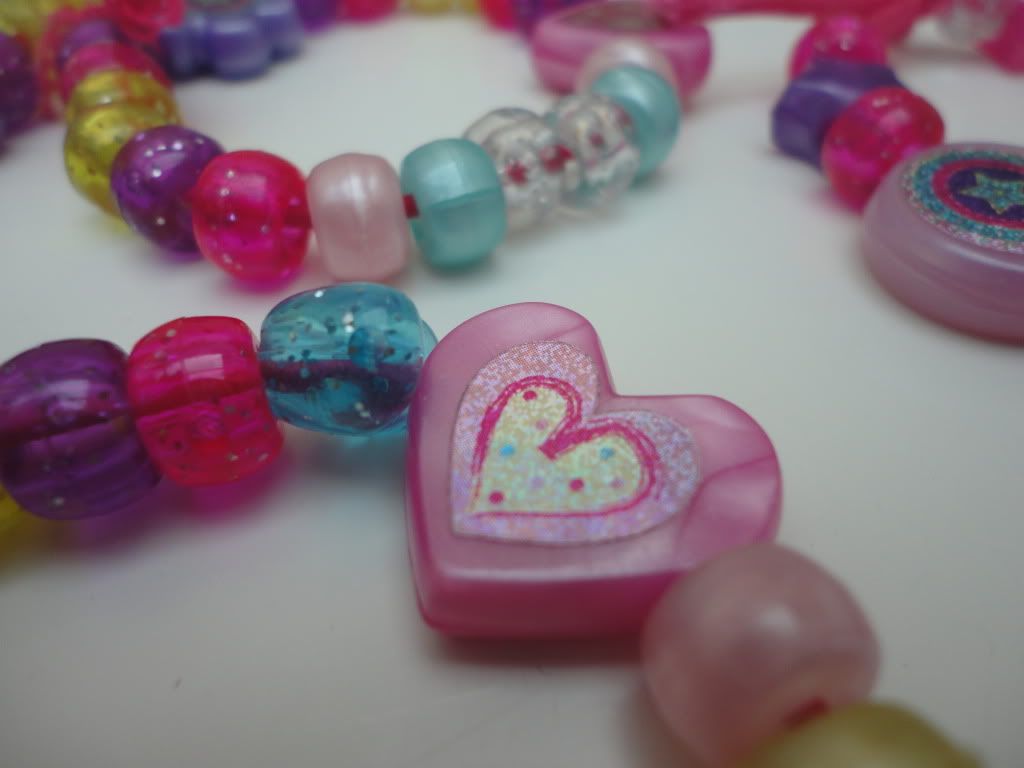 The Galt Sparkle jewellery
is available instore at Toys R Us and retails at £5.99 which is a great price for a little girls stocking filler or present for a friend this Christmas.
Age suitability: 5yrs +
Why not check out some of the other Toyologists Reviews and competitions on the new Toys R Us Toy Box Facebook application and find out more about all the Toyologists.