Anyone (with an email address and access to the Internet) can have a Club Penguin Online account for free but a paid memberships allows access to more games, activities and special features. We are currently trying out a 6 month membership but you can also pay monthly or buy a 12 month membership.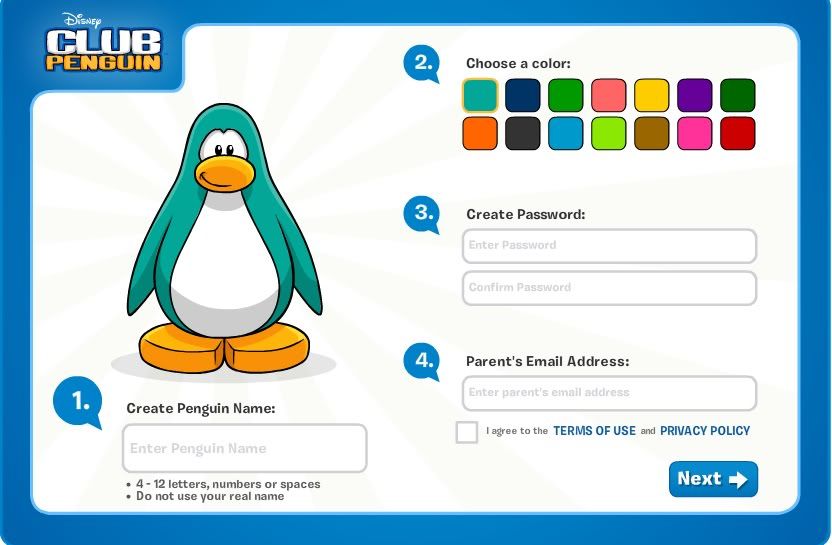 Choose your Penguin name and colour
Club Penguin is a virtual world for kids where they can interact safely with their friends. Aimed at 6-14 year olds there are 2 modes of chat, one of them Ultimate safe Chat limits users to what they can say from a predefined list. The other mode Standard Safe Chat allows users to type their own messages which are filtered to only allow certain words and phrases, and block telephone numbers. Moderators are also on hand to monitor chat and offer help. Email verification is required from a parent to activate the account, although I'm pretty sure many kids can easily set up their own email addresses and verify their own accounts without their parents being aware.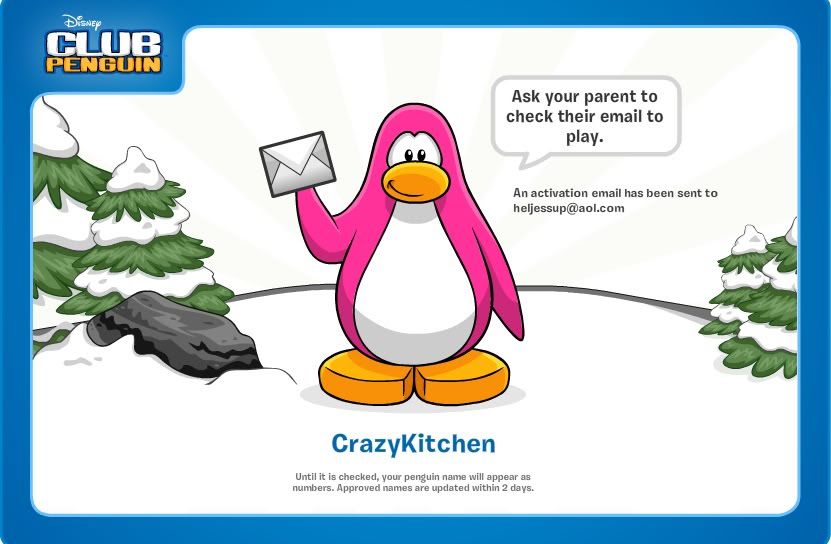 Email verification is required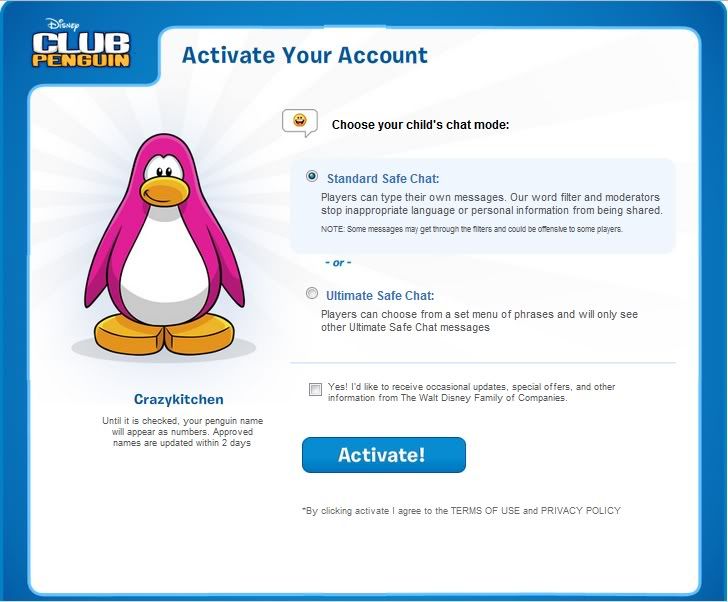 Choose the chat mode
Once you have set up your account you can earn coins by playing games and buy accessories and clothing for your penguin and also Puffles, a fluffy penguin pet. According to my 8 year old daughter you can only buy accessories if you are a paid member and are limited to 'buying' only 2 Puffles.
Your penguin lives in an igloo and with the earned coins you can also buy furniture for your igloo home.
There are loads of games to play, which should keep the kids amused during the wet summer holidays......if Mum lets them have a look in!
Club Penguin is great fun and a membership would make a great gift for a child.
Memberships are available for £19.95 for 6 months or £37.95 for 12 months, or you can pay monthly for £3.95.
Age suitability: 6 - 14 years
Why not check out some of the other Toyologists Reviews and competitions on the new Toys R Us Toy Box Facebook application and find out more about all the Toyologists.