Some of the knives in my kitchen drawer are probably more than 15 years old but after a recent plea on Twitter the lovely people at JML sent me a stylish new set of knives to try out. The set consisted of an 8" chefs knife, a 6" fillet knife and 3.5" paring knife, but they are not just any old knives, they are the cutting edge of blade technology! These knives are Cryotex knives which have been heated and cut at extreme high temperatures and then instantly cooled with extreme low temperatures. This makes each blade stronger, harder, tougher and sharper than any other.
The knives are in a stylish black with an ergonomic easy grip handle and each has a plastic cover that slips over it to not only protect the blades when they're in the drawer but also to protect your fingers - they are extremely sharp!
I tried them out first of all on boiled eggs and the blade glided through the egg as though it was slicing through soft butter. Soft tomatoes were no match either, the cuts were precise with no tearing or squashing, and as for potatoes I couldn't believe the sharp edges on those sliced spuds, they were so sharp I very nearly cut myself on them ( I didn't really but you get the picture). Butternut squash was no match for the chefs knife either, again gliding through it with ease, whereas it is usually a struggle to slice with my existing knives.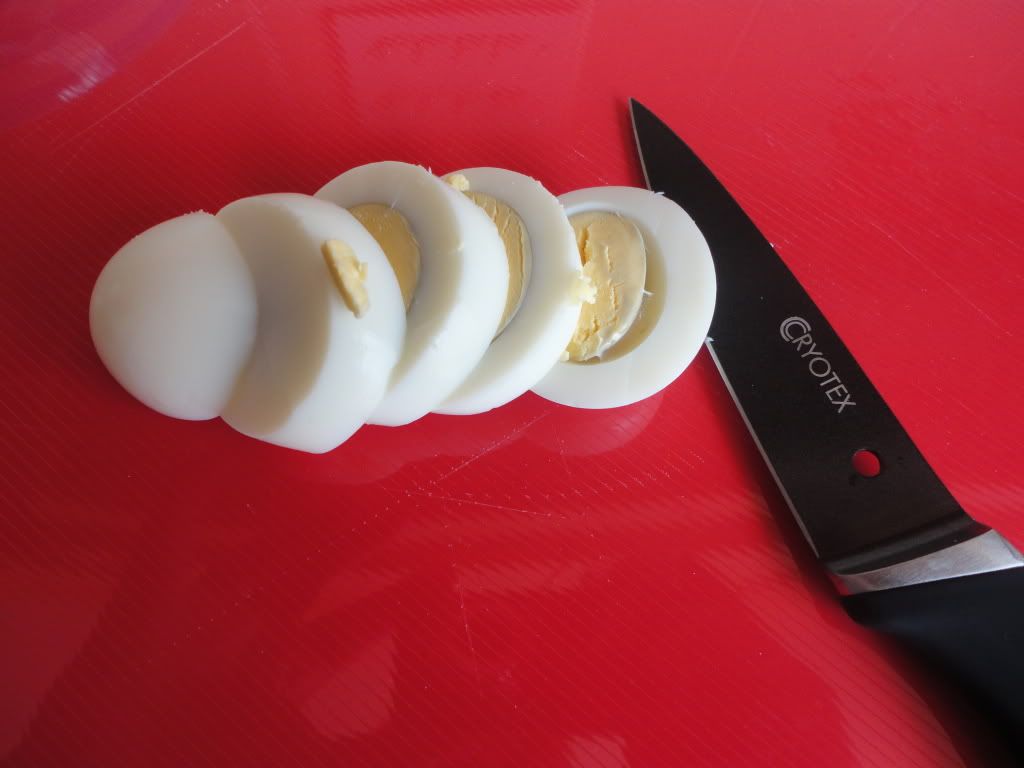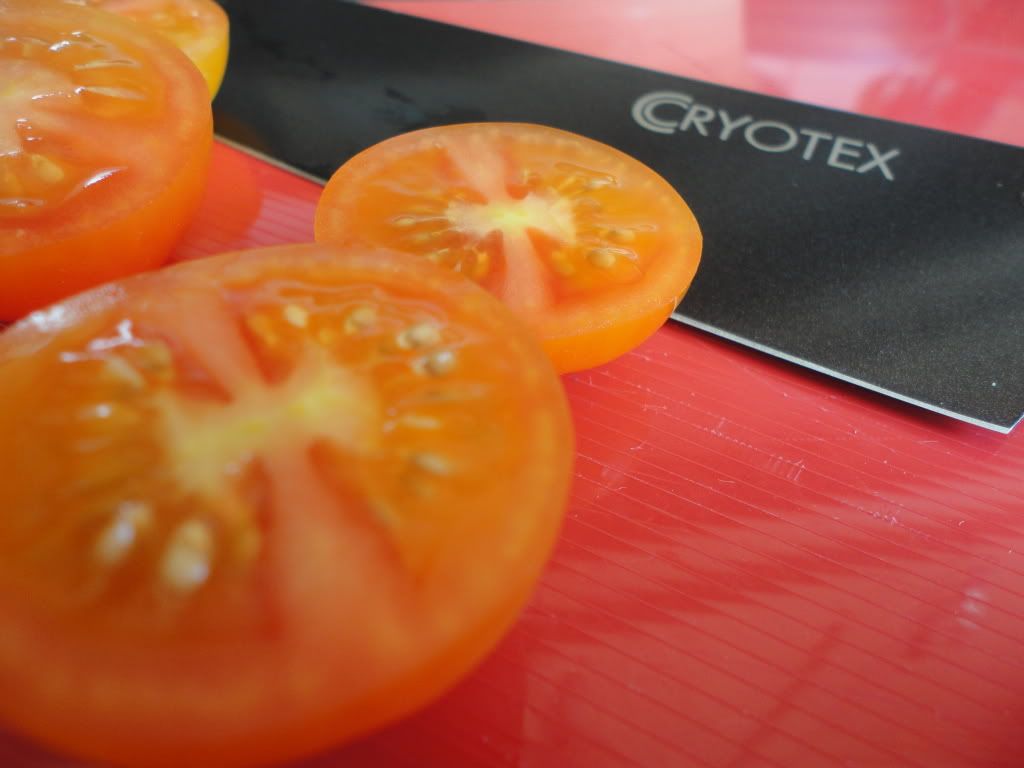 I would highly recommend the Cryotex knives which at £39.99 for a set of 3 high quality knives, along with a free chopping board is an excellent deal.