Listography - Guilty Pleasures
I haven't joined in with Kate's Listography for a while but liked the sound of the 'Guilty Pleasures' list for this week so here's my list.
1. Peanut Butter
I love the stuff....straight out of the jar, in a sandwich or on crumpets, either way I love it. Nice soft Warburtons seeded batch with lashings of peanut butter and jam in and a hot steaming cup of tea (a must or it all gets stuck to the roof of your mouth) is the best way though, although Reeses Nutrageous has to be a close second. I came across these first of all when living in the US but have since ocassionally found them in the UK, or on Ebay and have one once in a blue moon for a really special treat. They are made up of a peanut butter centre surrounded by peanuts and caramel and coated in milk chocolate – divine!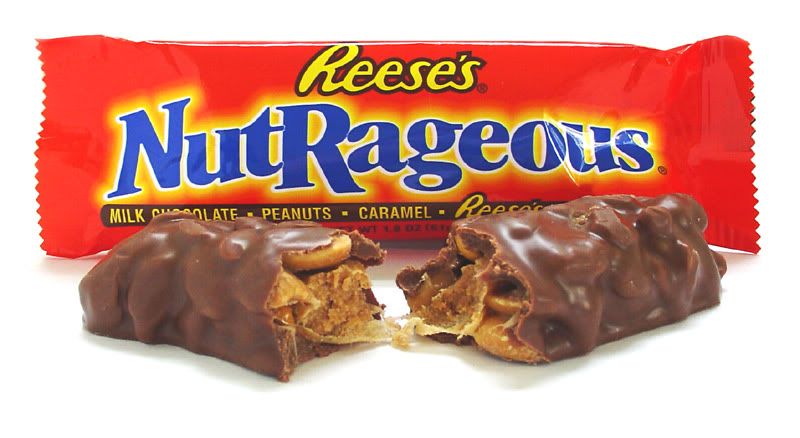 2. Aussie Soaps
I try not to miss Home and Away and Neighbours each day but currently have a backlog on the Sky+ planner so I think an Aussie Soap day is in order very soon. I don't know what it is about them but it's an easy watch. I love the way that many of the actors cross over into both soaps at some time or another.....and I've even spotted Romeo and Annie from Home and Away in the kids show H2O.
3. Tuesday Nights
My husband goes out on a Tuesday night so once the kids are packed off to bed I get control of the remote and watch what I want on tv and then the best bit of the evening is going up to bed in the knowledge that I will only have to make one side of it in the morning as on a Tuesday my husband sleeps on the 'Tuesday Bed' (the sofa), brought about when I was expecting Jack and was kept awake by the beer induced snoring so I very politely requested that he sleep elsewhere on a Tuesday and he has obliged ever since.
4. Bernard Matthews Wafer Thin Turkey Ham
bit of an odd one here but there is something I quite like about this sandwich filling, be it the lack of ham (I always assumed that ham would contain a certain amount of pork product in but not this ham, not a sausage – no pun intended!) or the garlicky 'garlic sausage' like taste. A sandwich is best with 2 or 3 slices in but I have promised my eldest son that one day soon we will push the boat out and share a whole pack in our sandwich!
5. The Internet
I'm addicted to the Internet and wonder how I survived without it. At Christmas I do most of my shopping on it, I do my weekly grocery shop on it and if I am going anywhere I use it to find out how to get there. I
earn a living on it
, do the lottery and chat to friends on it. How did I fill my life before the Internet?
So now it's your turn to tell us your top 5 guilty pleasures and add them to Kate's linky