On Tuesday myself and 8 year old Hanna ventured off to London for the launch of the new VTech Innotab, their new electronic touch screen learning tablet aimed at children from 4 to 9 years of age.
VTech has created Electronic Learning Products for over 30 years and is a world leader of age-appropriate learning toys so we were excited to see what the new Innotab had to offer.
After a quick bite to eat we were shown through to the red leather seated screening room to watch a short presentation on the Innotab before we were allowed to get our hands on them.
Tala was clearly not interested
Hanna quickly set about playing a penguin game and whilst the rest of us were chatting and figuring out how to work the features of the Innotab and its games she managed to complete the game - clearly the game is aimed at kids and not us simple adults!
First things first energy food in the form of Chocolate Brownies!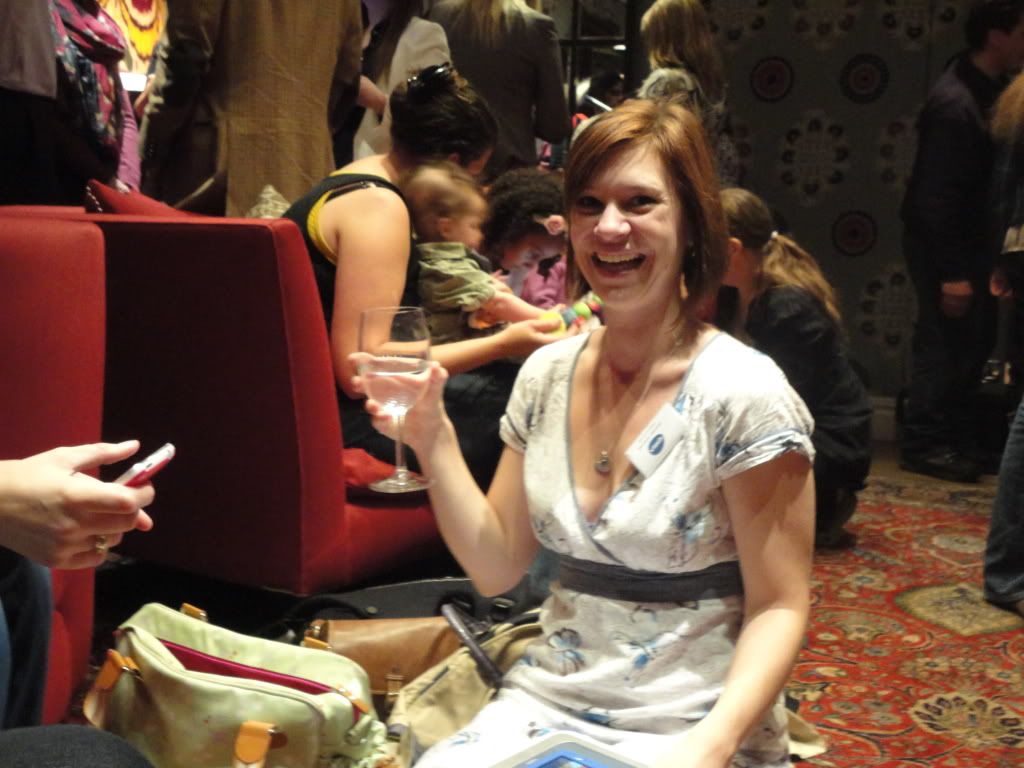 Is that wine in your hand Kerry!
We had a long day (5 hours total on the train) but really appreciated the opportunity to try out the Innotab and finally meet some lovely bloggers, as well as spending a girls day out with my lovely daughter.
The Innotab is due to be released next month and will be available for £79.99 and a pink version will be exclusive to Argos.
It requires 4 x AA batteries but in-car / AC adapters will also be available to buy separately.
Apps can be purchased online from £2.99 each (with 3 free included with the purchase of the Innotab) and cartridge games for £24.99.
A backpack carry case will also be available in pink or blue for £12.99