It's been a while since I've joined in with The Gallery for one reason or another but this week I was determined to join in whatever the theme so when I saw it announced on Sunday night I was rather pleased that it was Water.
When Jack was 5 months old I started taking him swimming, to Waterbabies classes. He loved it and on holiday when he was 7 months old he shuffled himself into the pool for the first time.
Shortly after his first birthday I stopped going as our instructor was leaving to have a baby and I never found the odd classes taken by other instructors to be as good. I said to myself that I would continue to take Jack swimming myself but I never really did. Last year on holiday it took him a few days to get used to the water but once he did he loved it.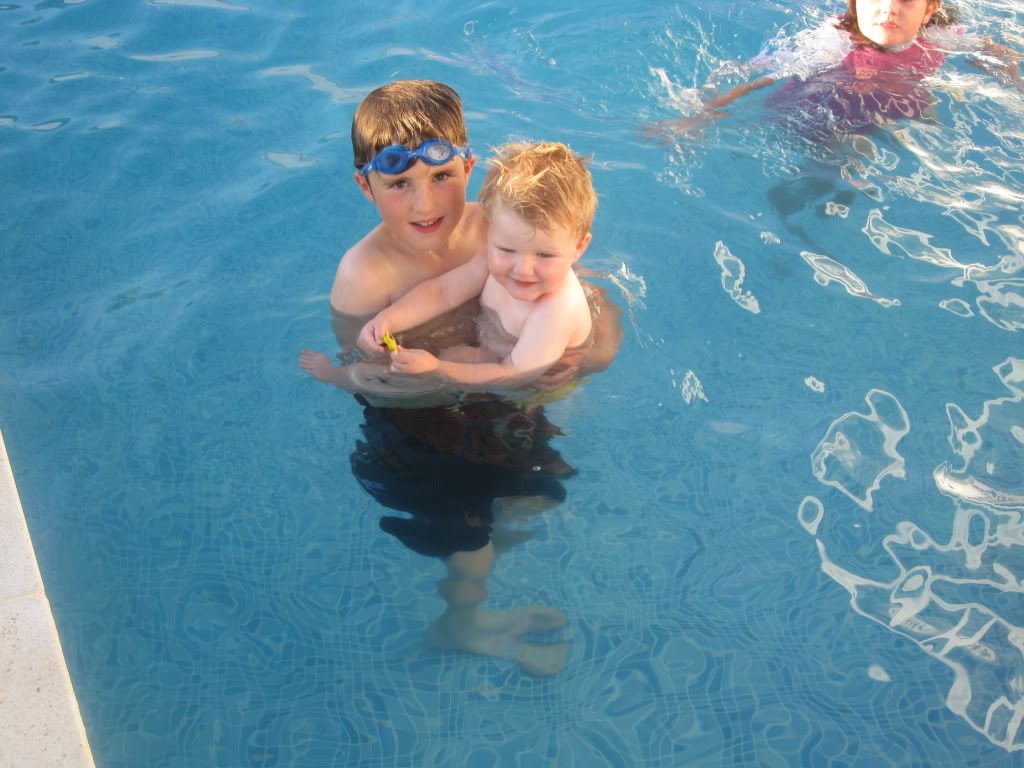 August 2010 with big brother
This year was worse, he spent the first few days clinging around Daddy's neck in the big pool, screaming whenever he was placed into the water on his own (he could easily stand up in it). One day I let him scream and distracted him and he started giggling & that was that....he was running around in the pool after that and even when I guided him around the pool 'swimming' and let go and he dipped underwater for a second he came up giggling. It has spurred me on to take him swimming again so he doesn't scream the place down when he starts lessons when he's 3 !