We were sent 2 Power Rangers Samurai toys to review by Toys R Us - a Switch Morphin Ranger and Disc Cycle with figure. I'm not sure who was meant to be testing these as they are in the 4+ age group and Sam is 10 and Jack only 2. Sam isn't, and has never really been, into traditional 'Boys Toys' so it's a first for us to have Power Rangers Toys in this house.
The first thing that struck me is the size of the packaging versus the size of the actual toy inside, particularly the Disc Cycle, which took up less than a third of the box when the inner plastic was removed.
Jack enjoyed playing with the figures for a few minutes but he was too young to figure out what they were supposed to do.......and I feel that I was a little too old.....and the instructions didn't really help me either. I think maybe I was expecting more amazing things from these well sought after toys but alas, for us, they were just plastic figures, and unlike Postman Pat or Fireman Sam, they were not figures that Jack recognised and therefore not very exciting to him!
The Switch Morphin Ranger comes with a detachable sword and 2 other little plastic bits that clipped onto his belt which I'm sure Power Rangers fans would know what they are. There is a button on his back which, when pressed, flips his head around.
I couldn't really make out from the instructions what the Disc Cycle was supposed to do, or what we were supposed to do with it, other than push it around with the figure sat on. The wheels rotate and and according to the instructions you can attach a Megazord (sold serparately) to this Disc Cycle and another one alongside it, of course you would need to buy another Disc Cycle too.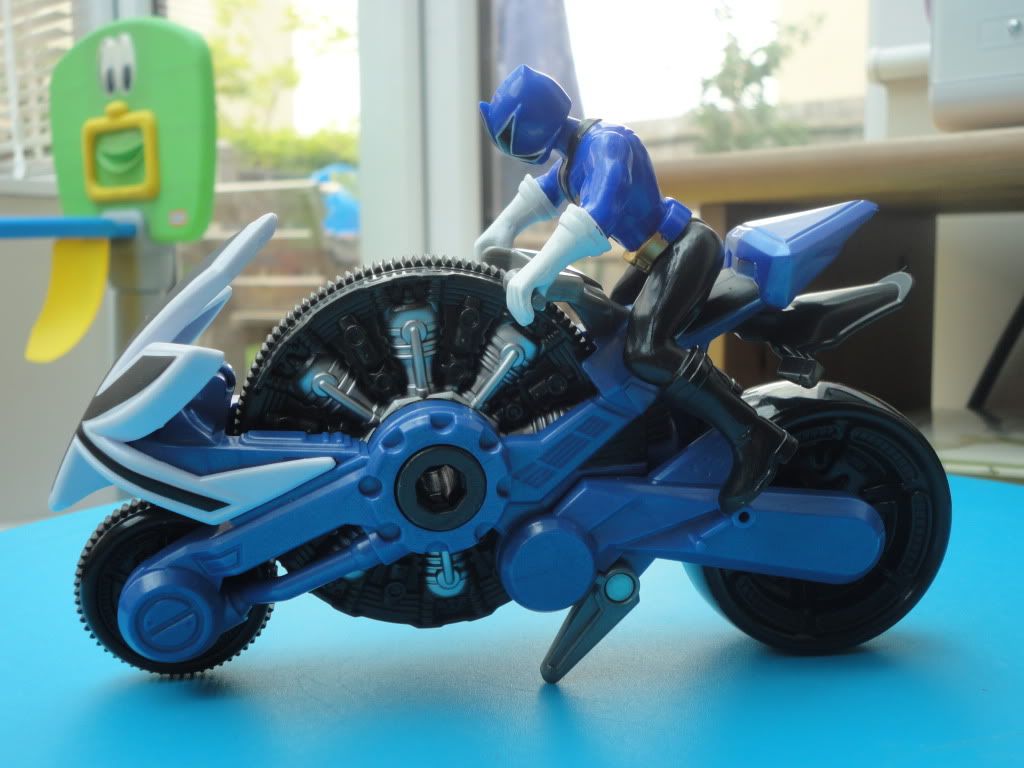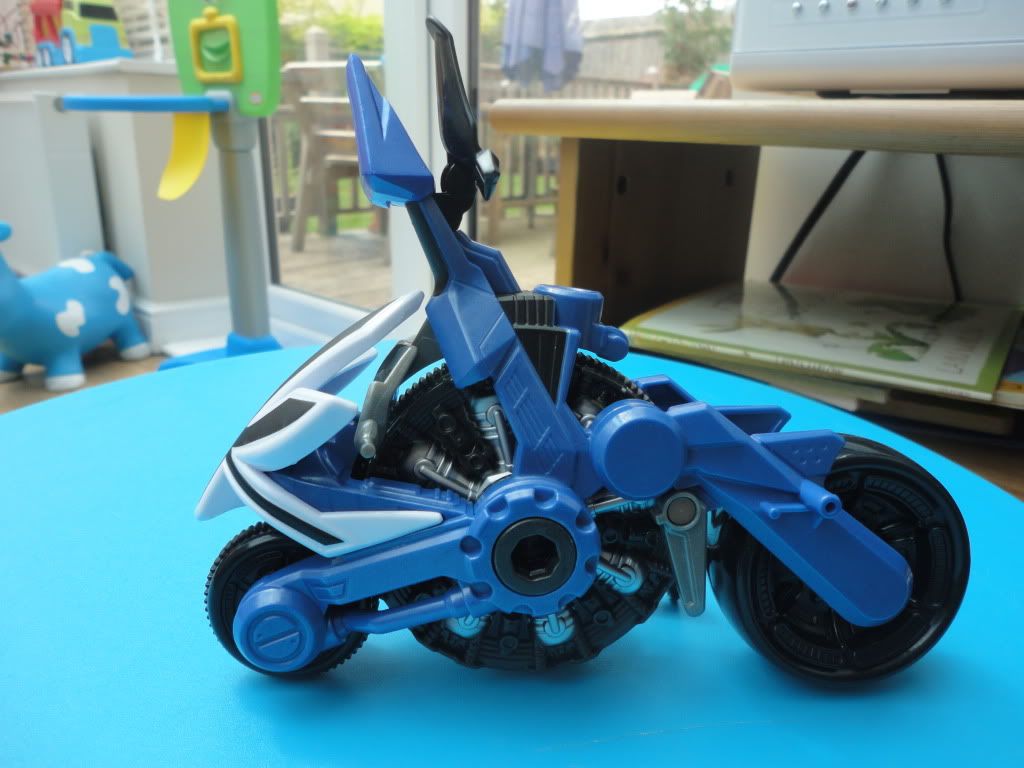 I'm sure that, in the hands of true Power Rangers fans, these toys would be loads of fun but unfortunately they were wasted on us.
The Disc Cycle
is available from Toys R Us stores (not online) and retails at £13.99 each, the Morphin Figures are also available from Toys R Us stores (not online) and retail for £11.99 each
Age suitability: 4yrs +
Why not check out some of the other Toyologists Reviews and competitions on the new Toys R Us Toy Box Facebook application and find out more about all the Toyologists.