Our next box of toys to test has arrived from Toys R Us and first out the box to be tested was Mr Potato Head Silly Suitcase from Playskool.
There were squeals of delight followed by hugging and then 'hopen it, hopen it' (and that was just from me!).
2 year old Jack set about choosing accessories and (assisted by big sister) popping them into the holes on Mr Potato Head's body.
There are 8 holes on the potato body, allowing you to add the accessories in whichever combination you choose.
There is a slot on the bottom where you can add the feet/shoes and position them at different angles allowing Mr Potato Head to lean forward.
There are 40 body parts / accessories to choose from - hats, feet, noses, eyes, ears and many more and you can make Mr Potato Head as normal or as silly as you want.

Jack spent ages opening, filling and closing the compartment on the back of Mr Potato Head, which is a great place to keep all the smaller body parts. It comes in a plastic carry case, great to keep all the bits and pieces but some clever packing is required to get all the bits back in and manage to close the case (this is where the compartment to keep the smaller parts in comes in very handy!)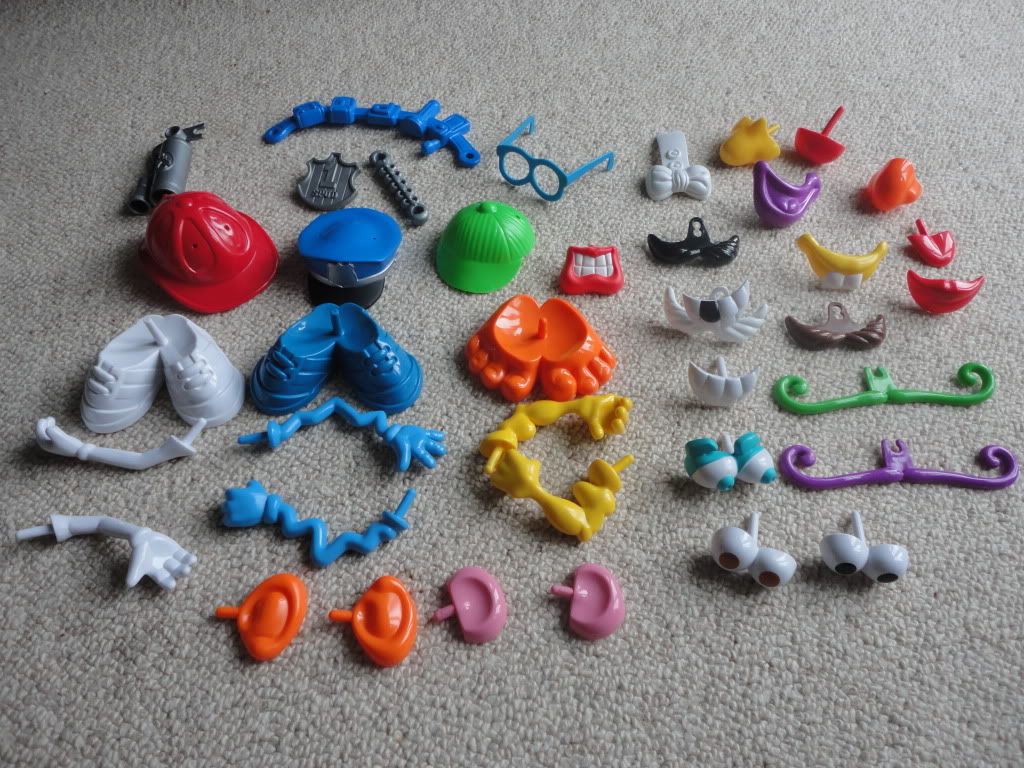 40 accessories
Handy carry case


There is a set of eyes in the set that funnily Jack thought was something else.......I'll let him tell you what he thinks it is...
Mr Potato Head Silly Suitcase
is available online Toys R Us and retails at £12.99 which I think is really good value for a toy with so many accessories.
Age suitability: 2yrs +
Why not check out some of the other Toyologists Reviews and competitions on the new Toys R Us Toy Box Facebook application and find out more about all the Toyologists.