The Keter Handz On art desk arrived in a very large box and Jack was keen to get it open.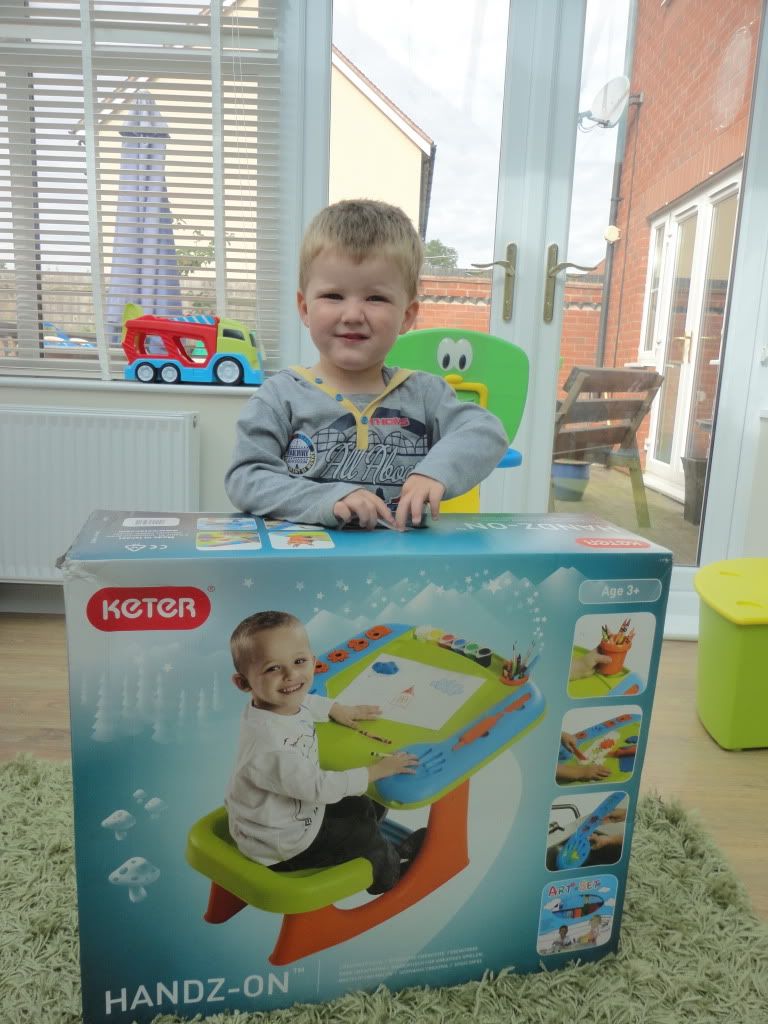 Inside there was a pile of large parts and a bag of accessories, along with an instruction sheet.
The pieces slotted together easily without the need for any tools, happy days...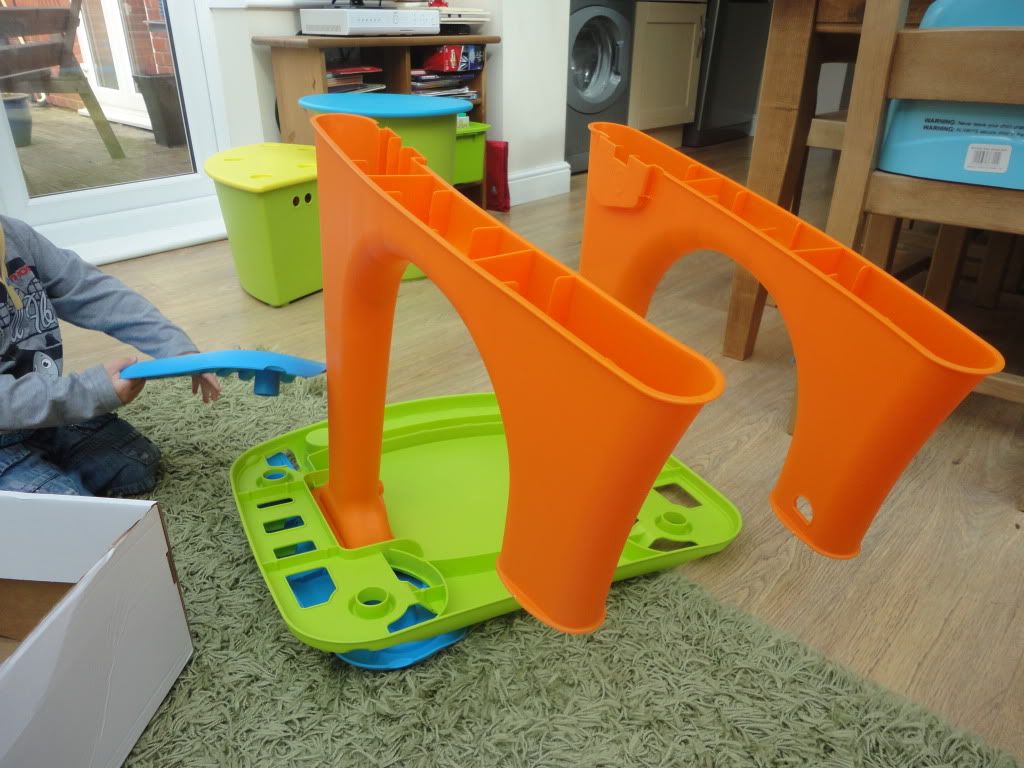 Once the desk was all set up I was disappointed to find that no art set was included in the box despite there being pictures on the box showing one and detailing the contents. Apparently Handz On are not including the art set in these desks and the picture will be covered up on the box before they go on sale.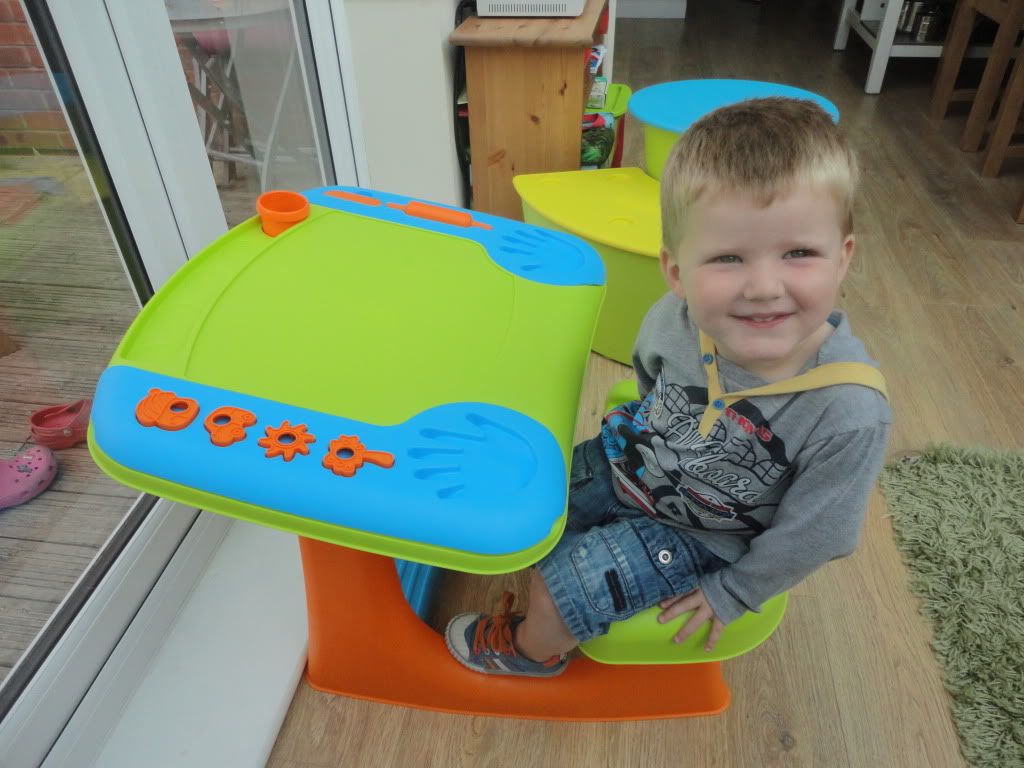 We managed to find some crayons and Jack set to work........decorating the seat!
Once he had some paper he sat happily for ages colouring away.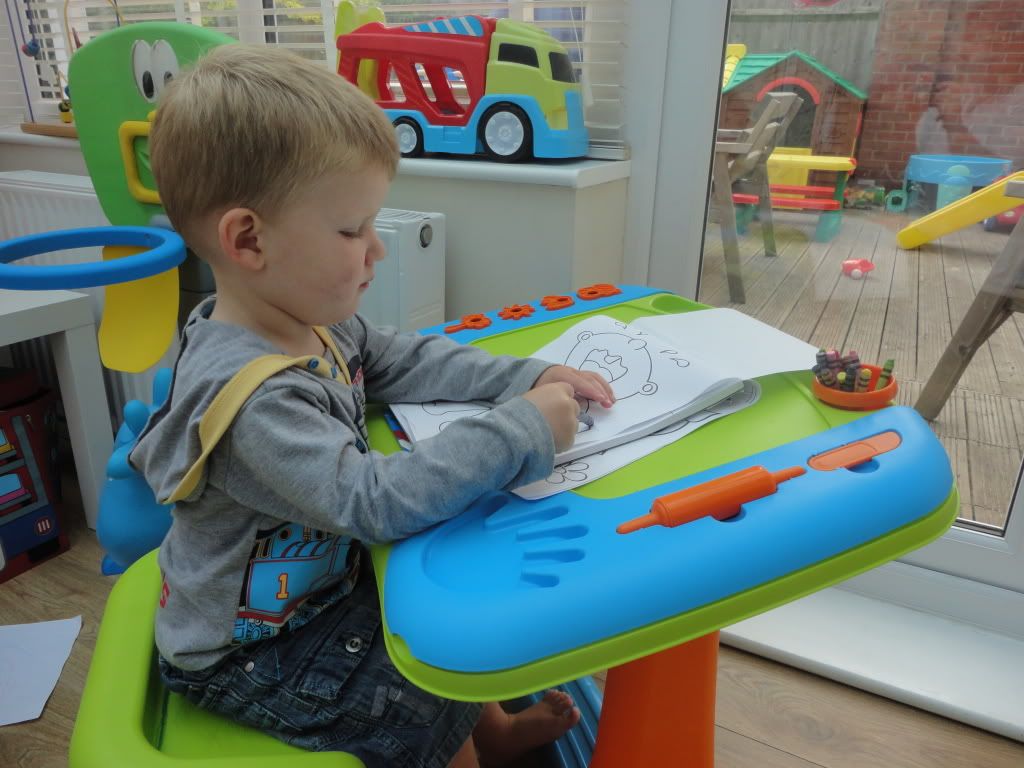 It's a perfect size for Jack, who is 2. He can slide into the seat easily and the desk is just the right height for him to sit comfortably and draw, with his crayons within easy reach in the removable storage cup.
There are 2 removable side panels on the desk that are used to store a rolling pin, cutting knife and shape cutters. There are also hand shaped wells which can be used to store crayons or for mixing paints. The side panels can easily be taken off and washed if needed.
The rolling pin and shape cutters are great to use with play dough and as they have their own place in the desk I found that Jack replaced them after he'd been using them, rather than throwing them on the floor. The surface area of the desk is a very generous size for drawing and playing with play dough.
The Handz On desk is not yet available at Toys R Us but should be released soon with RRP £39.99 which, to be honest, I think is a little pricey when you can find desks of similar quality at lower prices.
Why not check out some of the other Toyologists Reviews and competitions on the new Toys R Us Toy Box Facebook application and find out more about all the Toyologists.