The Club Penguin Air Hockey Playset came in a big box, displaying the Club Penguin figures in a perspex window. I was a little disappointed to find that not all the characters on the box were included inside. There is a detailed list of contents on the front stating that 2 Penguin Players and a referee are included, however there are also pictures of other figures on the back stating 'Use Mix N Match Figures'....which is a bit misleading if, like me, you weren't aware what 'Mix N Match Figures' were and that they are available separately (although the box does state this on another of the pictures of the figures).
Putting that aside, once we got all the parts out of the box it was easy to assemble and once we'd inserted the batteries (sold separately) the games could begin.
Air hockey is a simple game where players use the figures to hit the puck around the playing arena in an attempt to score in the oppositions goal. Air is blown up through holes in the arena enabling the puck to glide around. It brought out the competitive side in all of us and many a knuckle was scraped. There is a scoreboard that attaches to the side of the arena to track yoru scores.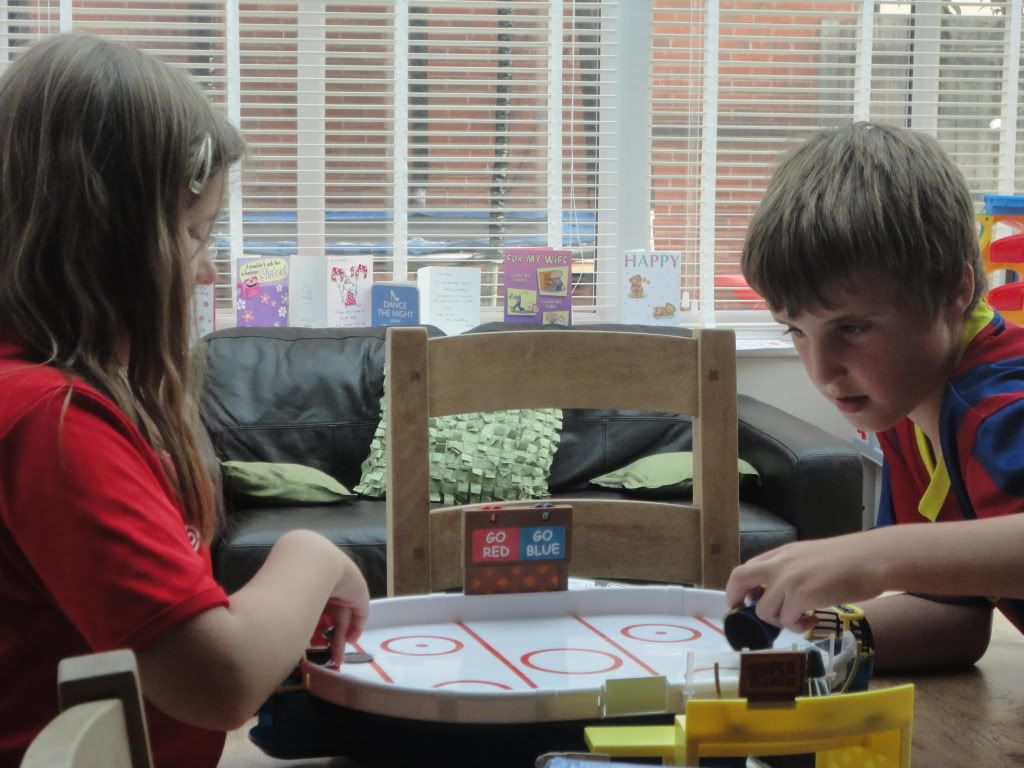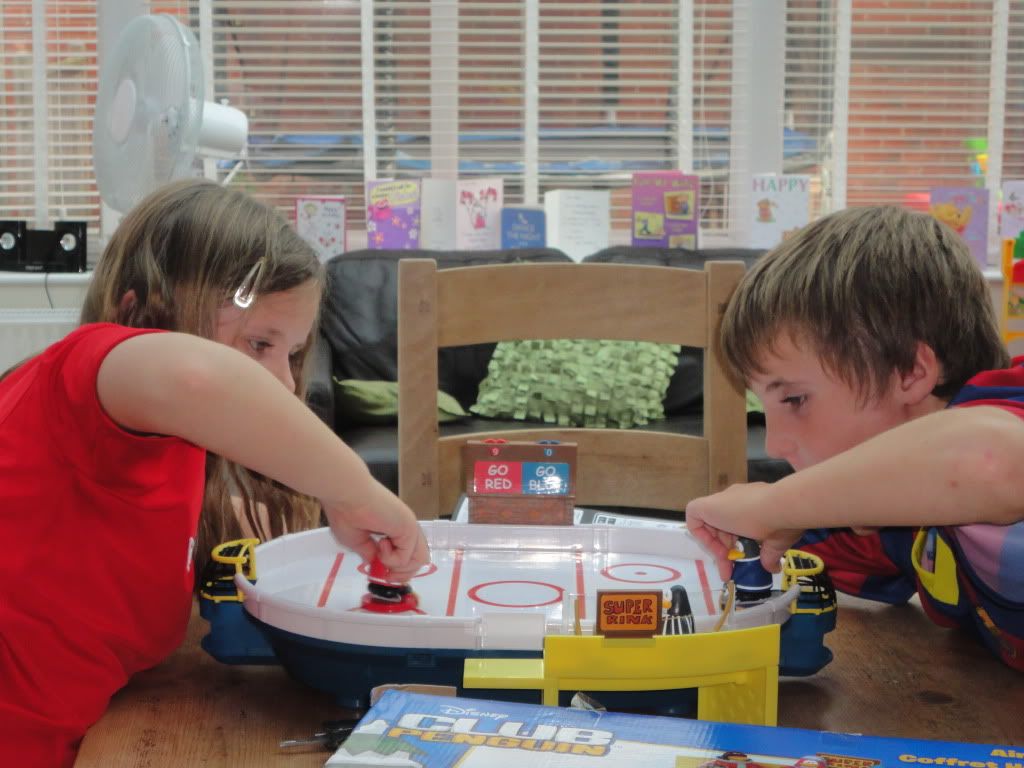 Although the box states that the game is suitable for 5+ years we have shown that a toddler of two can also have fun with it on his own, although you would need to supervise as there are small parts which could pose a potential choking hazard.
This is a great game for any Club Penguin fan and figure collector as there is a stand included in the set where additional figures can be displayed. There are also 2 additional bases included which can be used to make your Mix N Match figures into Hockey players. Mix N Match figure sets are also available from Toys R Us. The figures are very solid and would withstand a lot of play, although we found that the surface of the arena was scratched easily by the figures.
We though it was a great game that could be enjoyed by Club Penguin fans of all ages.
If you have a Club Penguin online account you can also use the code found in the box to unlock 4 exclusive items within your account, such as accessories for your penguin, Puffles and coins.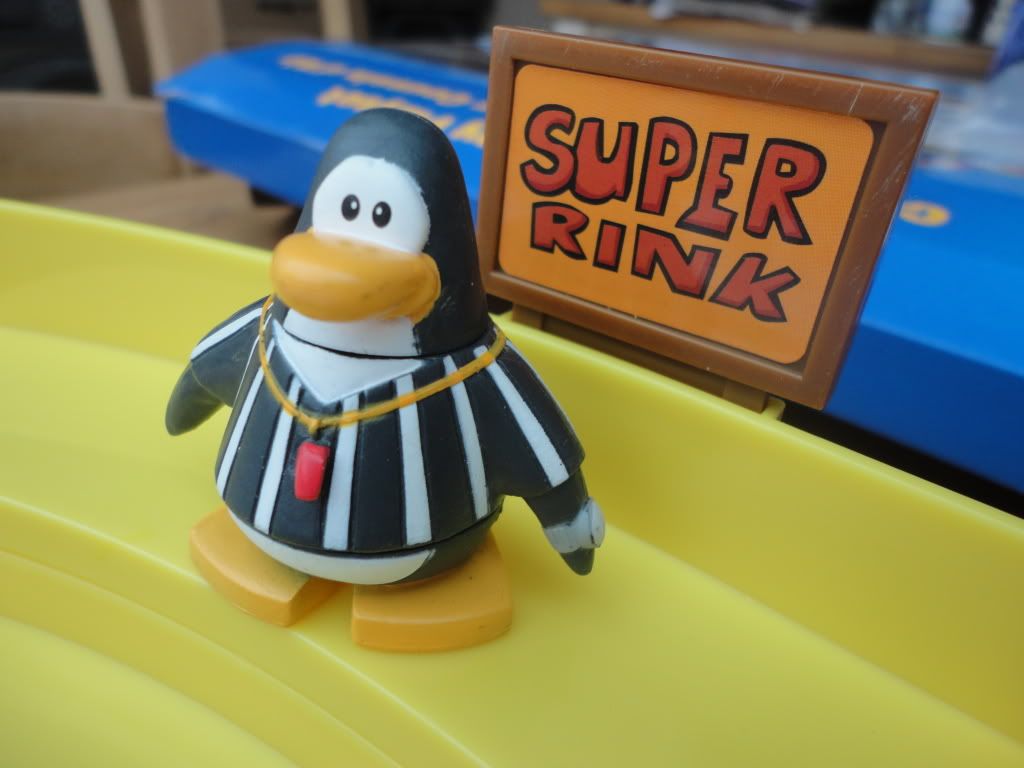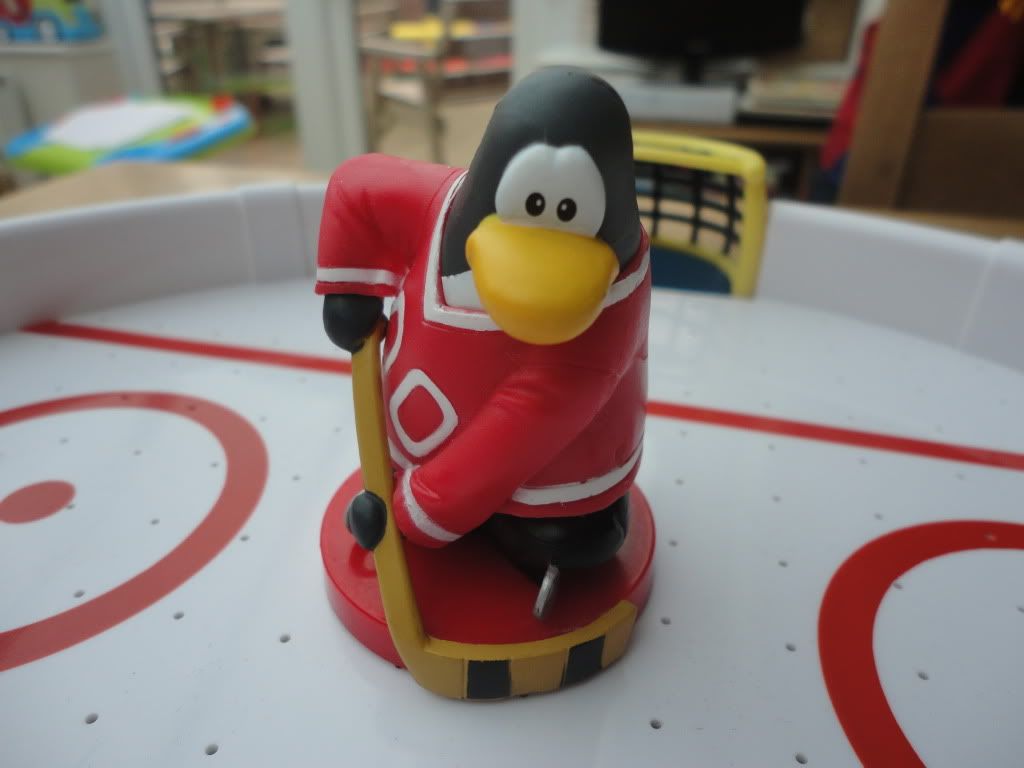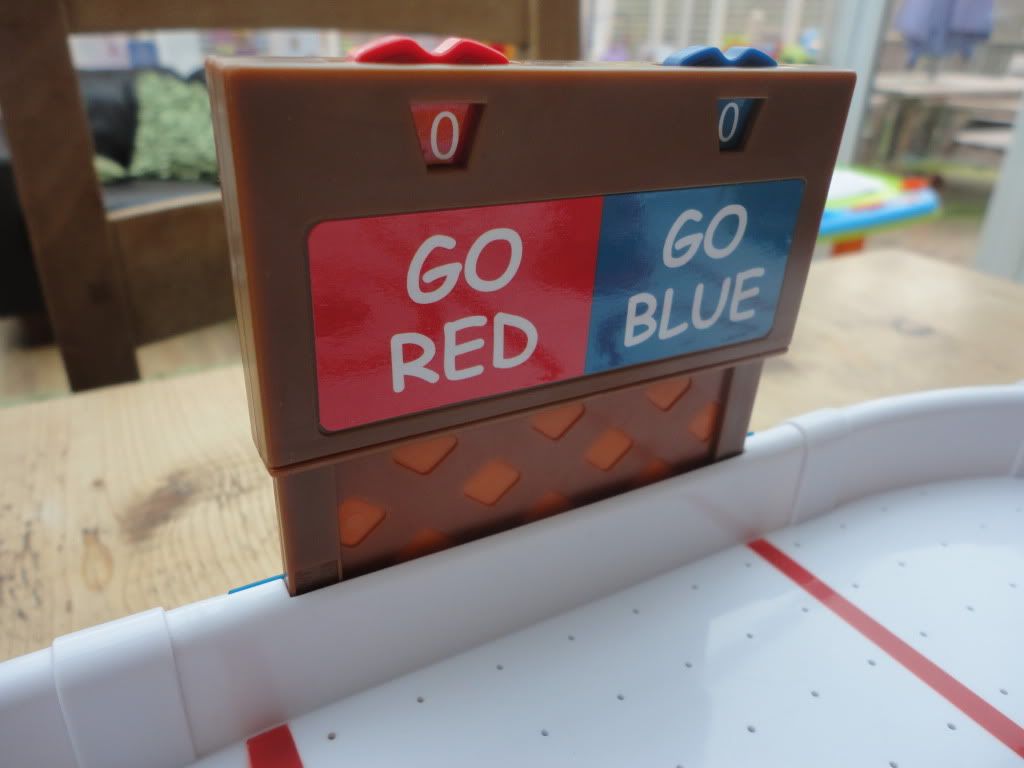 The Club Penguin Air Hockey Playset is available both online or in store at Toys R Us and retails at £39.99. It takes 2 x C Batteries (not included).
Age suitability: 5yrs +
Why not check out some of the other Toyologists Reviews and competitions on the new Toys R Us Toy Box Facebook application and find out more about all the Toyologists.