They say that Life Begins at 40, I'm not sure if that's entirely true but I know, for me, being 40 was exhausting. For during the year when I was forty I..........
Went Banana Boating (for the first time) on a hilarious camping weekend with the girls
Went on an adventure weekend with another group of my friends which included Raft Building, Windsurfing, Sailing and Paddling up the River in a KataKanu (to a pub). That was another hilarious weekend and the memories will stay with me for a very long time......stringing up a bra for our snacks as we had no bowls - Snack a Jacks in one cup and Flapjacks in the other was one of them.
Went on our first proper Summer Holiday as a family of 5, to a gorgeous villa in Menorca, quite possibly my favourite holiday.
Started Blogging and Tweeting and have so far 'met' some wonderful people.
Went to Magalluf for (yet another) girls weekend and had an amazing time with wonderful friends, and my favourite night being the one where all 19 of us dressed as 'Where's Wally'.
Went to my first book launch
Became a Toys R Us Toyologist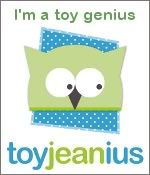 Appeared in a magazine for the first time
Went to Royal Ascot for the first time (and wore a fascinator and a dress!)
Went to Glastonbury Festival for the first (and quite possibly the last) time.
Today I turn 41 and am looking forward to a well earned rest!