We had a very exciting weekend tweeting up with some celebs of the blogging circuit. On Saturday we travelled to Walsall, only a 45 minute journey for us, where we had a quick look around the town, stopping to buy new trainers for the kids and lemon bon bons for the husband, before checking into our hotel for the night which was part of a Groupon deal that we purchased a few weeks ago.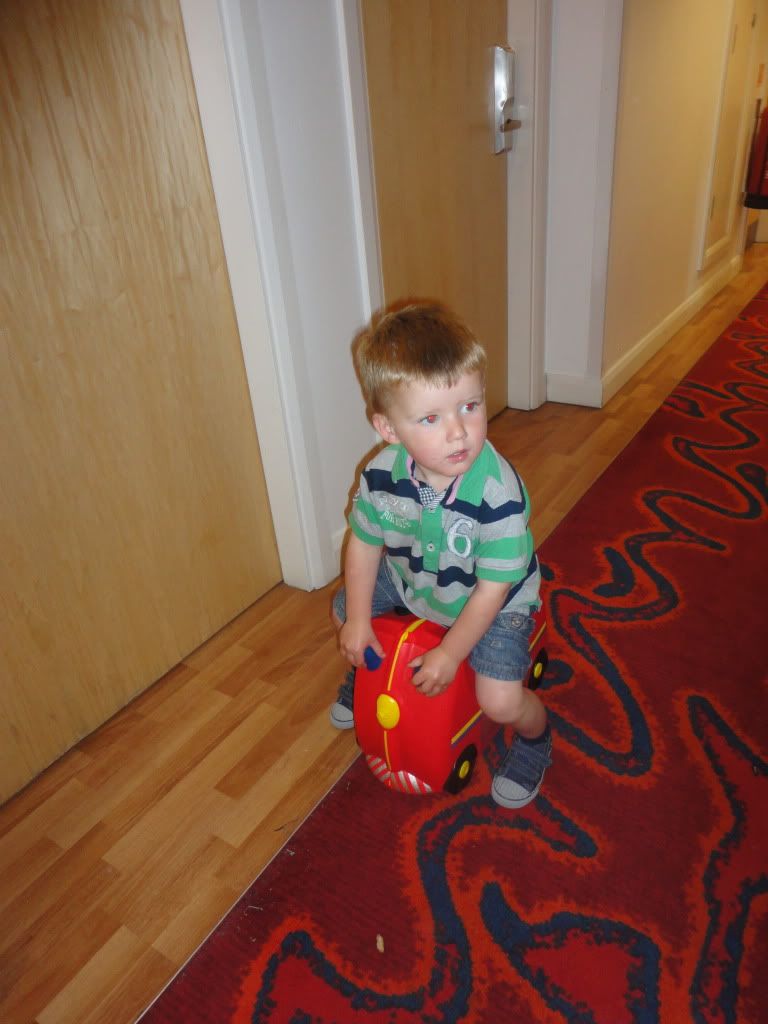 Whizzing around the hotel on
Freddie the Fire Engine
It was then time to meet The Boy and Me for the very first time which was very surreal as I had seen so many photos of The Boy it was as though I already knew him. You can read here how 'Me' was a bit scared of meeting me.......hopefully not because I am big and scary, but because I had the honour of being the first 'real life' person she had Tweeted up with since her blogging journey began. We chatted over a lovely bottle of pink fizz and she soon realised that she had nothing to fear as I am as normal as they come......ok ok maybe a bit dizzy or whacky at times but pretty much as normal as the rest of you.....right?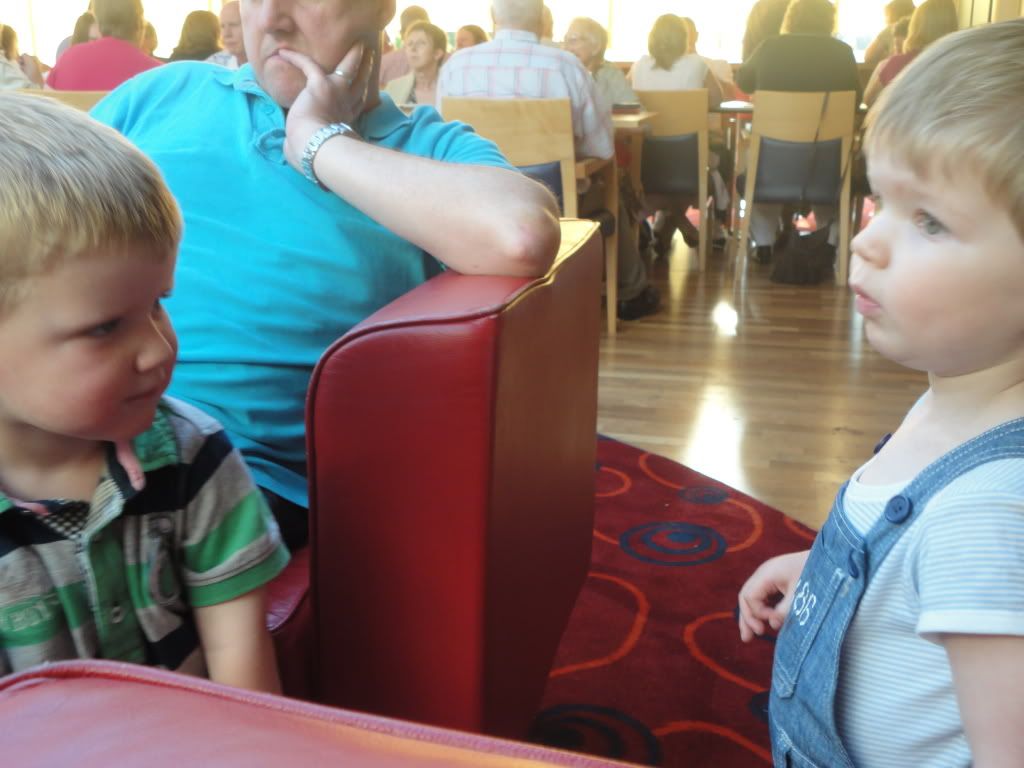 Jack and The Boy getting acquainted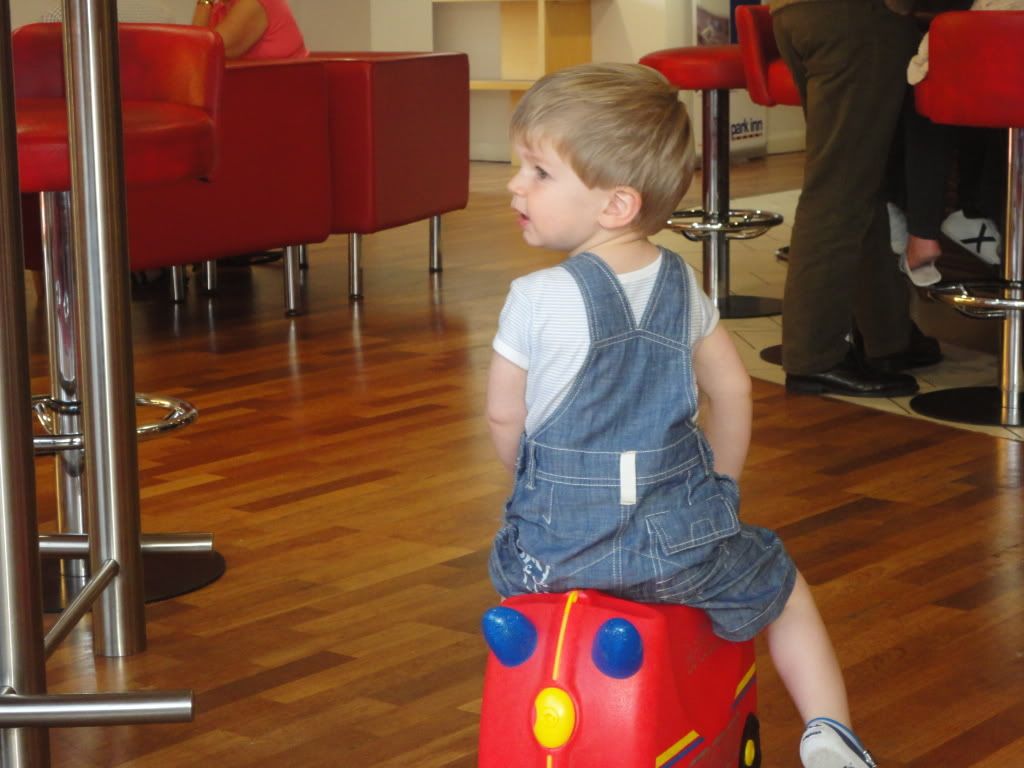 Hey come back with my Trunki...
The next day we set off early for West Midlands Safari Park, arriving just as the gates were opening and then spent 2 hours on the leisurely Safari drive viewing all the wild animals in the park. Some of them (lions and tigers) were a bit inactive and there was a lot of moaning from the back seat 'Just drive, these are boring', but as we got towards the end of the drive there were a lot more animals that were taking an interest in the cars, no doubt looking for food. At one point a dear-like creature stuck it's head in the window as we were looking out of the other window and gave myself and Jack a bit of a fright.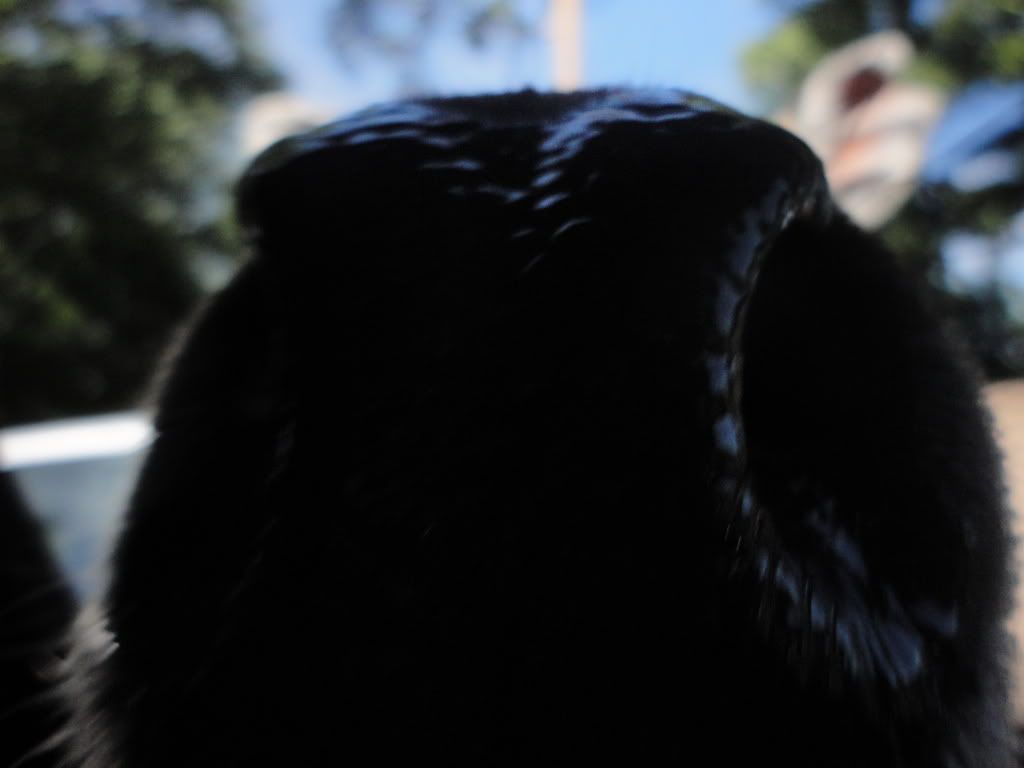 A rather large nose through the window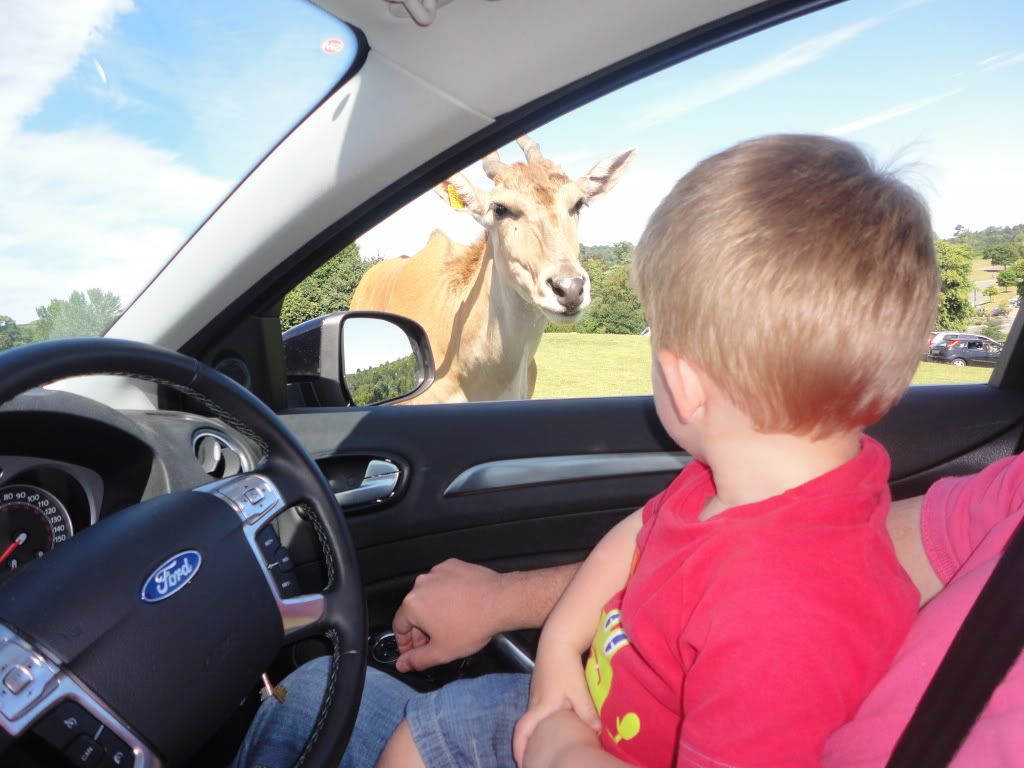 What are you looking at?
I think our favourite animal of all had to be the magnificent Giraffes, who were just strutting between the cars looking for food and slowing down the traffic. There was a Ranger nearby waving branches to try and get them off the road, without much success. At one point we all laughed so hard when through the megaphone the Ranger shouted 'Please don't hang your baby out of the sunroof'.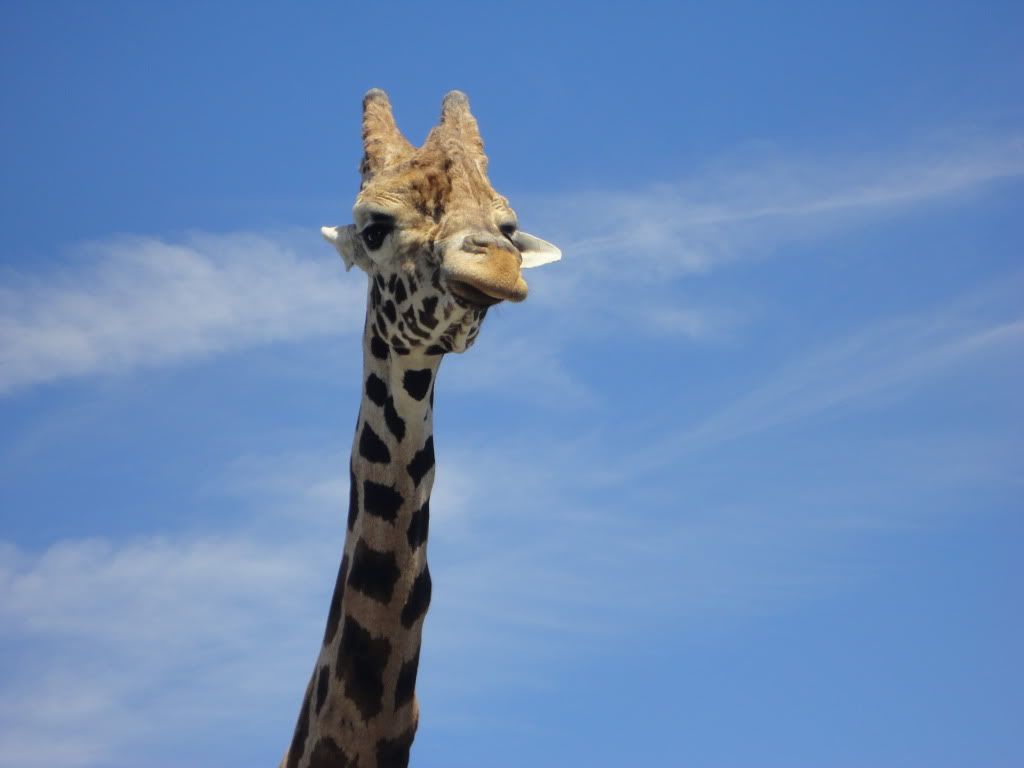 After we had completed the drive we parked up and went in search of food. It was then that we met up with the lovely Wendy from Inside the Wendy House and her family and again with The Boy and Me's lovely family. By this point Sam and Hanna were itching to go on some rides so, along with Wendy's daughter Kizzy, bought wristbands for unlimited rides and after that we didn't see much of them, just briefly flying by to let us know which ride they would be going on next, or showing us how wet their bums were from the last ride.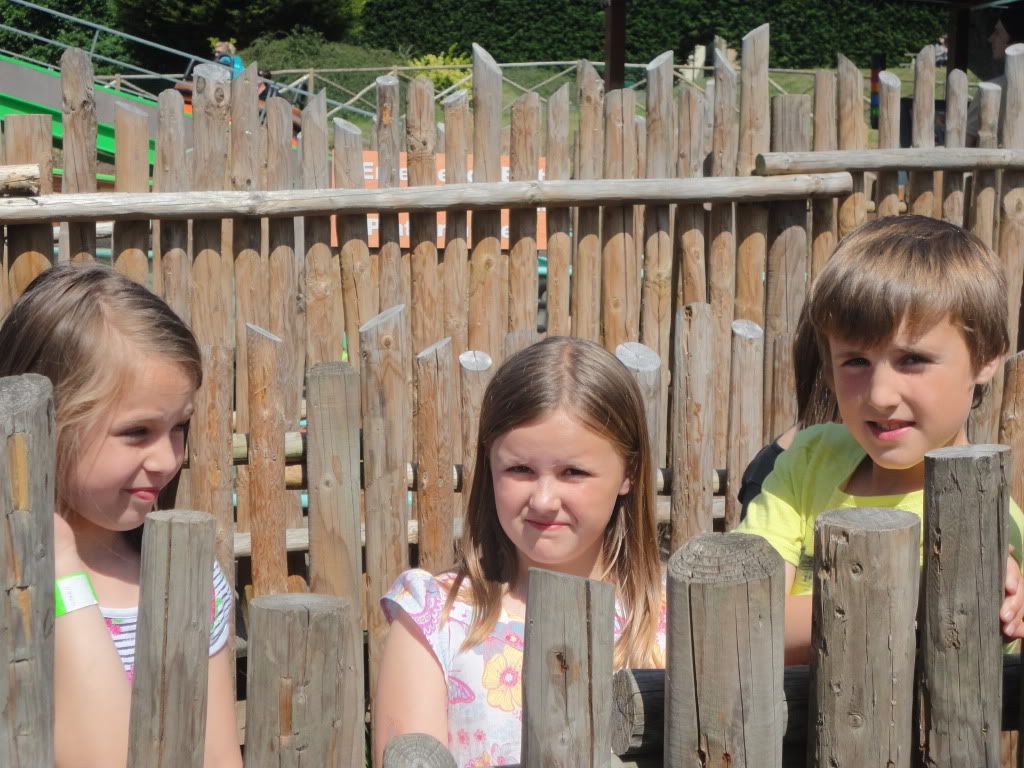 Too shy to talk to each other - Kizzy, Hanna & Sam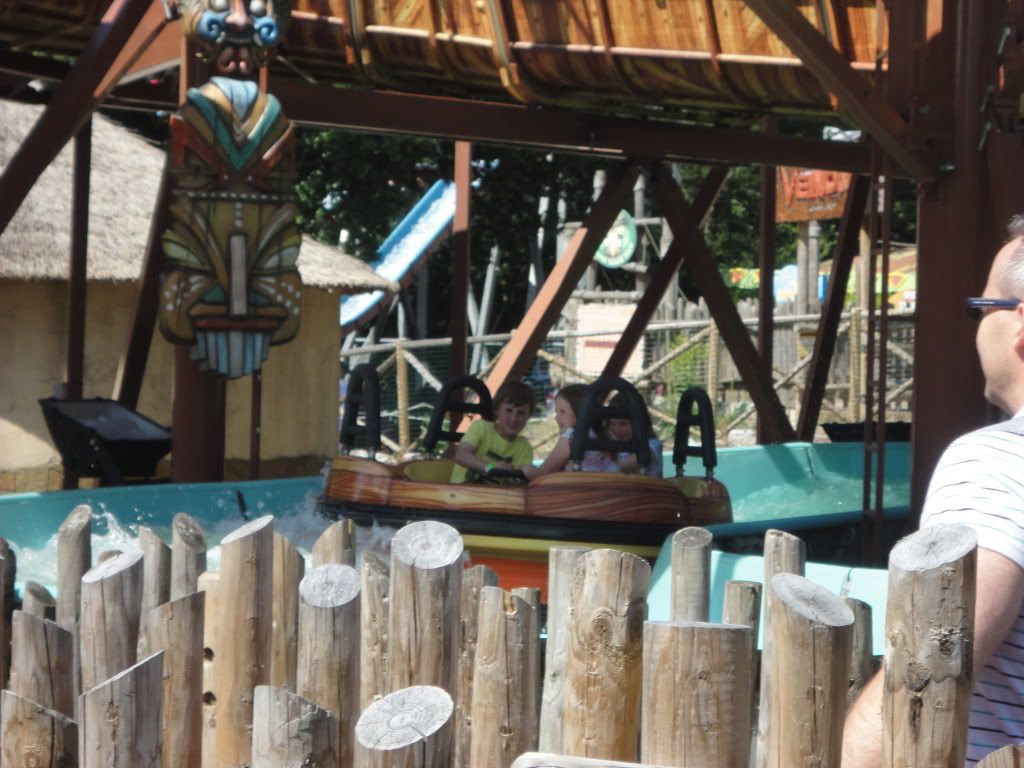 We stupidly forgot to put Jack's pushchair in the car before leaving home but thankfully Freddy was happy to let Jack have a nap in his new Graco U'Go after he had fallen asleep on Daddy's shoulders.