I have been a bit slack recently and not joining in with the fabulous Flashback Friday , this week I have kicked my backside into gear and prepared a post.
Next week I will commiserate celebrate being on this planet for 41 years, yes I know I don't look that old, so in view of this fact my Flashback Friday for this week is a couple of lovely pictures of myself and my older Brother, taken when I was just a few days old, quite possibly on his 2nd birthday when I would have been 5 days old.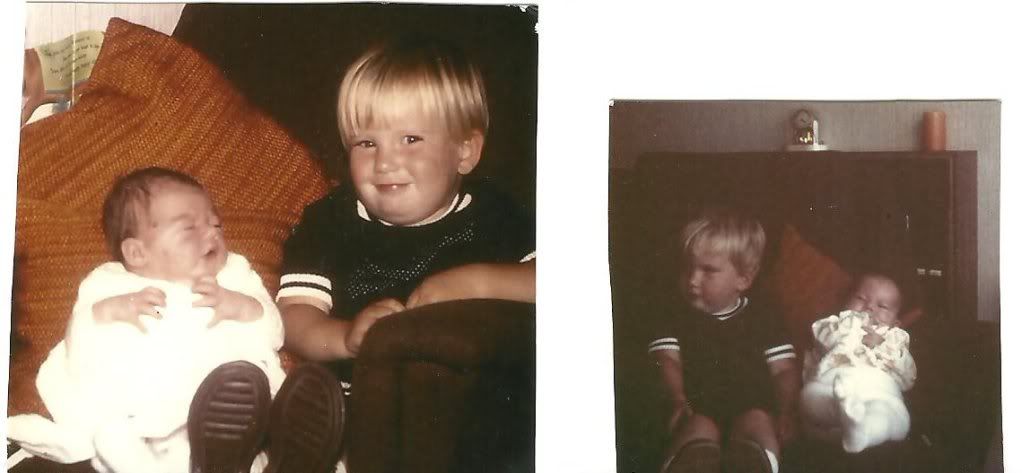 And here's one taken of us a couple of weeks ago at Glastonbury (he's not as podgy these days!)
I'm the one on the left with the red nose, my brother has the glasses on, the one looking slightly worse for wear is my husband, and my sister in law is in the cap. The co-ordinated look wasn't planned!
Why don't you join Cafe Bebe & the rest of us reminiscing & having a laugh or cry over old snaps.