Time is running out for your chance to enter the Oreo Lick Race and be in with a chance of winning a VIP family trip to Florida or daily prizes of a Nintendo Wii.
There are two different ways to enter - you can either 'watch to win', where you pick the 'Slicker Licker' and be entered into a daily draw to win a Nintendo Wii and other prizes, or 'race to win' where you can race against family members to twist, lick and dunk your Oreo to be in with a chance of winning the Florida trip.
The contest ends on 31st July so you only have a short time left to enter.
It's great fun and all the family can join in, you just need Oreos, some milk and a means of filming your race. All terms and conditions can be found on the Lick Race website.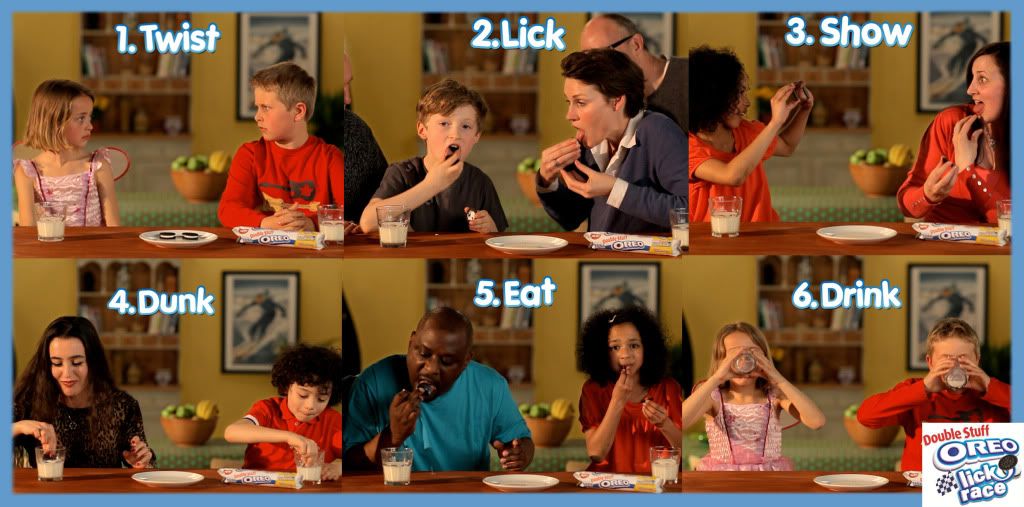 Supporting KidsOut
For every Lick Race video uploaded to the website Oreo will donate £1 to the children's charity KidsOut, a charity giving disadvantaged and disabled children and young people fun, positive activities and experience that contribute to their development, well-being and outlook for a happier future.
Oreo were kind enough to send us a kit so we could record our own Lick Race video to upload to the website and be in with a chance of winning.
The kit included 3 packs of Oreos, 2 fancy plastic tumblers, some badges and a Flip camera to record our efforts.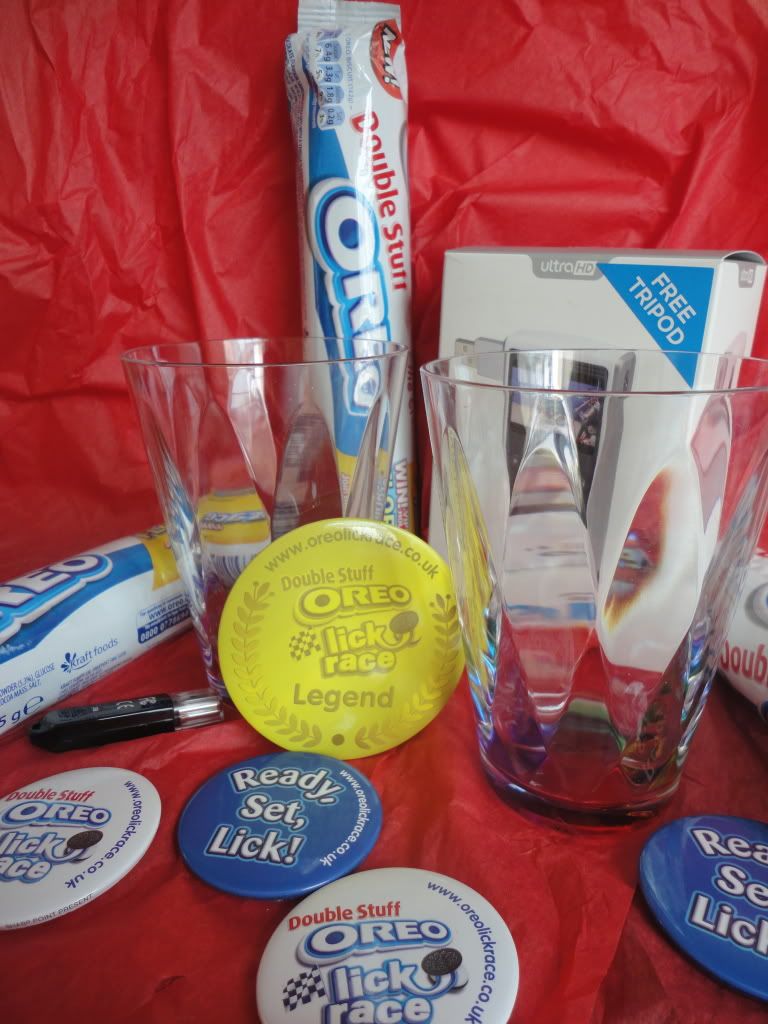 Here is one of our practice videos - I say practice as this one wouldn't be eligible to enter for 2 reasons, firstly as there was no adult present in the shot (my fault) and secondly they didn't show the clean biscuit to their opponent (however much I drummed the rules into them beforehand - my guess is it was just their way of being able to eat more biscuits before dinner).