Jack was very excited to receive the Step 2 Water Wheel Play Table to review from Toys R Us
, as you can see by his face when the huge box arrived.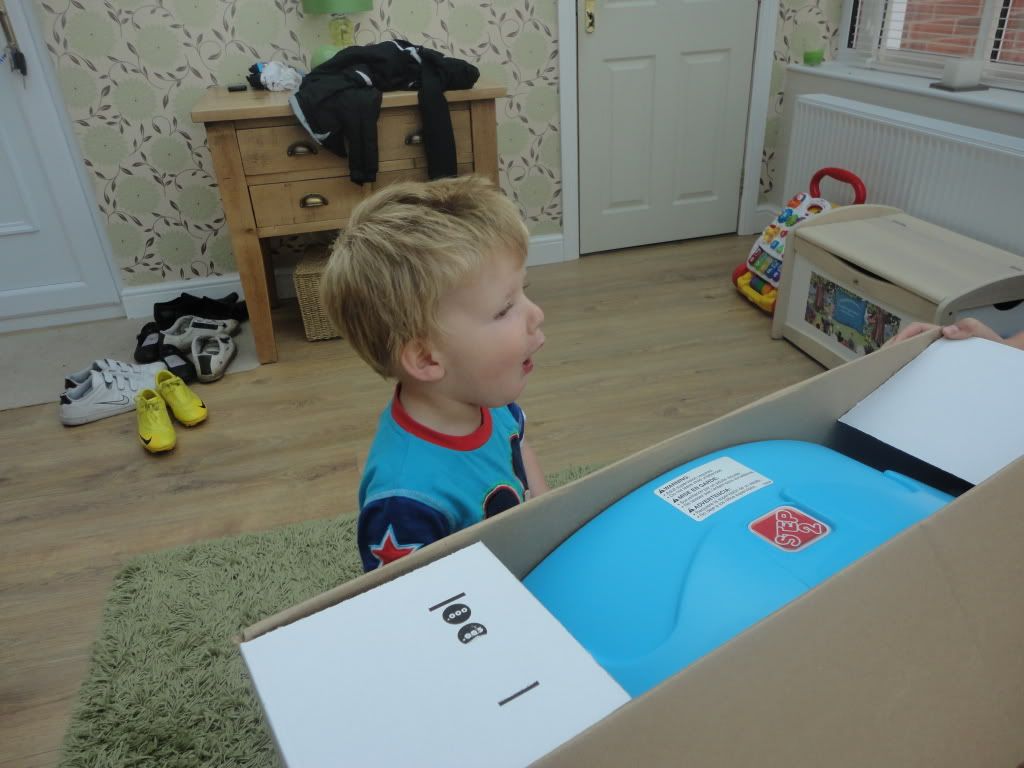 We tipped all the parts out and were pleased to see that only minimal assembly was required - we just needed to snap the 3 legs into place and it was ready.
It was a lovely day and we took it outside and filled it with water with plenty of bubbles. Jack spent ages tipping water in and out of the table and into the water wheel using the cup provided as well as some of his own toys.
The play table is very sturdy as you would expect from a Step 2 toy and retails at around £39.99. It is currently on offer in Toys R Us
at £34.99.

The only downside of this table that I can see is that it doesn't have a plug in the bottom to let the water out so if you need to move it to empty the water I would suggest that it's not filled right up to it's 18 litre capacity or it could be quite heavy to move. Apart from that it's a great toy that will keep toddlers entertained for hours.
Age suitability: 1yr +
Why not check out some of the other Toyologists Reviews and competitions on the Toys R Us Facebook page.