I remember my Brother having Meccano when we were kids but it was nothing like the sets you can get these days - I remember him building a crane, quite a simple one if I remember correctly. Nowadays there are all kinds of sets in different ranges for children of different ages.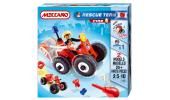 There are plastic sets from ages 5 and up in the Build & Play, Rescue Team and Construction range, with some having parts that just simply click into place.
There are more complex sets in the 7 and up and 8 and up ranges with a wide variety of models from Space Vehicles to Racing cars and Robots and even Vintage sets from 1930's. Some new models have integrated nuts to make building fast and easy, and others have moving parts and motors.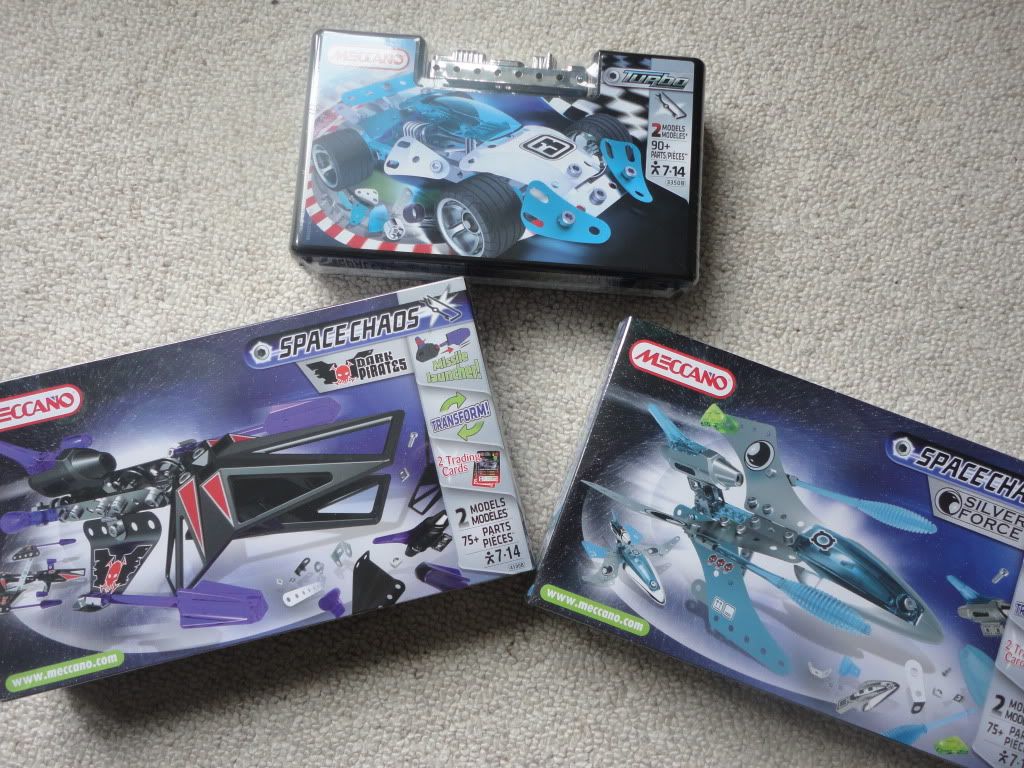 We were sent 3 models from the 7+ range, 2 in the Space Chaos range and one in the Turbo.
Each set has a scale on the back of the pack showing the level of difficulty for that pack and instructions showing steps needed to build one of 2 models. So once you have built one you can take it all apart and build the other. The Space Chaos sets also include trading cards with secret codes that, when entered on the Space Chaos Website, allow more cards and a game board to be downloaded, along with exclusive wallpapers and posters.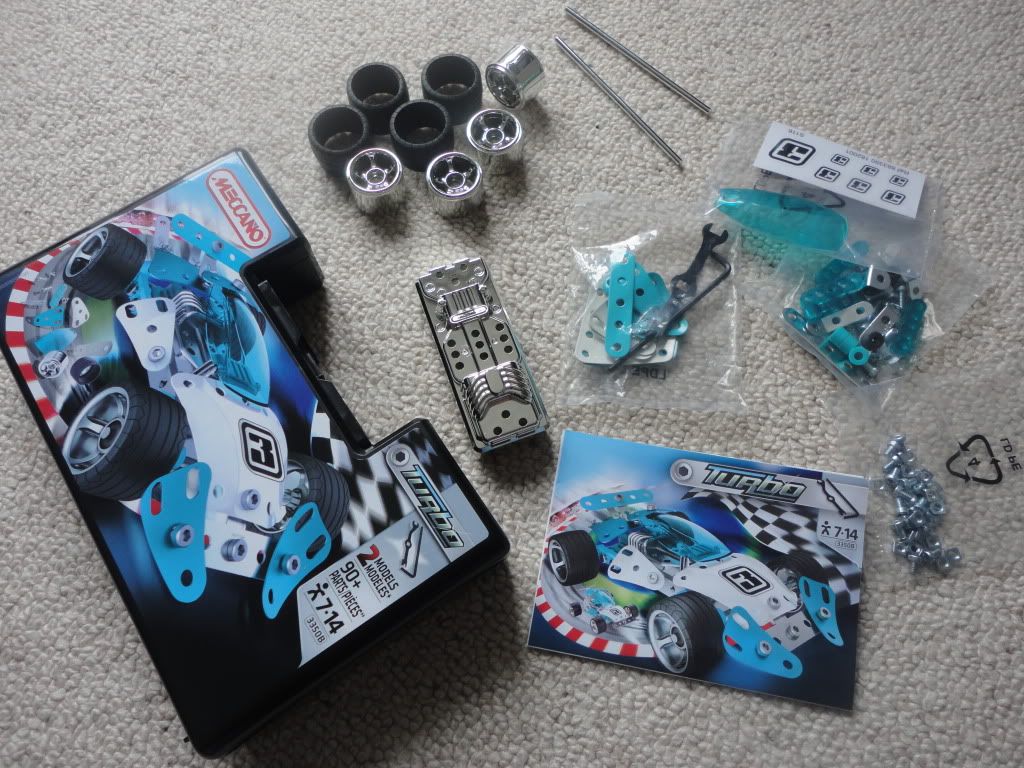 The first model that we built was the Medium Turbo Blue which comes in a plastic storage case with over 90 parts. I built this with 10 year old Sam, who is not really into construction toys or typical boys toys, he is only usually happy with a football on the end of his foot, but he was willing to give the Meccano a go.
Some of the nuts were a bit fiddly for Sam to get on and I ended up putting most of them on and tightening them up, after a while I found a knack to it but a lot of them were a little fiddly.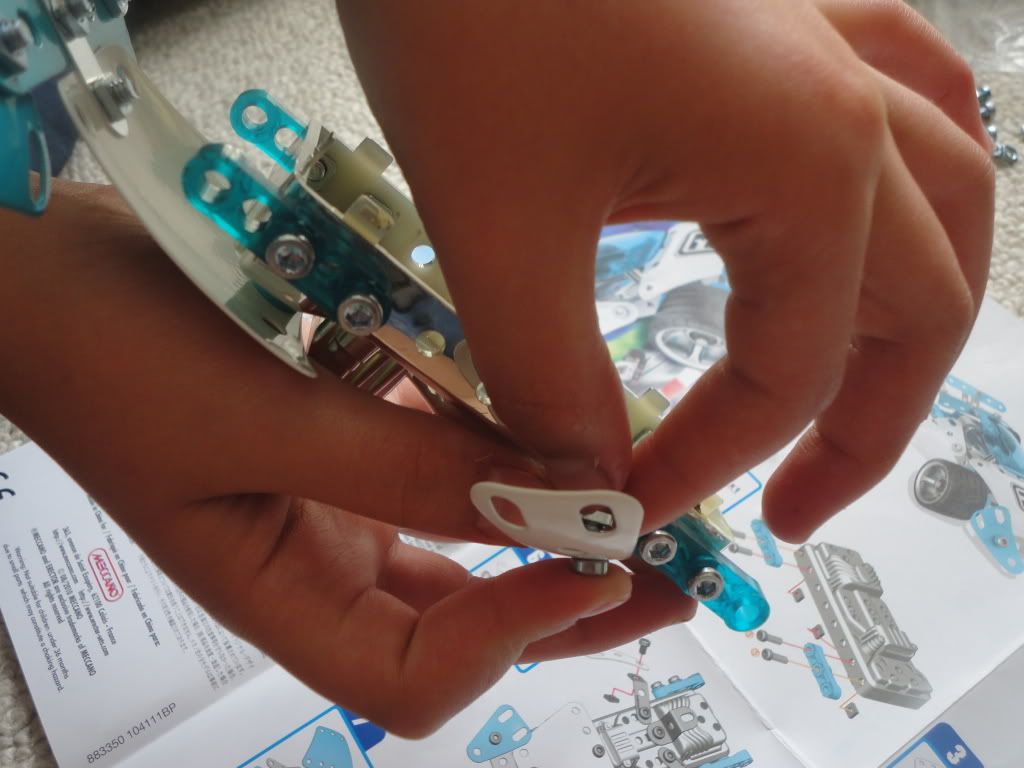 We found the instructions to be clear, as long as you followed the line of direction for the screw through all the pieces.
The finished vehicle was very sturdy and even withstood 2 year old Jack whizzing it around.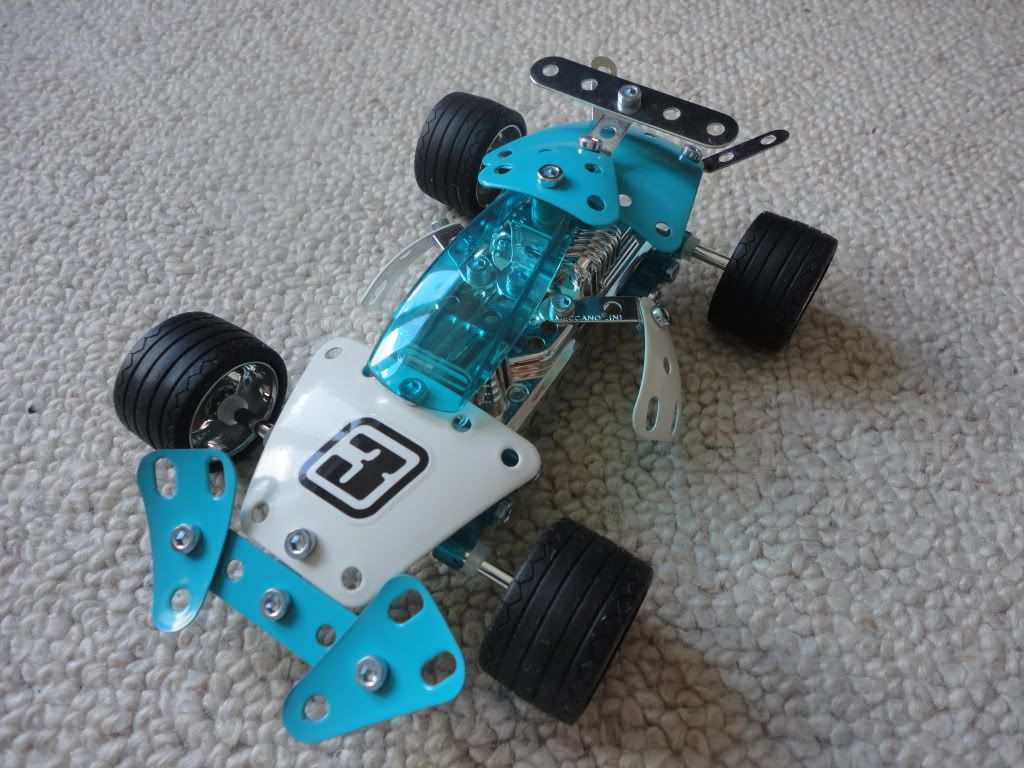 Next up was the Space Chaos Silver Force Bomber which I built with 8 year old Hanna, assisted by Jack, who thought it would be nice to comb our hair with the missiles whilst we were building.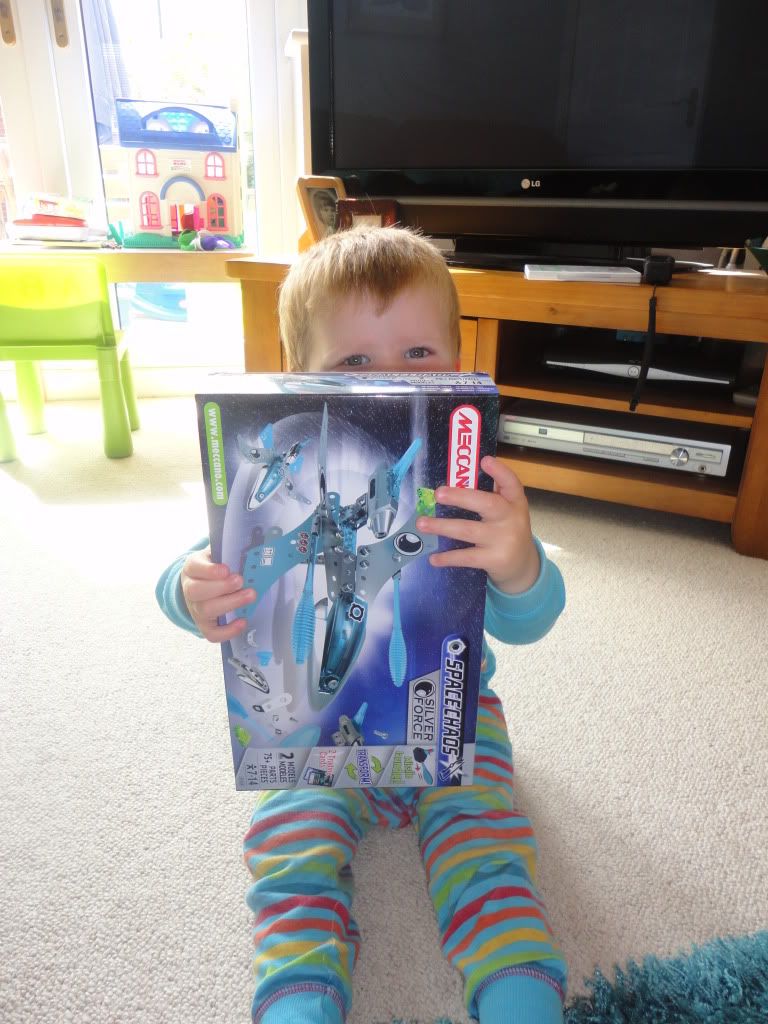 Hanna was a bit more 'hands on' than Sam, insisting that she do all the screw tightening herself and she did a great job but still found some of the nuts a bit fiddly to get on.

Afterwards they had fun playing with the models.
All in all we thought the sets were great fun to make and play with and on a rainy day we will take them out and give them another go, and they will eventually be passed onto Jack who may be a bit more interested in construction toys than Sam is.
The Space Chaos sets can be purchased online at Toymaster and Toys R Us for £16.99. Details of other stockists can be found here.
I was sent these sets for the purpose of this review, I did not receive any payment for the review and all views and opinions are my own