I have been struggling to write my MUMenTUM post this week for a couple of reasons, firstly, due to tiredness, my brain has been feeling rather foggy and thinking about anything much more than the day to day routine is a struggle. The easy answer to this is to get to bed earlier but that's easier said than done at the moment with a million things going around in my head from remembering to pay for the school dinners to the providers of our accommodation at Glastonbury this weekend dropping out
at the last minute
. It has been taken over by another company but as I was apprehensive about going in the first place I am even more so now, mainly because there is now no 'Pamper' tent - I am by no means vain but if I am unable to wash, blow dry & straighten my hair in the morning I will be miserable for the rest of the day!
Secondly, I haven't lost any weight this week, probably due to the fact that I drank far too many Pimms & lemonades at Ascot on Thursday, followed by fish and chips.....twice. I did throw most of my chips away when I had them at Ascot so I was proud of myself for not eating them for the sake of it, and on the way home when we stopped off at the services I bought a small bag of dried fruit and nuts and a banana, instead of a bar of chocolate and crisps, so I am trying. The second time I had them was Friday night from the local chippy.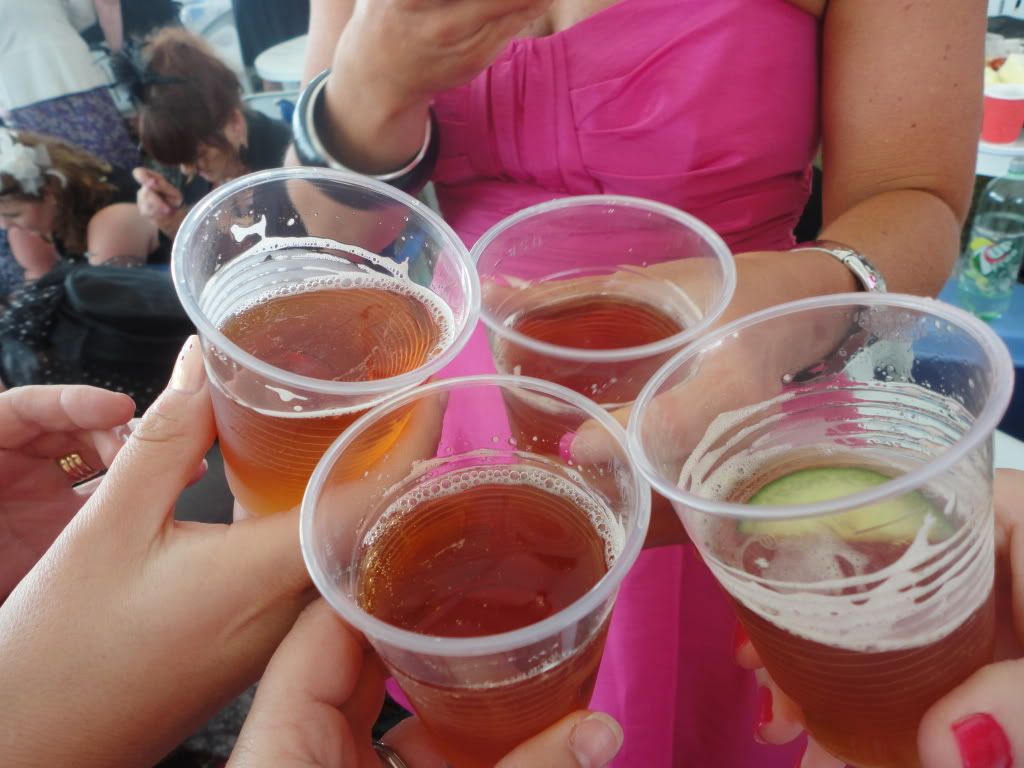 This dieting lark is a bit of a vicious cycle though, when I'm too tired to cook a healthy meal from scratch I tend to grab something quick and easy to eat (or not eat at all) and a coffee to drink which leads to feeling even more tired and sluggish and even less likely to cook a healthy meal. Last week I started off really well, eating stir fries mostly for my evening meal and I felt great. I just need to snap back into that mode and drink more water and get back on track.
I was going to say that I've done no exercise this week either, but after reading Kerry's MUMenTUM post I realise that I've done more than I thought - I've lost count of the amount of 'laundry squats' I must have done during the week which should more than make up for the digestive biscuits and Thorntons toffee I ate last night.
After reading Wendy's MUMenTUM post I felt better about not losing weight this week as it's all about how you feel too and for most of the week I have actually been feeling much 'thinner' and my jeans are looser and I can now actually get into my size 14's but the muffin top is not particularly attractive so I will go back to those in a few weeks.
It will be difficult this weekend, if my husband still manages to drag me to Glastonbury on Thursday, as I know far too much alcohol will be consumed and I'm pretty sure that I won't be eating salads and baked potatoes unfortunately but I will try to do my best and as the camping site where we are (hopefully) staying is quite a walk (uphill) from the main stages I will be doing lots of exercise.
Why not look at the rest of the posts from the other lovely MUMenTUM ladies below and see how they've all been getting on this week too.