Here we are again, MOMenTUM Monday, and I can't wait to read how all the other MOMenTUM ladies have been getting on with their journey of getting fit, losing weight and healthy eating to make us all into Yummy Mummy's.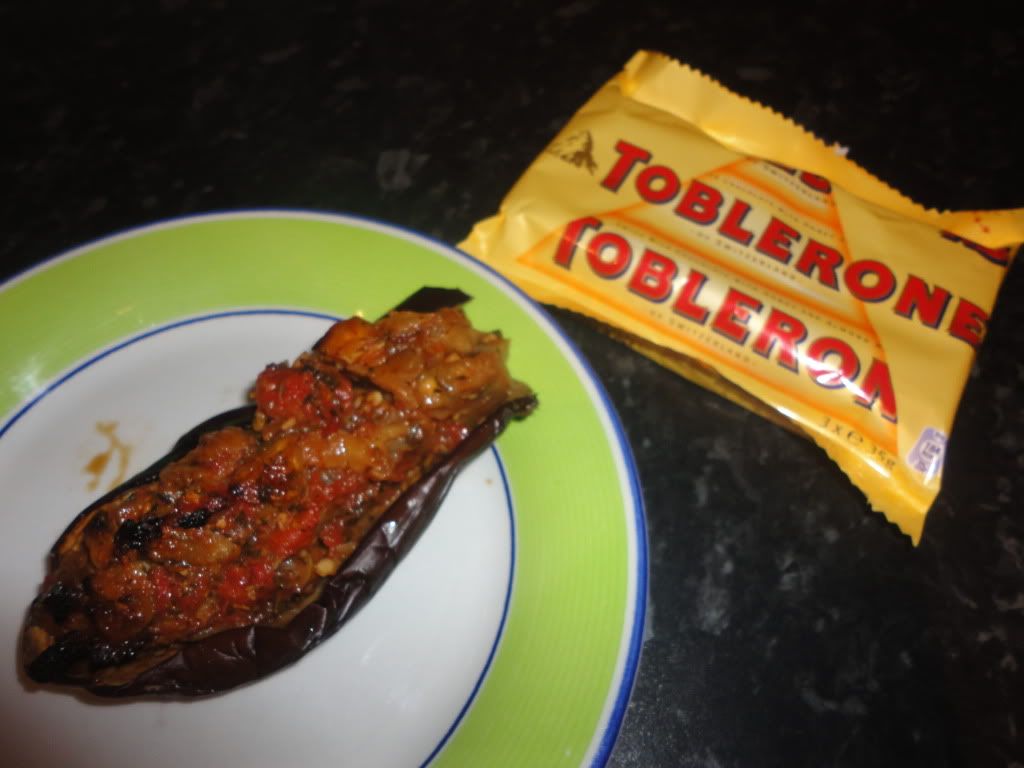 Although I haven't managed to fit in any exercise this week (unless you count running for the train on Thursday) the week started off well. I stuck to the no bread or treats rule and only had one coffee a day & drank my herbal teas and water all other times. I even managed to resist Toblerone's in favour of another stuffed aubergine late on Tuesday night, I know I should really have just gone to bed but I was starving and just needed something to stop me thinking about food!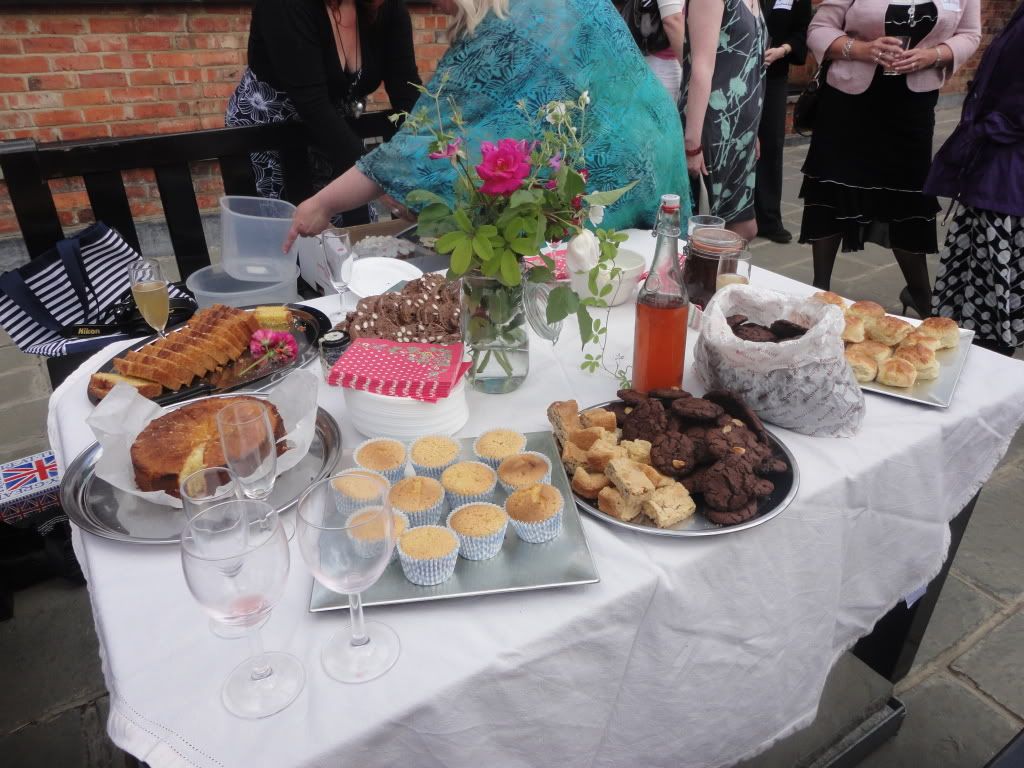 Thursday went a bit downhill from the start – I needed a quick breakfast as I had a lot to do before catching my train to the Prepped! Book launch so I had a crumpet with peanut butter and a coffee. As I was on the train around lunchtime I managed to skip lunch and instead enjoy an afternoon tea of champagne, wine and copius amounts of Chocolate and Cardomom Biscotti , along with the odd Vanilla Blondie and Chocolate Cookie – it would be so rude to turn down such fab treats when everyone had gone to the trouble of making them. I then caught the train home and met friends for yet more wine and an Indian meal, but, apart from a Poppodom and a third share in a Peshwari Naan and Pilau rice I was good and opted for the small portion of Chicken Tikka with salad.
Friday I aimed to get back on track but I didn't fancy the only healthy foods we had (apples or oranges) for breakfast so opted for a big coffee instead. I did have a baked potato with cottage cheese and apple for lunch though but when my husband suggested Pizza Hut for tea I'm afraid to say I jumped at the chance, where I had 2 slices of pizza and filled myself up on plenty of salad. Unfortunately though when the kids returned from the Ice Cream Factory with an extra spoon I caved in and had a few spoonfuls of chocolate covered raisins drenched in ice-cream.
Saturday morning I got myself off to Asda to stock up on more healthy food and feeling a bit peckish on the way back I didn't grab for a bag of crisps or chocolate bar, oh no! Instead I had a whole 155g bag of mangetout !
Feeling a bit sluggish on Saturday after overdosing on sugar and breadstuffs for the last couple of days I made sure I drank plenty of water and herbal teas and had a lovely barbecued pork loin steak with a pile of salad for my tea and started to feel much better.
I will admit that on Sunday I had 2 chocolates from a tin of Celebrations that my 10 year old found hidden away in a cupboard but I managed to stop myself from eating any more, followed by a nice healthy stir fry.
In spite of all my blips I was extremely pleased to still manage to lose 2lbs this week, making it a total loss of 4lbs in 2 weeks which I think goes to prove that as long as you are good most of the time, a little bit of what you fancy doesn't do any harm - all in moderation.
Drinking the extra water is definitely helping me feel less sluggish and eating regular meals (mostly) seems to have kickstarted my metabolism which I think had slowed right down due to not eating enough. My newly found MUMenTUM willpower has stayed quite strong this week and I hope it continues. I'm off to Ascot on Thursday and I know there will be lots of wine and fizz consumed so until then, and afterwards too, I'm going to try and be as good as possible, drinking plenty of water and eating lots of fresh fruit and vegetables and cooking healthy family meals from my new My Daddy Cooks cookery book. I won't promise to do any exercise but I will try.
I'll leave you with some pics of some of the foods I have eaten this week, and some of those that I've resisted.
Vanilla Blondies,Mexiacn Lasagne,Stuffed Aubergines,Cookies

Ice Cream Factory,Pizza,Biscotti, more cookies
Victoria Sponge Cake,Lemon Cake,Chocolate pudding, Toblerone