Listography - Decicisons
This week Kate's Listography is inspired by Christine Mosler at
Thinly Spread
who
has made the brave decision to travel to Mozambique to raise awareness for the
Save the Children 'No Child Born To Die'
campaign - if you look to the left you will find a link to petition, please click the 'Take Action' and sign the petition.
None of the decisions that I've made in my life are nearly as big and brave as Christine's but here goes :
The Top 5 decisions I'm glad I've made
1. Move to the US
In 2000, not even a year after we'd met, my husband saw an opportunity to work in the U.S. A few weeks after applying, I fell pregnant and the overseas job was put to the back of our minds. I was 3 months pregnant when we were invited to Pittsburgh for a short trip for my husband to attend an interview and for us to decide whether living in Pittsburgh was what we wanted for our future. I loved the place and whilst we were there found a wonderful hospital. They were so unbelievably welcoming I even had a full examination by a lovely consultant who, I didn't know at the time, would deliver both of our first two children. After a busy few months we shipped our belongings and flew out to Pittsburgh when I was 6 1/2 months pregnant and Sam was born later that year. We made the decision to come back to the UK when Hanna was 4 months old to be nearer to family and will always look back upon our time in the US with fond memories.
Pittsburgh at night - stunning!
2. Rent our house out in the UK
When we first moved overseas the easiest thing to do was to rent our house out, we did it through an agent to avoid hassles. When we decided to buy a home in the US the following year we thought about selling our home in the UK to release equity to enable us to buy a larger property, as many of the other Ex-pats we had met were doing. In the end we decided against it and were so glad we did as between 2000 and 2003 (when we returned to the UK) the house prices shot up and had we stepped off the property ladder it would have been difficult to step back on and afford to buy the house that we are now living in.
Our Home
3. Have baby number 3
Christmas Day 2006 my husband broke the news that he had been thinking about us having baby number 3. To be honest it was a bit of a shock as I had previously mentioned the possibility of having another but he'd dismissed it. At this point we were settled in our home, Sam was at school and Hanna was about to start - life was about to get easier. I thought about it for a while (maybe 5 minutes max!) and decided that it would be now or never and said that we should give it a go. By February 2007 I was pregnant but at an 8 week scan no heartbeat could be detected, I was heartbroken. By June I was pregnant again but again we went through the same at the 8 week scan. After going through various tests and procedures that year and the following, it was concluded that there was no physical reason for the miscarriages, but by this time my husband had changed his mind! After much whining, moaning, begging and crying he finally caved in and agreed to give it (in his words) 'one last shot'. That 'last shot' was in June 2008 and Jack was born fit and healthy in March 2009 after a 'long and difficult' pregnancy (my husbands words not mine!). It's now difficult to imagine life without our little live-wire and he has made our little family complete.
4. Give up my job
When I suffered the miscarriages I was working part-time (evenings and weekends) doing admin at the local hospital. It was not a job I particularly enjoyed but the hours fitted in with my husbands so I endured it. In 2005 I had also started my own Ebay business and my plan was to eventually give up the admin job and concentrate all my time on my business, as once both children were at school I didn't want to really be working at weekends. It was difficult doing both though, often I would find myself finishing work at midnight and coming home to pack orders, and then getting up early with 2 little ones the following day. After the miscarriages my husband said that I should just give up the job and put everything into my business and see if I could make a go of it, so I did. I handed my notice in and finished work at the end of August 2007, a few days before Hanna started school, and I never looked back or regretted that decision once.
5. Have our conservatory
Once Jack was born my office was moved from the spare room upstairs into the dining room. Once he was old enough to sit in his highchair at mealtimes the lack of space we had in the kitchen posed a bit of a problem for us. With five of us sat around a small table there was no room for manoeuvre, getting something out of the fridge or oven was a logistical nightmare, and when we needed to open the dishwasher we all had to squash up against the wall. We decided that the only answer was to extend but as funds were limited we opted for a conservatory, and along the way decided that we would knock the back kitchen wall out to make one big room. In the planning we had lots of negative remarks about it being too hot in the Summer and too cold in the Winter to use but I'm so glad we decided to ignore everyone and go with it anyway. It has by far been the best decision we have made (apart from no. 3) as it has changed the way we live our lives. The kids can have friends over and they can have their own space, we can have kids parties and not worry about chocolate being trampled into our lounge carpet, I can sit at our Ikea island unit tapping away on my laptop whilst keeping an eye on Jack wherever he is in the garden and best of all we can all sit around the table an eat together and not have to huddle up when someone needs to get the ice cream out for pudding.
So now it's your turn to tell us your top 5 decisions and add them to Kate's linky - but don't forget to mention Save The Children.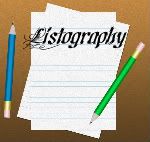 photo of Pittsburgh courtesy of Pittsburghbridge.org