Yesterday was the eagerly awaited Prepped! launch day. I had been invited to either the Northampton or London venue but as Northampton was nearer it seemed the most sensible option.
After a few tweets to find out if anyone I 'knew' was going I found that the wonderful Julia aka A Wannabe Foodie was, which was a relief to find that I would 'know' at least one person, even though I may not recognise her unless she was carrying around her Twitter avatar with her. And it also dawned on me that she would be looking for a baby swimming underwater Nirvana style as that is how I'm recognised in the land of Twitter. As I was to be going down on the train Julia very kindly offered to pick me up from the station which made me less nervous about going, there's nothing worse than walking into a place on your own where you don't know anyone and everyone else is chatting merrily away whilst you stand on the sidelines like Billy no mates. And luckily for me a TV program that Julia and her family appeared in nearly two years ago was being re-run so I knew who I would be looking for after all........just don't mention the cheese!
The evening before the launch party I was 'chatting' on Twitter and arranged to meet another very lovely lady called Ruth from The Pink Whisk on the train to Northampton. You may recognise Ruth as she was one of the finalists in The Great British Bake Off last year. Ooh get me hobnobbing with TV personalities!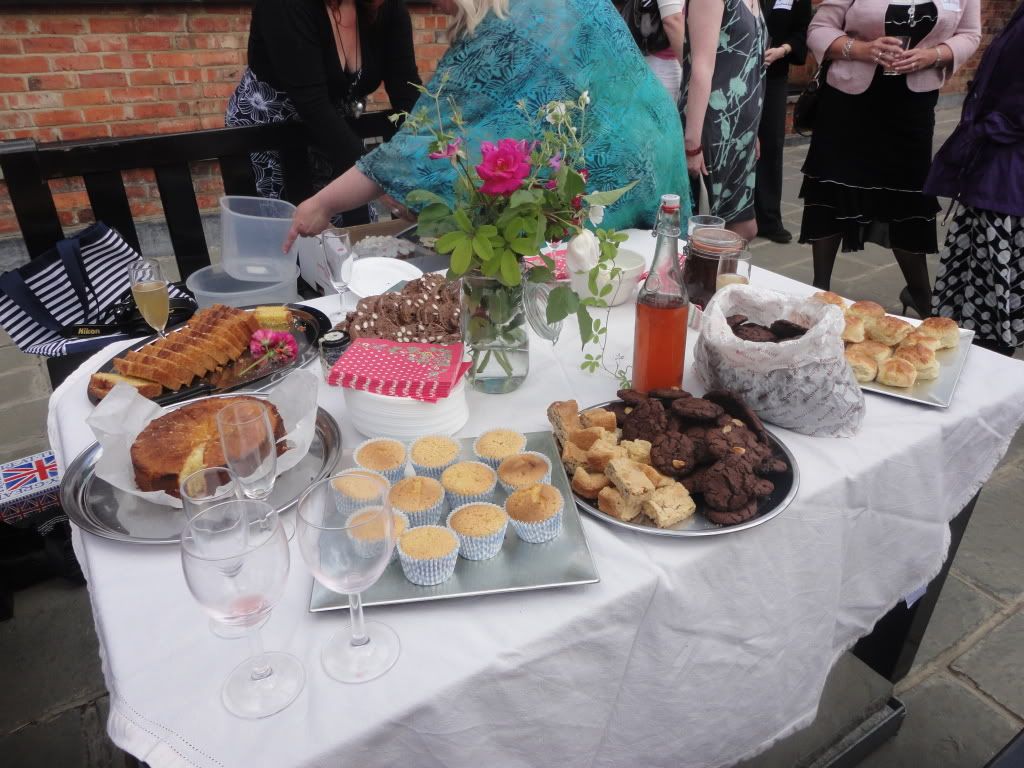 A lovely spread of homebaked goodies
The launch was held at the lovely Auntie Ruth's Bar in the centre of Northampton, where we were met with champagne on arrival - well we would have been had we gone in the right entrance, but we soon made sure that we found our way to the Champagne table. Vanessa greeted all of her guests and mingled like the perfect host. Cakes and cookies adorned the tables, many of them brought along by the Prepparati (the name given to the Prepped! team of recipe testers) and my Vanilla Blondies
went down a storm.
Vanessa's Publisher Giles Lewis began by telling us tales of first meeting Vanessa one year ago, involving sheets of paper, gusts of wind, cupcakes and hungry dogs......I think you can imagine how it ended! Vanessa then gave an emotional speech thanking numerous people for numerous reasons ranging from emergency babysitters for her children to her friends and family for the enormous support and encouragement, proofreaders, photographers and last, but by no means least, the Prepparati.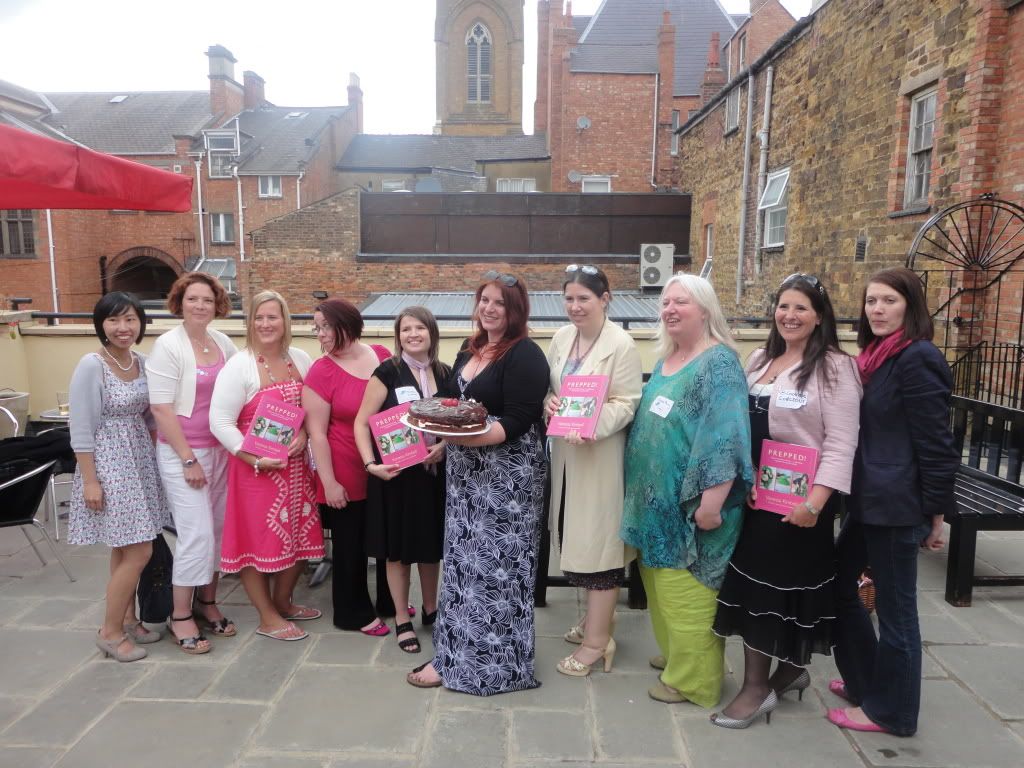 A few of the Prepparati
There was then time for some book signings and plenty of photographs before a few raindrops were felt and everything was moved inside before the rain could wash away all the gorgeous food.
We stayed until almost five sipping wine, chomping through a mound of lovely Cardamom and chocolate Biscotti and chatting to some lovely ladies before I was whisked away to endure a comedy moment of leaping out of the car, running through Northampton station and stumbling onto my homebound train seconds before it departed.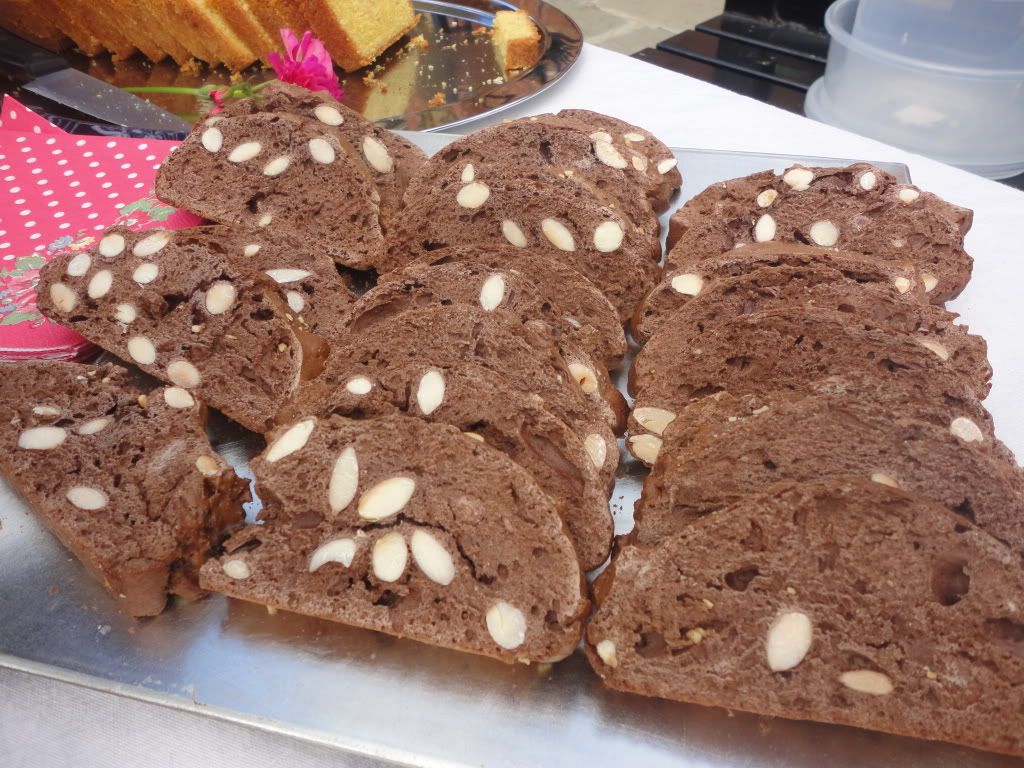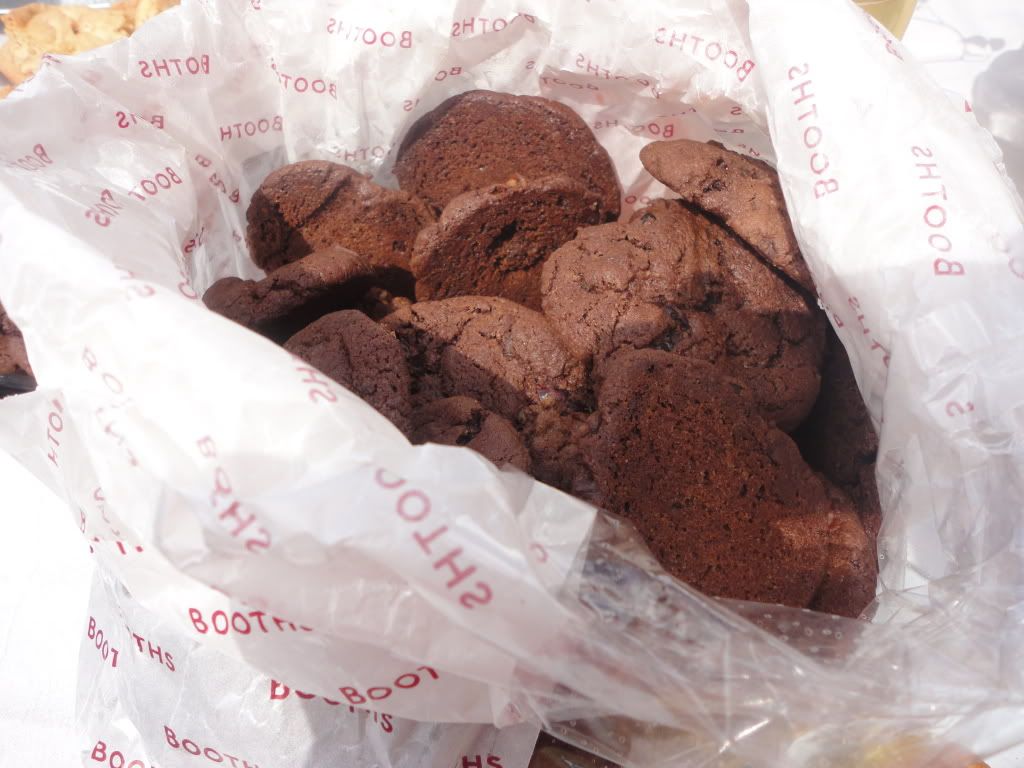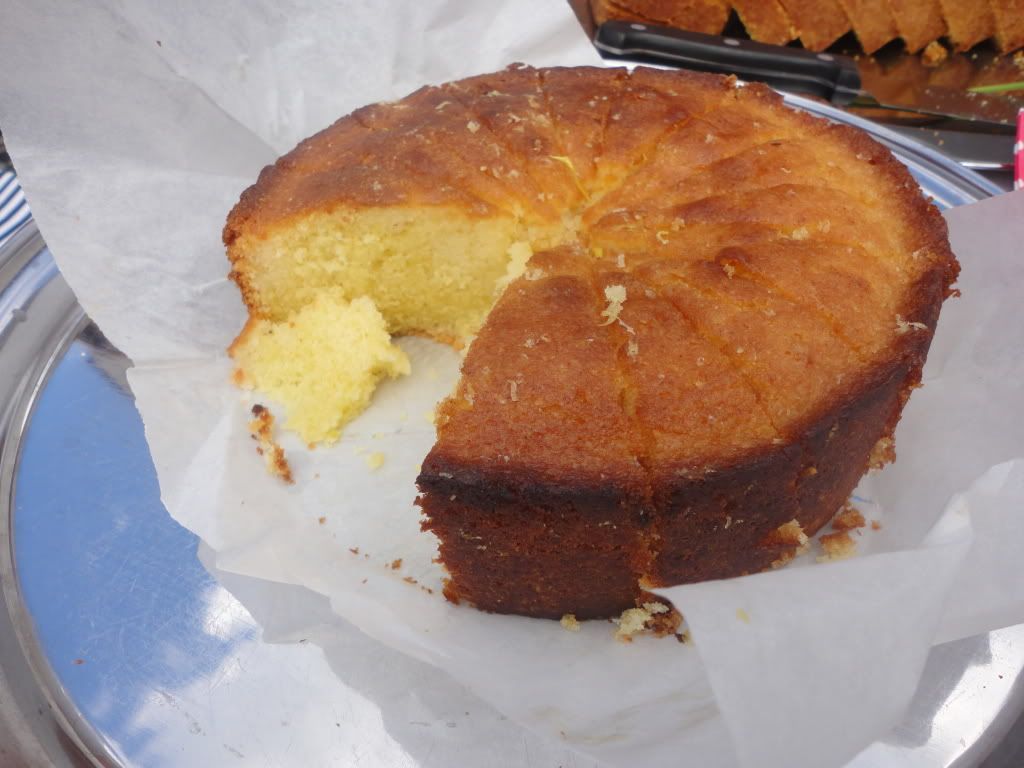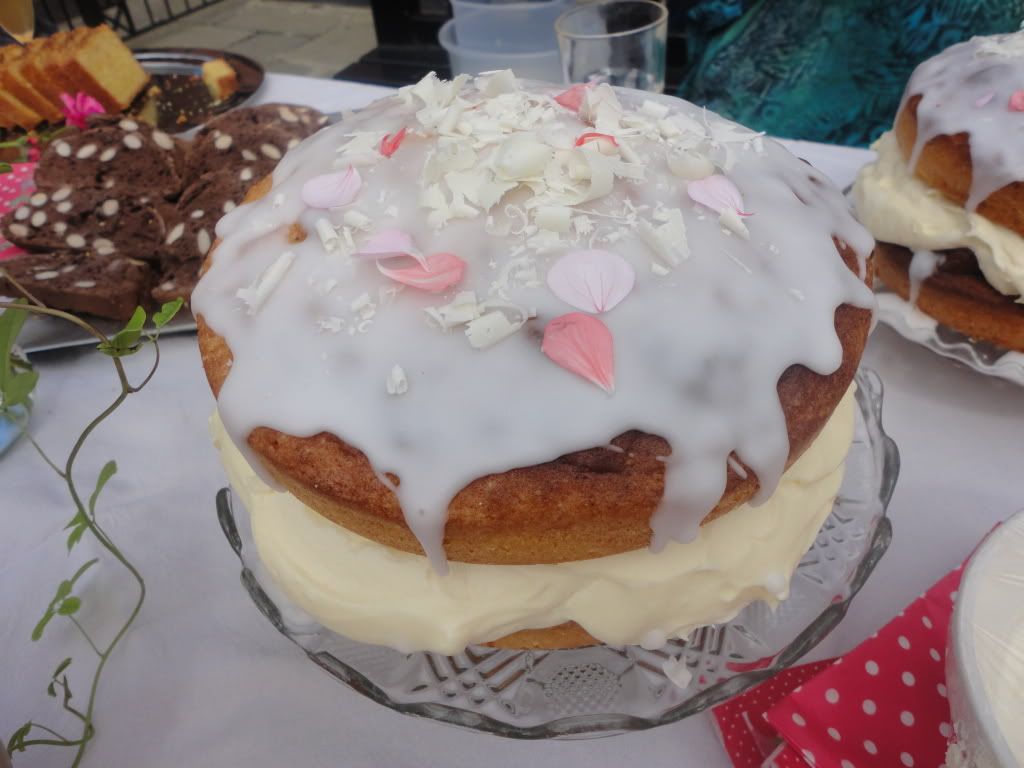 So now go forth and purchase this wonderful cookery book that includes a variety of recipes ranging from Vanilla Vodka, and Rhubarb Syrup to Chocolate Vanilla and Black Pepper Cupcakes, and Venison Burgers with Spiced Apple, using In Season key ingredients producing stunning flavours.
Available from Amazon or How to Books