I've been tagged by the lovely Louise at Bloggomy in this 'Britains Biggest Mess' meme. I usually get tagged by Wendy in this kind of meme but Louise got to me first this time. I'm not sure why they think I would have mess in my house though!
"Let's all find the biggest eyesore, mess, in need of decorating etc patches in our homes and share them!, and that can include your garden"
I won't say that we have any particular eyesores in our house but there are the odd things that irritate me from time to time that haven't been quite finished over the years. My husband is going to kill me for publicly naming and shaming him for the half finished jobs that I've been nagging him to do for, what seems like, forever. On the positive side they may now get done..........
First up are the skirting boards in the kitchen/conservatory. Fifteen months ago we had a conservatory built on the back of the kitchen and the whole room needed repainting. I did all the walls and my husbands job was to do the skirting boards - he did one coat which is nowhere near enough on brand new bare boards so they are still awaiting a good second coat. But what irritated me the most was that he didn't paint the skirting board below the radiator as he didn't think anyone would see it......how wrong could he be with my beady eye on the case!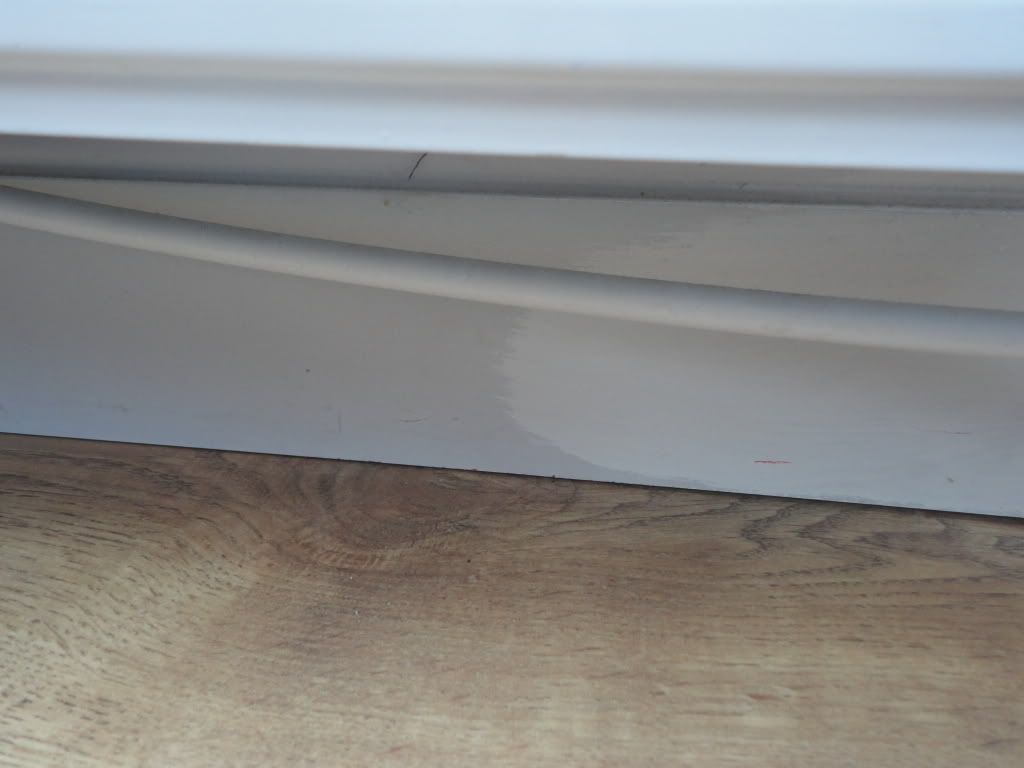 Then there is Sams room. A few years ago, not long after we moved in my husband was putting boards down in the loft. He needed to put some extra batons in as the beams were quite far apart. One of them was a bit tight to get in but, with a bit of force, he fitted it in.......then found a hole in the bedroom ceiling! He quickly patched it up before I got home from work so that it didn't look as bad, saying that he would get it skimmed in the next few days or so.........that must have been 6 or 7 years ago! Also on the same ceiling there is a long black mark, this is a line of double sided sticky tape that Sam and Hanna stuck to the ceiling in an attempt to stick a blanket to it to make a den, when Sam's high sleeper bed was there. Obviously the blanket didn't stick but we've not been able to remove the tape yet.
Again in Sam's room after some holes were filled, my husband painted over the filler with what he thought was the right paint....as you can see it was too dark. Also on the same wall (bottom right) is a lot of scribble where Jack has had fun decorating the wall with biro. This bedroom needs a complete overhaul!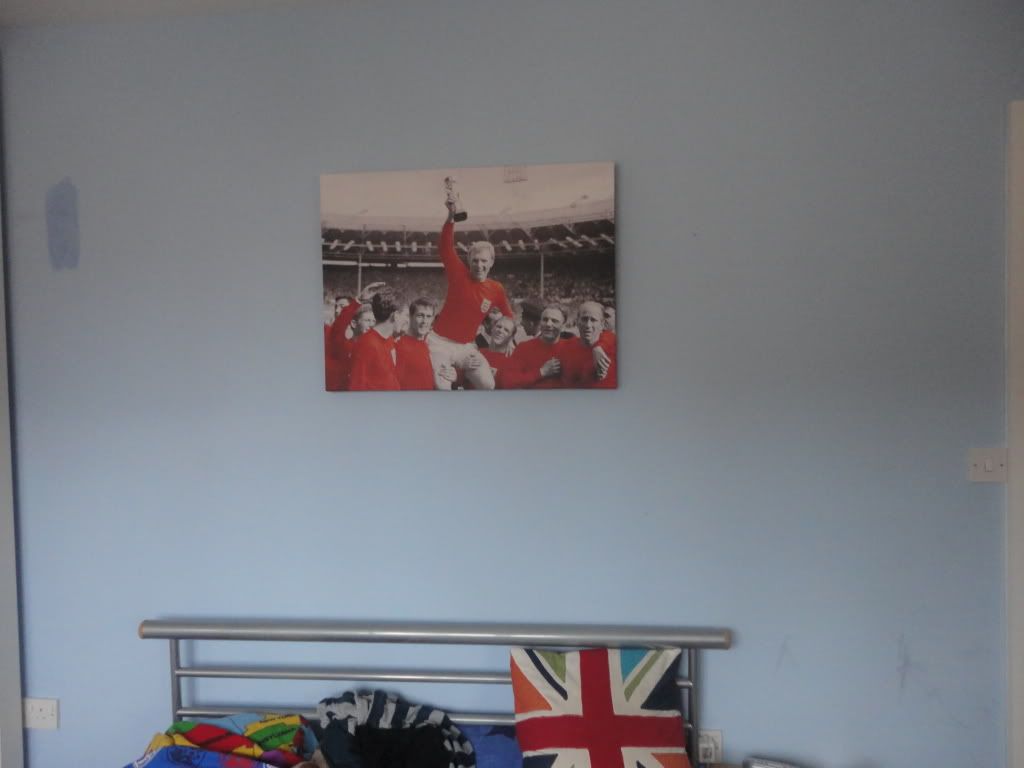 And still in Sam's room, when we put a new wardrobe in last year it was a bit tight going into the space that I'd measured (I didn't account for skirting boards!) so we took the skirting & beading off......and it hasn't gone back on yet.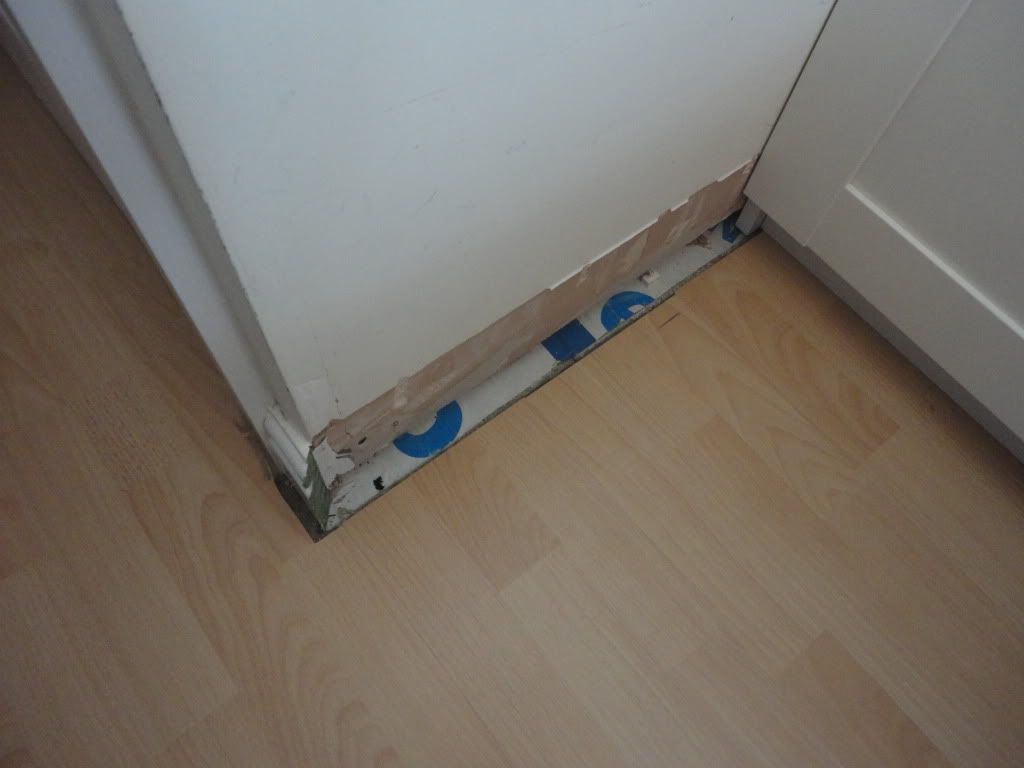 And a similar story in Hanna's room: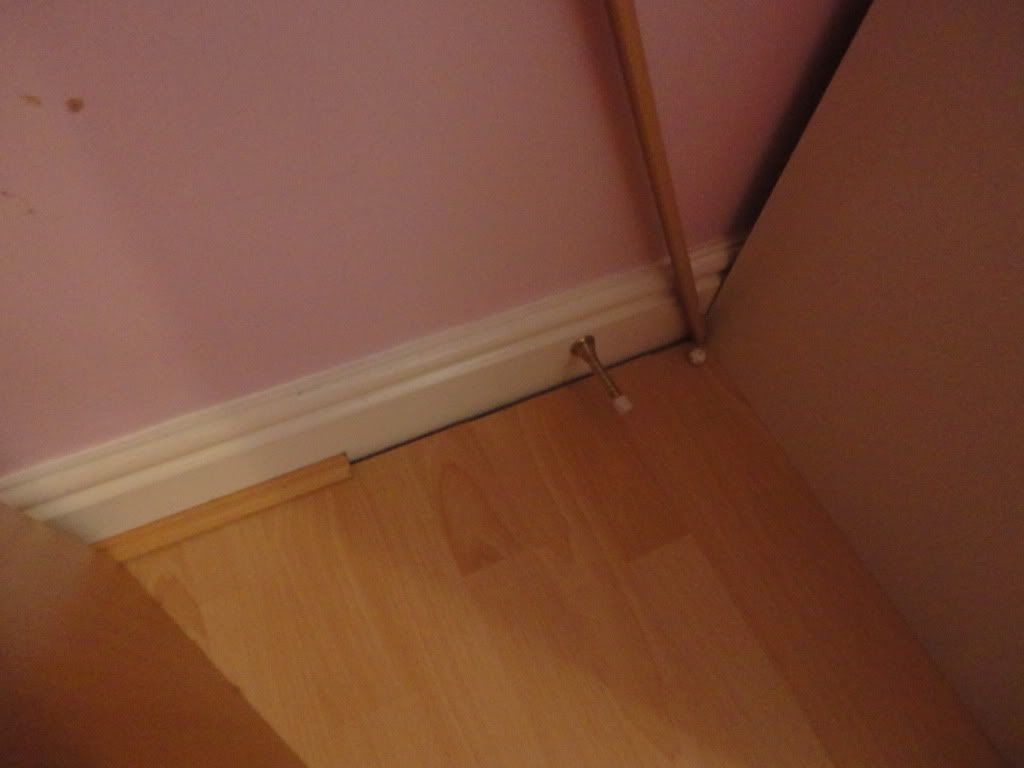 Then there's the wall in our bedroom that I painted and I wasn't very pleased with my particularly untidy wobbly lines where the wall meets the ceiling so my husband said he would 'tidy them up' ......that was 4 or 5 years ago.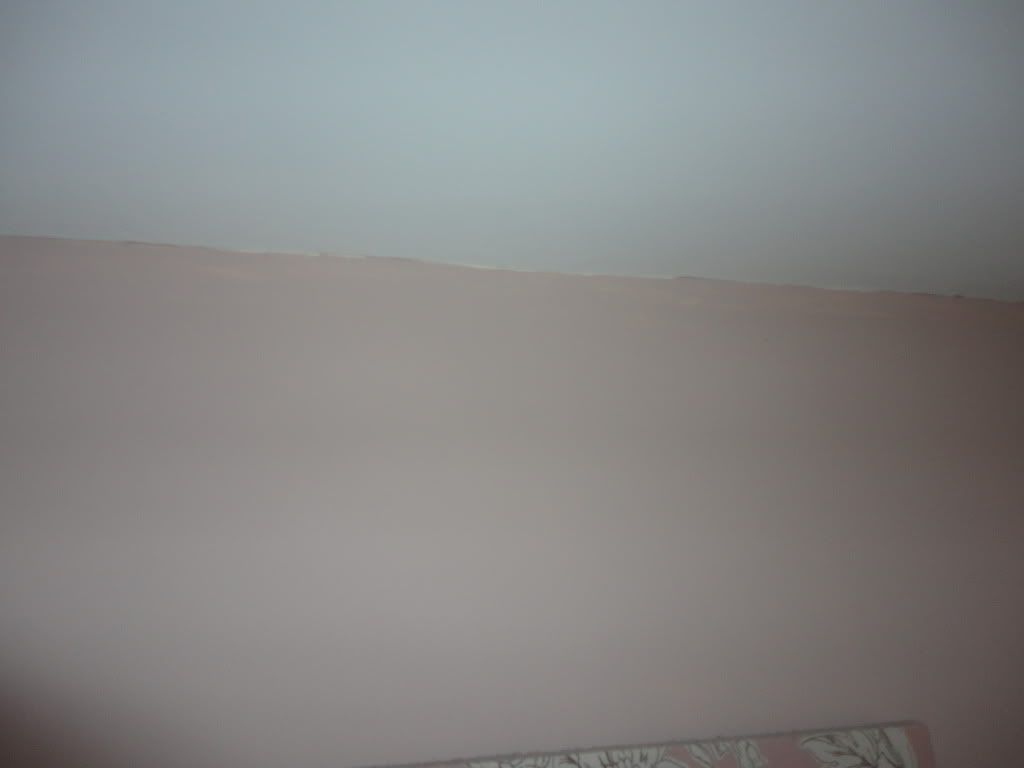 Now onto the garden. We are finally getting around to laying a path which we have needed to do for over a year but I won't photograph that as that WILL be done by next weekend......fingers crossed! In the back garden, behind the garage where we can't see, is a bit like a scrap yard. It's full of bikes, some used, some not, along with old plant pots and a pile of wood.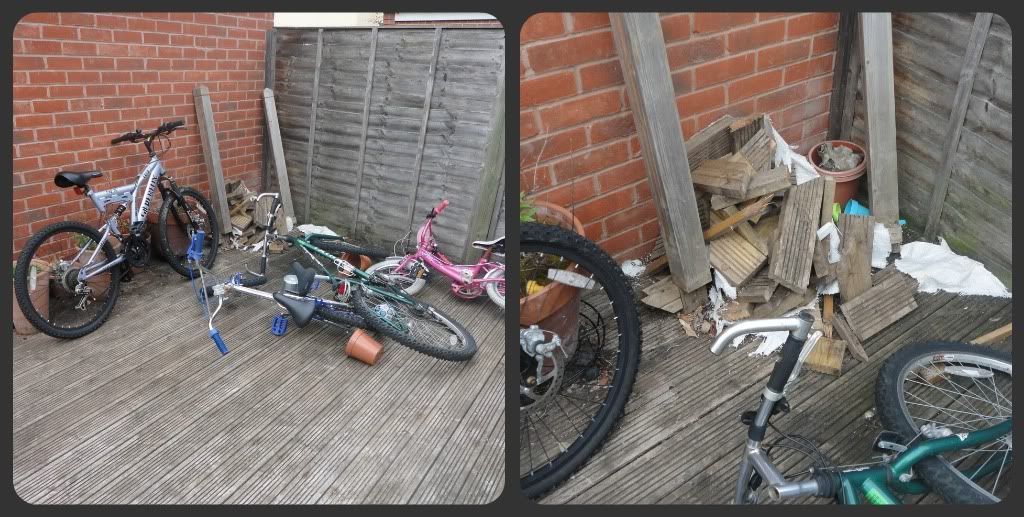 The wood is offcuts of decking that we put in a sack ready to take to my brother's to use in his fire pit last summer. The sack has rotted away leaving an unsightly pile of wood. I would like a summerhouse in that area of the garden so we really need to do something about it but first we need to tackle this :
The Garage!!!
I now challenge Multiple Mummy and Mummy Mummy Mum! to show us their mess/eyesores/diy jobs etc.
I am also tagging Keith aka The Reluctant Housedad as he is desperate to show off all his half-finished jobs / diy disasters & mess!!