I have never before joined in with one of Kate Takes 5 Listographies, I often see them on Twitter and I have the occasional browse but to be honest I don't tend to have favourites for anything so I would struggle to tell anyone what my 5 favourite movies, books and foods were. I struggle to choose from menus or to even choose a drink at the bar.....sometimes everything is my favourite and other times nothing.
WARNING NOTICE : If you are reading this and you are MY HUSBAND then please move along, you don't need to read any more or to understand what a Laminated List is.
BUT when I saw this weeks theme I was a little more interested! You see, apparently, in an episode of Friends, Ross has a list of women that he would like to have a one night stand with , if he ever got the chance and this is his 'Laminated List'. I have never actually seen this episode of Friends *gasp*, again down to me not having a favourite TV program (apart from Neighbours) and not helped by my OH not being able to stand those 'filmed in front of a live TV audience' type shows.
So here goes (in no particular order) with my 'Laminated List' (to be honest I did struggle at first to remember who I liked (apart from Hugh Grant) and they do all look a bit similar and would you believe it there's no Johnny Depp *another gasp* :
1. Hugh Grant - from his 'About a Boy' days and definitely NOT his '4 weddings & a Funeral' floppy haired days.
2. Colin Firth - hmmm another 'posh boy'. I never used to go for Colin Firth and in the 'Bridget Jones' movies I would always favour the bad boy Hugh Grant but in 'Love Actually' I got a bit of a soft spot for him.
3. Pierce Brosnan - I'm not a big James Bond fan but I fell for Mr Brosnan slightly in 'The Thomas Crown Affair' - maybe the blue eyes?
4. James Martin - He makes great puddings, what more is there to say!
5. Brad Pitt - ok I was struggling a bit when it came to number 5, he would not be someone that I would think of straight away but having seen him on other Laminated Lists I do believe he has improved with age!
Why not pop over to Kate Takes 5 and add your Listography to the Linky.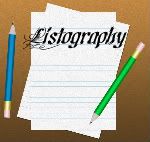 "/>