This weeks theme for Kate Takes 5 Listography is Funeral Buckets : A Double Dip
Kate has given us 2 options, we could either list '5 things that I want to do before I kick the bucket' or '

5 Things I Hope People Say About Me At My Funeral'.
It had to be the second option....
A while ago I went to a funeral of a lovely lady that finally lost her fight with Cancer. The funeral was lovely, everyone wearing bright colours and celebrating the life of a wonderful woman. I turned to my good friend and said 'Just so you know, I don't want any of this.......I want everyone to be head to toe in black, veils the lot. I don't want anyone laughing or smiling, I want them sobbing and wailing'. It has turned into a bit of a joke between us but I know, if anything should happen to me tomorrow, she would make sure this wish was carried out......and they would all have a good laugh about it!
So onto my list :



1. Wow, there are more people wailing here than I've ever seen at the Wailing Wall.




2. She never really recovered from that Pole Dancing accident in Magalluf to celebrate her 100th Birthday with the girls.




3. Is it right that she was on the Board at Tena as she was their best customer for over 50 years?




4. She has put on a lovely spread back at her Mansion you know, she paid so much attention to detail that she didn't take her last breath until all 10,000 cupcakes had been iced.



Why not pop over to Kate Takes 5 and add your list to the Linky.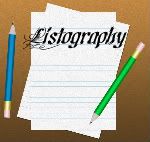 "/>